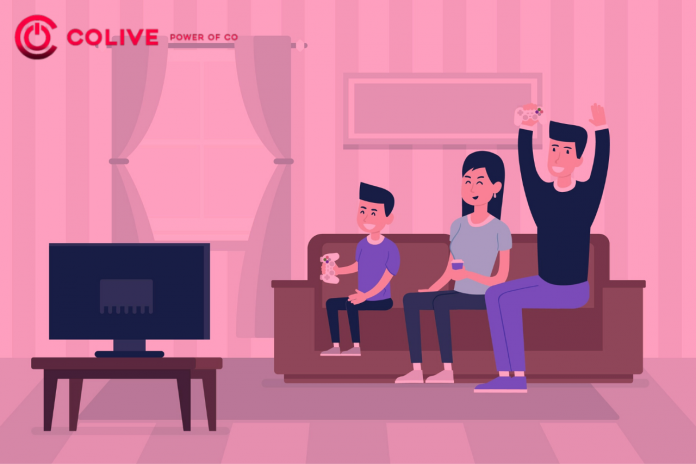 Friday or should we rather call it 'Friyay'? This is the last day of the week when you want to complete the tasks assigned to you quickly at your workplace, imagining a good rest during the weekend. The two days of the weekend  —  Saturday and Sunday are spent with a good time to relax and spending quality time with friends and family. But in the wake of the ongoing health crisis and lockdown, you long-awaited weekend can turn out to be full of boredom. 
Saturdays and Sundays are the best days of the week, waited for long and mostly spent outside the home. People prefer to go out with friends, dining in famous restaurants, shopping, visiting distant relatives, watching movies and many more fun activities. And a long weekend means the best time to visit famous tourist spots nearby especially when you are living in Bangalore like Nandi Hills, Gokarna, Hampi, Mysore, and many other places. This is the best time to forget your everyday office routine to complete your sleep and if you live with your family, the best time to spend with the kids. But since the announcement of the lockdown, we are bound to waste our weekend, staying at home.
Since the advent of the pandemic of coronavirus, the world has been shaken manifold. It has changed our lifestyle —  the way we eat, the way we greet people and we now even have to follow adequate safety measures like maintaining social distancing and maintaining hygiene. The corporate sector has directed its employees to work from home in the wake of the ongoing crisis and whether they like it or not, they need to stay at home even though they are not working. The pandemic which began in China's Wuhan has truly taken the globe with the cases rising as high as 3.8 Million!
But staying at home all the time can be full of boredoms. Our weekend which was once spent with friends and family outside the home is now spent at home and doesn't do justice to the overall feel of the so-called 'Weekend Vibes'. Since, you can't go out in the ongoing phase of lockdown where your entire city, including the malls, cinemas, and restaurants is under strict lockdown, what would you do? Obviously, you will have to find some fun activities which can be done within the comforts of your home, keeping you safe at the same time. Here are a few of them you can definitely try to make your weekend more exciting during the lockdown:
Also Read: Beat Your Lockdown Boredom With These Indian Music Bands
Avoid your daily routine
Working in the corporate sector for long, most millennials today are bound to work in the same routine every day —  working in the office and travelling. But in the lockdown, since you have nowhere to go, you are bound to work from home which can be really monotonous. Sitting in front of your system for your office's task can cause a lot of stress which can be relieved during the weekend. And, all you need to do is avoiding your daily routine. 
Start with small changes like taking a night of proper sleep, relaxing and even finding some time to do some extra activities which can help you take a break from your office routine. 
Find  a new hobby
It is often said that most people have two lives —  one which we are currently living and one is an unlived life which we always wanted to live. And, it's true! Most of us have a particular hobby or interest apart from our work which we tend to put aside for the sake of our career. Since all of us are at home during the lockdown phase, it is the perfect time to nurture your interest and find a new hobby.
Many of us might be interested in poetry or painting or even cooking. So, why not find a new hobby to save you from weekend blues?
Catch up with your friends on phone or video calling
Today most working people say that they do not get enough time to reconnect with family members and friends, working for long hours in their offices. The Weekends were only the perfect times when you could reconnect with them but sadly, during the lockdown, you can't step out of your home. So what else can be done? 
Since you can't venture out to meet your friends and plan to visit your relatives, you can make a phone call to them and reconnect. You can even use platforms like Skype and Google Hangouts to connect with them more closely over video calling.
Try a new recipe
Often it is said that all people especially men can't cook. And in Indian families, only women cook and men are expected to go out to work. But this orthodox tradition has now been broken with women too working outside their homes. And the millennial generation finds less or no time to spend in the kitchen because of their busy schedules. 
Since, during the lockdown, you can't venture out to eat in a restaurant or visit a food joint, the only option available is to start cooking some nutritious meals at home. And, what better time to start this new hobby than the weekends full of boredom as you can't go out of your house.
Watch a movie / TV series online
Going to the movies or a concert was the perfect fun activity to look for on the weekend. But this trend has now been broken with the lockdown announced on March 24 in India. Now even the weekends are full of boredom and are spent within the four walls of your house and all cinema halls, multiplexes and theatres have been shut down. So since you can go out to make the most of your weekend, what other option do you have?
The only option that remains now is to watch movies and TV shows online on video streaming platforms like Netflix, Amazon Prime, Hotstar and many others. Here is a list of popular movies you can watch online and we have also listed the TV series you can binge-watch during the lockdown. But if you already are doing them on your weekends usually, we would recommend you to relax instead! 
Read a book
It is truly said that books are your all-time best friends. Most of us have read textbooks to boost up our knowledge during our school days. Then, there are other people who have grown to love the activity. But in the busy office routine, many of us do not ample time to pursue this all-time favourite hobby. 
While you are directed to stay at home during the lockdown, it is the perfect time to start this great hobby once more to bring excitement to your weekend. You can read a range of books of genres like fiction, non-fiction, etc. either in paperback or as an ebook. You can even ask your friends to give you some advice on which books to read and exchange your thoughts on the same.
Give your health some attention
Most millennials during the lockdown working from home have to sit in a chair, staring at their systems for several hours. But research suggests that sitting for long periods of time and staying at a place constantly can have adverse effects on your body both physically and mentally. If you aren't engaging in some physical activity, you are prone to health issues like high blood pressure and cholesterol which can increase the risk of heart diseases, obesity and even diabetes.
Since during the weekend, you aren't bound to follow your office routine, it is the perfect time to give your health much-needed attention. You can do simple cardio exercises at home or can even learn them by watching videos on the internet. Apart from exercise, you can also relax your mind with some Yoga and meditation. Moreover, eating healthy is really important during the ongoing health crisis. You can have fresh fruits and leafy salads on the weekends to give your immunity a boost and detoxify your body.
Organize your room and wardrobe
Though organizing your room and wardrobe may seem like a boring activity to most of us. But since you can't venture out during the weekend in the phase of the ongoing phase of lockdown, you should definitely do this activity while staying at home. You can start by organizing your wardrobe, doing the laundry and arranging your room and keeping things at their proper places. To bring in some more creativity, you can even give your bedroom a new makeover with fairy lights and putting your memorable photographs on the walls. 
Do some gardening
Some people love gardening as a hobby which according to them, helps them connect with nature more closely. But for millennials who follow a busy schedule every day, this may seem like a waste of time or they might get no time to spend on it. But since during the lockdown, work stress is less and on the weekend you have nowhere to go, you can make gardening your new hobby. And, believe us, introducing this new activity in your life will help you reduce stress and bring in more positivity.
Give your kids some time
Most people working for long hours in their offices get little to no time to spend with their kids. Research suggests that without the attention of their parents, kids feel lonely and tend to spend their time too much on mobile phones, which can be harmful to them at such a young age. Since during the phase of lockdown, you can't venture out, you can make your weekends exciting by spending your time with your kids. You can do some fun activities together like solving puzzles, playing board and video games and even doing tricky maths problems.
Bored during the weekend and feeling the blues and urge to venture out during the lockdown? Why not try out these 10 fun activities to make your weekend interesting during your stay at home. 
In the wake of COVID-19, where most PGs and apartments are asking employees to vacate their rooms for safety, Colive still cares for its residents. We have taken a number of steps to maintain hygiene without compromising the services offered at our facilities located near prime tech and business parks around Bengaluru, Hyderabad, and Chennai. We always care about the security and safety of our residents. Visit the website of Colive to know more!