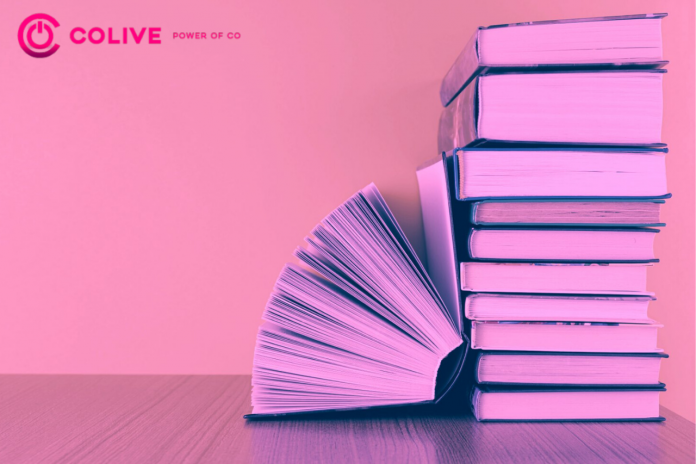 Books — who doesn't love them! Look around you. There are numerous book lovers in and around you. 'Bibliophiles' as the world likes to call them these days, have spent most of their lives with books and still continue to read them whether it is while staying at home or travelling to their workplaces in buses and metros. But this is not merely a recreation for them but also a good habit. Talking about big cities of India, there are numerous book lovers around and so are the bookstores in Bangalore. 
Books have been our all-time best friends. Not only in schools, colleges and universities, but they have also stayed with us throughout our lives. Yet the same can't be said about the millennial generation, who like to spend long hours at their workplaces and don't have enough time to read good and motivational books. Not only the millennials but also the kids, teenagers and youngsters have diverted themselves from the habit of reading books. They like to indulge in non-productive activities like spending time with mobile phones, instead of reading good books around which have been believed to be the ultimate source of knowledge. Even a report suggests that teenagers like to spend more than seven hours with their mobile phones every day. 
So what do we need to do? All we need to do is improve some of our habits and read more and more books. And talking about Bangalore, you will find more than 50 bookstores in Bangalore to buy books from. 
New in the town and wondering where to find the bookstores in Bangalore? Don't worry, Colive has got you covered. Here are the 12 most popular bookstores in Bangalore all bookworms should know about:
Also Read: 10 Places To Enjoy Street Food In Bangalore
Blossom Book House, MG Road
One of the best-known bookstores in Bangalore, Blossom Book House situated in Church Street, MG Road still stands its might. It is every book lover's paradise with thousands of books in different genres ranging from science fiction, poems, modern classics, young-adult fiction, comic books and many more. The book store was launched by Mayi Gowda in 2001, an engineer who quit his job to open up a bookstore which sells books in many different languages including English, Hindi, Kannada, Tamil and Telugu. 
You will even find a collection of the oldest and rarest books here. This is one of the bookstores in Bangalore, you as a bookworm should definitely visit. 
Bookstop!, Koramangala
Though Koramangala is a premium location of Bangalore, preferred by the millennials and the corporate sector as a location to stay and set up their offices, only a few know about a bookstore called 'Bookstop!' cached away in the 5th Block. The bookstore is well placed amid a bunch of restaurants, near Jyoti Nivas College and has a collection of different books across different genres like poetry, South Asian Literature and much more to read.
This is one of the most popular bookstores in Bangalore. If you live in or in close proximity to Koramangala, you should definitely check out this place. 
Higginbothams, MG Road
When talking about good bookstores in Bangalore, Higginbothams always is on everyone's mind. Located in MG Road, this bookstore is not only one of the bookstores in the city but also among one of the most alluring ones with chic interiors and beautiful exterior design. As old as 1897, it has numerous books under many genres like the Classics, Children's fiction, poetry, young adult fiction and many more.
Located in MG Road, you will have many easy commuting options especially the Namma Metro as this bookstore is located near the metro station of the same name.
Goobe's Book Republic, Ashok Nagar, Bengaluru
Located near Church Street, Ashok Nagar, Goobe's Book Republic is one of the most popular bookstores in Bangalore. It is known especially for its collection of second-hand books across several genres. What was once a personal library of Ravi Menezes, became a fully-fledged bookstore located near the MG Road Metro Station in 2009. The place is always crowded with bookworms and bibliophiles. 
If you are a bookworm too, you should definitely consider visiting this bookstore. And, the best part is that you can even order their books in the ongoing lockdown via Dunzo.
Champaca, Vasanth Nagar, Bengaluru
Named after the golden champak or Champa flower, Champaca Bookstore, Library and Cafe is every bibliophile's dream in Bangalore. One of the best bookstores in Bangalore, Champaca is located near Edward Road, Queens Road and we call it the best because it is bookstore cum a library. This necessarily means that you can spend your spare time at the place reading the books of your choice.  
Read a large variety of books across different genres and enjoy the feel of a library at Champaca Bookstore. It is easily accessible as it is located near the Cubbon Park Metro Station.
Select Book Shop, Ashok Nagar, Bengaluru
One thing all bibliophiles love about MG Road of Bangalore is that it is a true book adda or you can say that is surrounded by numerous bookstores around. One of them is Select Book Shop located on Brigade Road near Ashok Nagar. It is yet another one of the oldest bookstores in Bangalore owned by KKS Murthy, who left his aeronautical engineering job in the U.S. around 40 years ago and opened up this amazing bookstore. The bookstore is well known for its collection of oldest and rarest books. 
If you are a bookworm who loves collecting and reading old and rare books, Select Book Shop is definitely a heaven for you! 
Sapna Book House, Royal Meenakshi Mall, Hulimavu, Bengaluru
Sapna Book House is a well-known chain of Bookstores in Bangalore. Head branch in Gandhi Nagar, the bookstore is not only known for books but also book electronic items, toys, craft items and art supplies. Talking about books, all bibliophiles frequently visit the place as it has a wide variety of old, new and bestselling books across several genres like modern classics, fiction, non-fiction and poetry. 
You should definitely visit Sapna Book House especially the one located in Royal Meenakshi Mall, Hulimavu and enjoy finding a number of books around.
Paperback, Kalyan Nagar, Bengaluru
Located near CMR Road near Kalyan Nagar of Bangalore, Paperback is one of the most-loved neighbourhood bookstores in Bangalore. It has a wide collection of books in every genre like fiction, non-fiction, poetry, and short stories. 
You should definitely visit this bookstore if you live in close vicinity to Kalyan Nagar, Bangalore. 
Gangarams Book Bureau, Ashok Nagar, Bengaluru
And, again we come back to the heart of bookstores in Bangalore, MG Road near which another bookstore known as Gangarams Book Bureau finds its home. It is yet another oldest bookstores in Bangalore established in 1977. It has since then been one of the independent bookstores in the city which has tied up with numerous publishers and sells a number of books of different genres like fiction, non-fiction, short stories, poetry, and many more. 
Situated near the MG Road Metro, this is one of the bookstores in Bangalore, worth giving a try if you are a true book reader.
The Bookhive, Ashok Nagar, Bengaluru
Another addition to the list of bookstores situated near MG Road, Bangalore is the Bookhive which isn't any less adored by bibliophiles. Many famous books and publications find their home at the Bookhive ranging from Penguin Classics of authors like Charles Dickens to the youngest authors these days. 
This is the best place for you to explore the best of books in Bangalore. 
Gupta Circulating Library, Malleswaram, Bengaluru
This blog would be a waste if this Bangalore's 65-year-old bookstore isn't added to the list of bookstores in Bangalore. Situated in Malleswaram, Gupta Circulating Library is one of the oldest bookstores in the city known for a wide variety of books which has been held upright through three generations since the year 1951 when it was first established. 
You will find the oldest and rarest books here. So why wait, visit this place and get yourself a book to bring the true bibliophile in you!
Lightroom Bookstore, Cooke Town, Bengaluru
Situated on Lewis Road, Cooke Town of the city, Lightroom Bookstore is one of the best bookstores in Bangalore for children's books. The bookstore was established in 2013 with the vision to inculcate reading habits in children with good books. Not only for children but also you can even find books here in the young adult genre. 
If you too want to give your kids some good books to read, you should visit Lightroom Bookstore situated near Cubbon Park Metro Station. 
So these were our 12 best bookstores in Bangalore all bookworms should know about. Many of us are new in the city and wonder where to find the best bookstore to bring the long-lost bibliophile within us back to life. Moreover, books are believed to be the best friends of humans which once merely were treated as curriculum books and needed to be studied in order to get good marks in school. Yet over the years, we have truly realised the importance of books and how they, not only can help us gain knowledge but also keep us free from stress. You must definitely include reading books in your daily life! 
In a city like Bangalore, where the love for books runs deep, these bookstores stand as pillars of knowledge and exploration. So, whether you're a newcomer to the city or a resident seeking literary gems, these 12 bookstores await, each ready to kindle your passion for reading and discovery.
In the wake of COVID-19, where most PGs and apartments are asking employees to vacate their rooms for safety, Colive still cares for its residents. We have taken a number of steps to maintain hygiene without compromising the services offered at our facilities located near prime tech and business parks around Bengaluru, Hyderabad, and Chennai. We always care about the security and safety of our residents. Visit the website of Colive to know more!