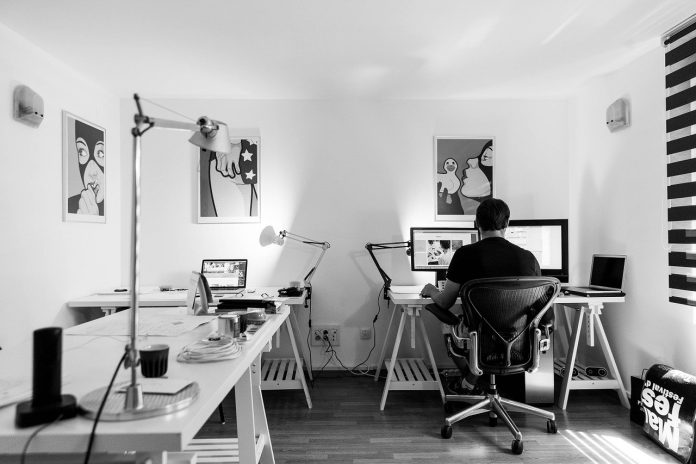 Every city has its charm. Some of them provide educational and professional opportunities, some of them provide a cultural sneak peek, some of them offer a peaceful and tranquil atmosphere and some of them are a perfect mix of them all. Still, everyone has his own set of best cities where he would love to live and work in India.
Affordable housing, low cost of living, good job opportunities, clean environment, and greater mobility are all important variables people take into consideration before moving to a city.
So which is the best city to live in India? And what makes our choices so difficult?
Here's a list that will help you pick:
1. Bangalore- The Garden City and Silicon Valley
Once a leisure city for the kings, this one has turned into one of the busiest cities of the country in the past few decades. This development can be attributed to the IT boom.
Thousands of people migrating to the city every year to pursue new jobs and opportunities have given Bangalore a culturally diverse and open-minded population. The cost of living in Bangalore is not high as it is in Mumbai, Gurgaon or Delhi as it is a major hub.
For new work opportunities, Bangalore is on the top of the list. From IT Services and Advertising to Media and Entertainment, Bangalore is filled with startups, corporate giants and independent professionals as well.
The city is filled with an equal number of recreational zones from pubs and bars to parks and malls. The weather is a blessing and the most common languages spoken in Bangalore are Kannada, Hindi, Tamil, and English. It is truly a city that anybody can call "home".
If you're new to Bangalore and are looking for a top-class co-living experience, click here
2. Chennai- The Coastal Delight
If you want to live among the bustle but would also like to retrieve back into your cocoon, Chennai is the place to be. The commercial capital is known for its traditions, quality of infrastructure and its never-ending stretches of spectacular beaches.
Chennai does not compromise on recreation either. The city is filled with themed pubs, bars and cafes in its major localities and has its own IT corridor, the Old Mahabalipuram Road.
Cost of living in Chennai is a bit more expensive than it is in Bangalore and the most common languages spoken are Tamil and English.
Check out Colive's affordable rooms in Chennai here
3. Hyderabad- The City of Pearls
Hyderabad is the perfect show of development and culture booming together. The city is filled with new opportunities and prospects for both small and big businesses. It has a history that gives the city an old-school charm and a diverse population that welcomes all kinds of people from various other cultures.
Just like Bangalore, Hyderabad is another IT hub of southern India. Big names like Apple, Amazon, Facebook, Google, and Microsoft have set up shops and the city has the highest count of SEZ's in that country that provide ample opportunities.
In terms of the cost of living, Hyderabad is the most affordable among all major metros. The most common languages spoken in the city are Telugu, English, and Hindi.
Trying to find accommodation in Hyderabad? Check out Colive's affordable premium rooms here
4. Mumbai- The Island Capital
Mumbai has been the city of dreams to many for decades and it is with good reason. The city has some enthralling things that many other cities can only hope for.
Historic buildings, spectacular sea lines, exceptional connectivity and an extravagant recreational scenario are among many. It is the commercial capital of the country and is one of the fastest-growing Indian cities. Mumbai has something for everyone.
The cost of living might range from RS 20,000 a month to Rs 60,000 a month. The homes in central areas are not anywhere close to affordable for the average job-goer but rents are relatively lower in the suburbs.
The city houses reputed educational institutions, popular pubs and restaurants, lavish hotels, celebrity abodes and of course, the Bollywood. The most common languages spoken in Mumbai are Marathi, English, and Hindi.
 5. Pune- City of Party-Hopping Academics
Gone are the days when Pune was known only for being close to Mumbai. Pune has built its own story over the years and is now popular for hosting the young population and abuzz with opportunities and activities.
The best thing about Pune is the weather. It is similar to Bangalore's and generally stays cool throughout the year. It has ranked in the top ten in categories such as water availability and pollution reduction.
The city has a thriving nightlife because of the large number of youngsters in the city in universities like Symbiosis University, Fergusson College and more. Due to the presence of many students, the cost of living in the city hasn't skyrocketed with the development.
Pune's rentals and rates have remained making it an ideal location for many. The most common languages spoken in Pune are Marathi, English, and Hindi.
Conclusion
Shifting to any of these cities to pursue work opportunities might prove to be a daunting task. But with the right help, you can find a lifestyle that allows you to perform your profession seamlessly and provides connections that last a lifetime.
Colive provides you stylishly furnished and fully-managed rental homes at prime locations of the city. You can book one in a few taps and pay just a two-month deposit! Check out Colive's finest facilities here.