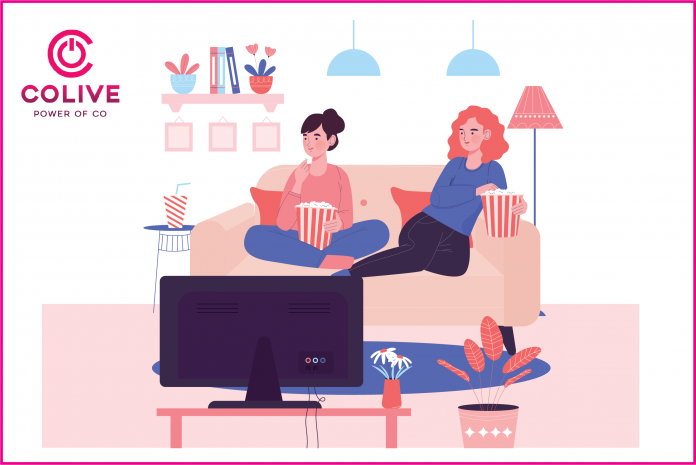 An independent life is everyone's dream these days. Whether you're a student or a working person, you will have to move out of the comforts of your hometown someday to lead an independent life. But this comes with numerous challenges, the major of them being a suitable place to live and a like-minded roommate. But roommate relationships need to be understood if you plan on living together for a long time. 
Deciding on shifting to a PG, a shared room or an apartment is one of the new choices to make when you leave behind your hometown and move to a new city. But where would you be living in? Would you be living alone? And, if not which kind of roommates would you prefer living in with? 
This may seem funny at first —  trying to figure out the kinds of roommates with whom you will have to spend a considerable amount of time. But we need to understand that we can't change our rooms every time we end up with roommates who aren't like-minded. Often depending upon the type of roommates you choose to live, you will also need to adapt and make some adjustments from your end too! 
Some roommates can be cool, some can be unhygienic, some can have anger issues and some can be over-friendly too! But only understanding and building healthy roommate relationships is the only key to living an easy life outside your hometown. This is because it wouldn't be a practical decision for you to keep changing your shared space every time you end up with an unfavourable roommate. 
Building roommate relationships can sometimes be hard for you especially when you come from different backgrounds and cultures. But as it is said in the case of India, movies, media, and TV series influence us a lot. Since in the modern lifestyle one loves relating every real-life scenario to TV shows and movies, let's understand roommate relationships better with these amazing movies and TV series. 
Book Now – Best Pg In Indiranagar
Movies and TV Series that show roommate relationships
Read more: Types Of Roommates You Will Meet In A PG Or Shared Space
Satirical, humorous, and full of everyday-life instances quite relatable for youngsters —  who doesn't adore the American sitcom 'Friends'? There are millions of fans of this hit TV series which revolves around the everyday lives of six friends —  Monica, Rachel, Phoebe, Chandler, Joey, and Ross and the problems they face and the way they deal with them together. 
Ranging from Chandler's sarcasm to Ross's anger issues to Monica's OCD to Phoebe's weirdness —  you will surely adore this TV series and understand roommate relationships well. 
Pyaar Ka Punchnaama is a RomCom Bollywood movie which revolves around the lives of three roommates —  Rajat, Vikrant, and Nishant who fall in love with three girls —  Neha, Rhea, and Charu. But this changes their lives and preferences manifold and causes trouble for them in keeping their roommate relationships healthy. 
Full of humour and showing the reality of the lives of the youths today, this movie is a must-watch for all millennials living outside their hometown and want to understand roommate relationships better.
Permanent Roommates is a popular TV series produced by TVF that revolves around the lives of Mikesh and Tanya, coming from different background and deciding on spending their lives together as roommates. But their family, friends and even personal preferences make it an almost impossible dream for them. 
Whether you are looking forward to living with a total stranger roommate or with your longtime loved one, this web series can be an important lesson for you in understanding roommate relationships.
For what else are the cities of Bangalore, Hyderabad, and Chennai known for apart from the millennial lifestyle? Well, obviously the startup culture. And, what happens when a couple of like-minded individuals meet in a shared space? This is what happens in the movie 'The Social Network'.

Based upon the life of Mark Zuckerberg and how he founded the most famous social media platform Facebook, this movie is a must-watch for all millennials who want to find like-minded individuals to share their knowledge and ideas, understanding roommate relationships in the process. 
Siddharth Mehra is a rich youngster who doesn't have any aim in life but loves photography. Forsaken by his father, he finds shelter at a friend's home and becomes her roommate. Will his life ever change and will he ever become serious in his life? This movie surely helps you understand roommate relationships alongside Sid and Aisha's tale of friendship, love, and funny little fights.
Set in 1970's Wisconsin, the story of That 70's Show revolves around a group of teenagers and occasionally roommates who share their lives and mishaps and resolve them together. Ranging from the sarcasm of the Formans to punchlines of Fez, this is a must-watch for all youngsters who want to understand roommate relationships. 
Sanjay and Karina are looking out for their own individual homes but can't afford them and therefore, end up forming a pact of love and then marriage in order to buy their dream home. Full of comedies and miseries of two individuals coming from a different background, this movie starring Vicky Kaushal and Angira Dhar is a must-watch for people who want to know roommate relationships better. 
The Big Bang Theory is an American sitcom TV series based on the life of two physicists Leonard and Sheldon who totally change their ways once they meet their new neighbour Penny who works in a Cheesecake Factory. This series is a must-watch for people seeking true friendship and understanding of roommate relationships. 
TVF Pitchers is a must-watch TV series for all millennials. The story revolves around four roommates —  Yogi, Naveen, Jitendra, and Saurabh who are young entrepreneurs looking forward towards building their own startup. The TV series truly describes the state of millennials across big cities in India today and is an inspiration to all who are looking forward to building their own startup, learning the importance of roommate relationships in the process. 
Also, Read:- 10 Types Of Landlords You Will Meet In PGs Or Rental Houses
So, how many of these movies and TV series on roommate relationships are you going to watch this month? And what should be the solution to not ending up with some unfavourable roommates we just discussed above? The best solution can be to choose your roommate and your living space wisely. And what would provide you with a chance to live in a community of like-minded people? It's definitely Coliving —  which now has become a way of living for the millennial generation in cities like Bangalore, Chennai and Hyderabad. 
Book Now – Best Pg In J P Nagar
Such is the case with Colive which not only helps millennials get rental facilities at affordable rates but also have premium amenities, giving them a chance to build their community of like-minded people. While many worry about a safer stay in the ongoing crisis, Colive continues to provide them with a hassle-free stay with top-notch safety near IT parks and top corporate offices. Moreover, we also offer them a high-speed internet 24×7 to let them have a stress-free work from home and bide their time in their facilities during the phase of the ongoing crisis and lockdown. Visit the website of Colive to know more!