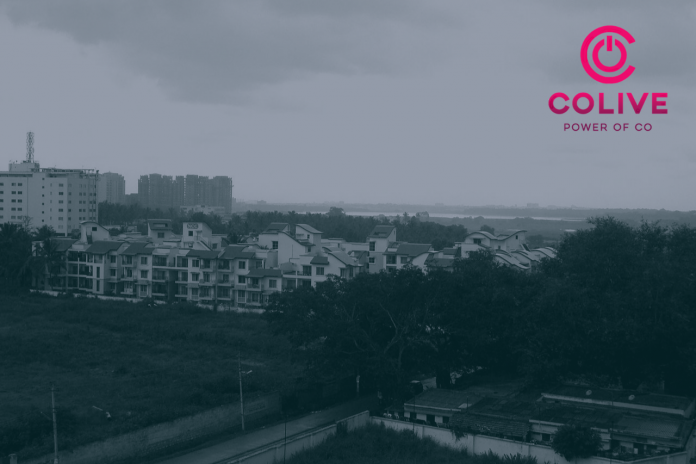 Bangalore is a city of dreams for all the millennials of India today. People from all over the nation come here in search of opportunities and to achieve their dreams. The major challenge is then to find a perfect, affordable home, matching your needs. Then, only the option of coliving comes in handy which helps the millennials find affordable homes with premium amenities. Can coliving in Bellandur be the best option?
We will talk about the experience of coliving in Bellandur in this blog post, but first, let's discuss the major challenges all first-timers face in Bangalore. First of all, they face the dilemma of whether to stay in a PG or an apartment. Then, obviously depending on the budget they would easily choose between the two. Secondly, they face the challenge of a good location which rarely fits their budget. But the fact that the rental homes situated near prime locations and in the vicinity of IT parks and corporate offices will be costlier — can't just be ignored!
Thus, Coliving is the only best option for the millennials expecting a luxurious living at an affordable price. Bangalore offers the best experience of coliving to students and working professionals across its various localities like Indiranagar, Bellandur, Marathahalli, Silk Board, Koramangala, and many others. Talking about Bellandur, it is the first choice of the millennials to enjoy coliving.
We will discuss why millennials prefer Coliving in Bellandur soon but let's first talk about the locality of Bellandur, its brief history, and why it is one of the coolest places to nest-in Bangalore. This locality is a popular suburb in south-east Bangalore and is surrounded by popular areas like HSR Layout, Devarabisanahalli, and Sarjapur. 
Historically, Bellandur was a part of the Western Ganga Dynasty dated back to 10th Century CE. While earlier it was just barren land, in the early 2000s IT infrastructures began emerging here slowly. Today, it is a buzzing haven for working professionals with numerous corporates offices and IT companies located here. Now that we have known Bellandur and its history in brief, let's discuss why Coliving in Bellandur is the best for young professionals. 
Also, Read: 7 Reasons Why Coliving in Marathahalli is Simply Awesome
Why should professionals prefer coliving in Bellandur?
1. It is centrally located
The area of Bellandur is centrally located and is surrounded by localities like Sarjapur, HSR Layout, and Devarabeesanahalli. Since the Outer Ring Road passes through this locality, it makes it an important transit that connects East Bangalore to South Bangalore. Moreover, it is home to the famous Bellandur Lake, which is one of the largest water bodies in the city. 
Being centrally located automatically makes coliving in Bellandur as they will know that this locality is one of the most visited and well-known localities in the city.
2. Cheap rentals and coliving spaces
As we discussed above, Bellandur is surrounded by important localities and posh colonies like HSR Layout, living in those localities may fall hard on your pocket. But, Bellandur is one of those localities in Bangalore which offers easy and affordable rentals for the working professionals. Moreover, Coliving in Bellandur is cheaper too, when you compare it to other corporate locations in the city.
And, what else would a millennial want more than an affordable place to nest in? Thus, Coliving in Bellandur is simply awesome! 
3.Easy transportation
Being centrally located, Bellandur offers easy transportation to all major parts of Bangalore. The Kempegowda International Airport is just 30 km from the locality and can be easily commuted via the BMTC buses and even the Majestic Bus Stand is just around 19 km via the Marathahalli-Sarjapur Road. 
Because of easy accessibility and transportation, Coliving in Bellandur becomes feasible for all millennials and working professionals.
4. It is like a 'Mini IT Hub' 
Bellandur is often referred to as the 'Mini IT Hub' of Bangalore because of the presence of numerous IT companies and corporate offices of many MNCs and startups here. Thus, this locality is buzzing with youngsters, entrepreneurs, and IT professionals. 
If you too belong to the same age group, coliving in Bellandur can be the best way for you to find and bond with like-minded individuals and form your own community. 
5. One of the safest places to reside
Did you know that Bellandur can be one of the safest places to reside in Bangalore? Since this place is home to numerous startups and corporates, Bellandur is always buzzing with entrepreneurs and working professionals even when they aren't working. This is the reason why it is safe to reside in Bellandur. 
Coliving in Bellandur can be great for women too who work late at night and often face issues of safety while commuting to their homes or workplaces. 
6. Entertainment, your way
Bellandur is a haven for entrepreneurs, young minds, and young professionals who both like working and enjoying with their friends and family in their leisure hours. First of all, the famous Bellandur Lake — one of the largest lakes in the city is situated here and secondly, this area is surrounded by Soul Space Spirit Central Mall, Market Square Mall, and other famous malls to shop and enjoy with loved ones. 
Moreover, it also has some of the famous eateries in the city like Spice Touch, MoMo Cafe, and many others for millennials to bide their time and dine out on the weekends. Thus, coliving in Bellandur becomes an awesome affair for all millennials. 
7. The presence of Colive
Colive is a major player in the Coliving Industry. We have our presence in all major areas of Bangalore like Whitefield, AECS Layout, Kundalahalli, ITPL, Marathahalli, KR Puram, Silk Board, and many other places. 
We at Colive, not only help millennials get rental facilities at affordable rates but also have premium amenities, giving them a chance to build their community of like-minded people. While many worry about a safer stay in the ongoing crisis, Colive continues to provide them with a hassle-free stay with top-notch safety near IT parks and top corporate offices.
Coliving in Bellandur can be the best experience for the millennials in our properties like 
Colive Shanvi is one of our premium properties and did you know that this property is exclusive for women who want to enjoy coliving in Bellandur? It is located very close to the immensely popular IT hub "Eco Space". The fully furnished studio rooms here are styled in attractive colours and will complement your personal sense of style. All-inclusive living in Shanvi means complimentary services and added perks, like housekeeping, unlimited high-speed Wi-Fi access, Cable, Gas, and regular community events. 
Want to know more about Colive Shanvi? Click here. 
Thus, because of being a mini IT Hub, easy access to other major areas in the city, and a marketplace that offers all basic amenities in the area, Coliving in Bellandur is truly best for all millennials and working professionals in a city like Bangalore.
In the ongoing crisis, while many think about a safe and hygienic space to live in, Colive is becoming a haven for the millennials. While all working professionals these days have been instructed to work from home, Colive is helping them with a high-speed internet 24×7 and coworking spaces to let them have stress-free work from home and bide their time in their facilities during the phase of the ongoing crisis. Visit the website of Colive to know more!