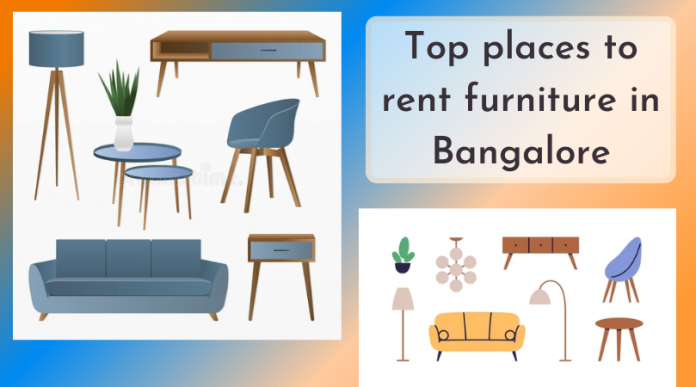 Top places to rent furniture in Bangalore
Why buy when you can rent? When moving to a new city for work; it's always a good decision to rent furniture rather than purchasing it. Firstly, because you are not sure of your stay tenure in the new city. Secondly, because you stay on rent and hence moving furniture each time you shift to a new place is not easy. Moreover, the space and size of each rental accommodation is not the same to fit in same piece of furniture. So, if you are staying in a rental apartment in Bangalore; go for renting desired furniture without second thought. Colive team has listed the top destinations to rent furniture in Bangalore.
Top 3 places to rent furniture in Bangalore:
Furlenco
Furlenco offers ample furniture option ranging from bedroom furniture items to kitchen appliances and work station. They have pocket friendly packages to have your home perfectly furnished in no time. And the best part is that they offer flexibility as well to change the furniture as per your shifting requirements.
Guarented
Guarented is affordable, flexible and reliable platform for rental furniture. Ranging from washing machine rent being as low as Rs. 308 per month to double bed rent being Rs. 368 per month. You can pick individual items or even opt for their curated lifestyle furniture combos.
Rentickle
Rentickle offers widest range of stylish and modern furniture as well as regular use appliances at very reasonable monthly rent. You can select the desired products from their website and be assured of free delivery and installation. The company also guarantees free maintenance and easy return of the rented products.
Being in the rental accommodation business; Colive team very well understands the furniture requirements of residents. Hence, all Colive properties come equipped with all the desired furniture pieces like bed, cupboard, chair, table, bedside table, even dining table and sofa set. And if you're searching for the best accommodation with great amenities PG in Bangalore, don't forget to try Colive PGs for an excellent living experience.