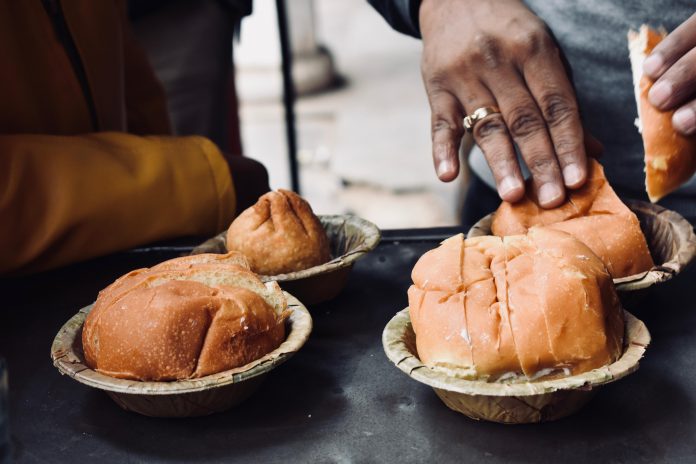 Bangalore is a true city of dreams for IT professionals and students. But did you know it can also serve as one of the best places in India for foodies to enjoy street food? Ranging from VV Puram Food Street to Sri Sairam's Chats and Juice —  here are 10 Places To Enjoy Street Food In Bangalore.
Bangalore can be a city of dreams much-like the metropolitan cities of Mumbai and Delhi. Though the city is known as the 'Silicon Valley of India' with the corporate offices of Multinational Companies, there is much about the city to be explored. Foodies find it interesting too, with a variety of street food to choose from, scattered around in various places. Yet there are many interesting things you need to know about Bangalore.
Book Now: PG in Bangalore 
When compared to other metropolitan cities of India, Bangalore stands its might. First of all, the weather here is awesome. You can absolutely beat the heat of other busy and overpopulated cities of India. Even in the hottest days of Summer in May and June, the weather remains soothing to all. Secondly, apart from being a center for all major startups, it also can be used as a base to explore other major tourist attractions nearby. There are many of them in close vicinity of Bangalore including Mysore, Chikmagalur, Gokarna, Hampi, and more. But, there are many street food joints in and around that foodies like to take a tour of.
Street food in Bangalore is a delightful culinary journey that tantalizes taste buds and captures the city's vibrant food culture. From bustling marketplaces to busy street corners, Bangalore offers an array of delectable options that cater to all palates. Whether it's the iconic masala dosa, crispy vada pav, flavorful pani puri, or the fragrant and mouthwatering biryani, the city's street food scene showcases a diverse array of flavors. These street food vendors are not just about the food; they embody the spirit of the city, bringing people together over shared meals and creating a unique gastronomic experience that's truly Bangalorean.
For most,  when thinking about Bangalore, there is a single picture that pops up in the head —  IT and Business Parks. And, it's true! The city is a popular destination for all entrepreneurs, professionals, and students either from abroad or other parts of the country. The cost of living, heavy traffic jams, and finding a suitable abode can be the many issues, newcomers might face in the city. But believe me, you'll grow to love it when you compare it to other major cities of the Nation. Moreover, the local food here is cheap and if a true foodie lives inside you, you would definitely want to explore the street food in Bangalore. 
Dal, Roti, and Chawal might be the daily dose to fill-up your gut, but special occasions like long weekends and festivals demand you to venture out on the streets of Namma Bengaluru. So, without further delay let's dive in and discover 10 places to enjoy street food in Bangalore.
Also Read: Wine Tasting Bangalore! Hop Into These 7 Best Places
1.V V Puram Food Street – The Best Street Food In Bangalore
If you are a true foodie, you should definitely visit V V Puram Food Street in Bangalore. This food street of Bangalore is located near Old Market Street, Basavanagudi. There are a number of food outlets available that serve cuisines both from North India and South India. From Chat Shops to Chinese food corners, you will always find the place crowded with foodies. The specialties of this place include Masala Dosa, Dal Holige, Pav Bhaji, Chats, Manchurians, and many more, available at the most economical rate you'll ever find in Bangalore. If you have a sweet tooth you are definitely going to love Rabdi, Jalebi, and Kulfi — the much-desired desserts available here. Moreover, some fancy food items popular among the visitors include Potato Twisters and Sweet Corn. 
If you're looking out for proper street food and aren't on a diet, this place is truly awaiting a visit from you. So, why wait? Plan your weekend and visit this place with your friends. Since the place is always crowded, you'll find it hard to drive and should consider traveling on a bike or scooter. Yet the metro is the best way to commute and the nearest metro station to V V Puram Food Street is Lalbagh. 
2. Brahmin's Coffee Bar For Traditional South Indian Food
For a foodie with the taste of traditional South Indian food, Brahmin's Coffee Bar is the best place to visit. You will experience the best of South Indian Street food in Bangalore here. Though there are a number of eateries in the city that serve South cuisines, if you get a taste of this place, you will forget them all! There are only five items in the menu of Brahmin's Coffee Bar yet all of the items are unique in their own way. The most popular items here include soft Rice Idli, Crispy Vadas, and Badam Milk. 
The items served here will totally fit your budget and you won't stop on a single plate, forgetting your diet. Out of all the items served here, Idli-Vada is the most popular choice of the foodies. The nearest metro to Brahmin's Coffee Bar is National College in the Green Line. 
3. Sri Sairam's Chats and Juice – For Chat Lovers
Chats and Dahi Bhalle are the most popular street foods in the North Indian states of New Delhi, Uttar Pradesh, and West Bengal. If you are one of them and are missing hometown-style street food in Bangalore, Sri Sairam's Chats and Juice should be your obvious choice. This place located near Kadu Malleshwara Temple is famous for a variety of chats and Dahi Puris. Under the budget of less than ₹200, the place is worth giving a try especially with the warm greetings from the people serving here. Though Chats and Dahi Papdi are the most obvious choice of the people coming to eat here, the popular destination also serves homemade chocolates from Ooty. 
Coming from the North and staying in a new town like Bangalore, might make you feel homesick, especially recalling the street foods of chats and samosas. But, eating out with your friends at Sri Sairam's Chats and Juice will surely soothe your cravings of native street food in Bangalore. 
4. Puchkas — Native Golgappas As Street Food In Bangalore
Whether you call it by the name of Golgappa, Gupchup, or Puchka — Pani-Puri will have a special place in the hearts of all Indians. These sphere-shaped crusts, stuffed with spices and potatoes, and filled-in with tamarind water, have a separate fan base for all foodies. If you are one of them, then Puchkas is the best destination for you to hunt for street food in Bangalore. This place serves a variety of street foods like Panipuris, Chats, and Jalebis and the people who eat for the first time here become regular customers. 
Puchkas is located in Marathahalli —  a place in Bangalore much-loved by employees, who get affordable homes here with easy connectivity to IT hubs like Whitefield and Koramangala. If you want to try out some Indori food, this place is the perfect eatery for you! 
5. Karnataka Bhel House – For Foodies Who Are Into Vegetarian Street Food
Being a vegetarian comes with a lot of boundaries in eating, especially when you want a pure vegetarian restaurant to dine in. If such is your story too, Karnataka Bhel House can be the best destination to find pure vegetarian street food in Bangalore. The place is highly economical and can fit in the budget of ₹150, serving you the best quality of Sev Puri and Masala Puri in a hygienic way. The specialties of this famous chat stall include Aloo Dahi Puri, Sev Puri, Masala Puri, and many more. 
Karnataka Bhel House is located at Uma Theatre Road, Chamarajapet in Basavanagudi and becomes a popular destination for all street food lovers in the evenings.   
6. Eat Street – Experience The Joy Of Street Food In Koramangala
Koramangala is an area of Bangalore filled with the ambiance of shopping malls and startups and corporate offices. Many people come here for expensive bars, pubs, and memorable gigs during the weekends. But did you know, you can even come here to enjoy the experience of street food in Bangalore? If not, you should surely check out Eat Street located in Koramangala.
This place is an open-air street food court which you should definitely try out with your friends. The most famous cuisines this place is famous for are Burgers, Pav Bhaji, Waffles, and Pani-Puris.
7. Chetty's Corner In Kumara Park West
In 1997, two brothers brought together their respective creativities to bring in the best of Indian and Continental flavors to discover a dish called Twisted Potatoes. The fast-food then became so popular in West Kumara Park that the place is known all over Bangalore that serves the best twisted potato or what many refer to as the 'Twistatos'. Though this fast-food might have become a popular street food in Bangalore, people remember and credit Chetty's Corner as the one who started the disruption. This place is also famous for Masala Soda, Bun Nippat Masala and more. 
Chetty's Corner is near to Kempegowda Metro Station (Majestic) and remains a popular destination for all Bangaloreans during the weekends.
8. Mosque Road In Frazer Town For Kebab Lovers
Mosque Road in Frazer Town is the best destination for foodies looking out for street food in Bangalore. With a number of restaurants and food stalls, you'll definitely find yourself in a foodie's heaven. Serving a variety of Seekh Kebabs, Pathar Gosht, and Haleem, this place becomes a popular destination for Bangaloreans during the month of Ramzan. 
You should definitely visit this place to satiate your taste buds with something new and special served only at Mosque Road in Frazer Town. The place is around four kilometers from the Halasuru Metro Station.
9. Shiv Shankar Chats In Jayanagar
  Rainy days in Bangalore can be the best time of the year to satiate your taste buds with street food especially chats. If such a foodie lives within you then Shiv Shankar Chats situated in Jayanagar is your call! The place serves a variety of chats including Masala Puri, Dahi Puri, and Bhel Puri. This place is best known by foodies for Vada Pavs and Manchurians as well. 
If you're planning to fill your gut with the best street food in Bangalore then you should definitely visit Shiv Shankar Chats in Jayanagar. The place is located near Cunningham Road. 
10. Shivaji Nagar – Ultimate Street Food Experience For Non-Vegetarians
If you love non-veg and are looking for a place that serves the same then you should definitely head to Shivaji Nagar. The place serves a variety of best non-vegetarian street food in Bangalore including beef and mutton kebabs, chicken parotas, chicken samosas, and more. The place is lined up with stalls where you can find foodies roaming around, exploring all varieties of non-vegetarian street food. Apart from these, you will also find many stalls serving the famous Suleimani tea and even desserts like caramel custard. 
Shivaji Nagar is near to M G Road and you can easily commute to the place to enjoy a variety of non-vegetarian street food. You can even head to the place using Namma Metro. 
Bangalore is the IT Hub of India, where most people come to pursue their dreams and make a career. But the city isn't just limited to skyscrapers and IT parks but is also a popular destination for tourists, who love experiencing its culture and exploring the places nearby. The place is also known for its street food, which often attracts a lot of food lovers from all over the country. From V V Puram Food Street to Sri Sairam's Chats and Juice, these were our top 10 picks for street food in Bangalore. 
New to Bangalore and looking for a perfect home for you with premium amenities? Enjoy a comfortable stay at Colive which has taken a number of steps to keep its residents safe in the ongoing health crisis, without compromising the services offered at its facilities located near prime tech and business parks around Bengaluru, Hyderabad, and Chennai. At Colive, we always care about the security and safety of our residents. Visit our website to explore a variety of options in Bangalore to choose from.