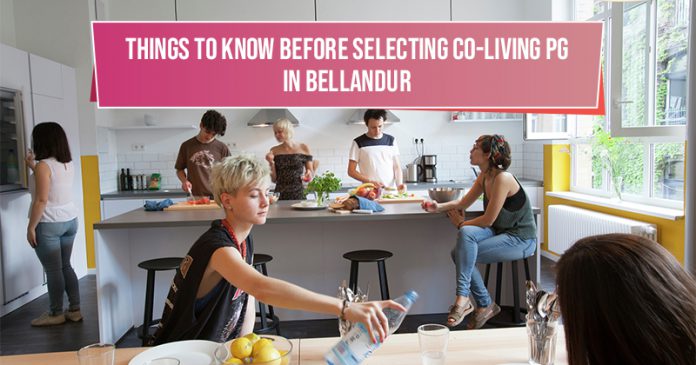 Co-living provides a cheap and safe mode for cutting down the cost of living, particularly in densely populated cities like Bangalore. Co-living is a communal lifestyle where individuals live together, sharing living spaces and common activities. It is an excellent way to live in a busy city. 
The Club Colive offers excellent co-living facilities in leading Indian cities like Bangalore, Chennai, and Hyderabad. So, if you are seeking co living space in Bellandur, Bangalore, some of the main properties of Club Colive, like Colive Glory, Colive Alpha, Colive Kingston, Colive Palmer, Colive Clanton, and Colive Cuddle, are ideal for you.
Definition Of Co-living
Co-living is short for community living and mainly implies living together with others through sharing of communal spaces like workspace, dining area, kitchen, and bathrooms. It is a cost-effective, economically friendly way of living.
This facility includes housekeeping services run by operators responsible for organizing and charging bills, cleaning services, meals (if one chooses), and arranging roommates. All expenses are divided among roommates. 
Benefits Of Co-Living
Most ambitious young professionals like to avail of Club Colive accommodation to cut down their budget on high rents in Bangalore. They find a home that offers affordability, convenience, and a vibrant community.
Some of the main benefits of Club Colive are that it is cheaper than renting independently and utility payments, housekeeping, maintenance, lease contract renewals work out to be cheaper.
The Club Colive spaces are maintained well with regular house cleaning services, technically equipped with Wi-Fi, well-appointed with essential furniture, and backed up by CCTV.
Club Colive is more than a mere PG accommodation, and it does offer beds on a sharing/ private basis without or with food. The best part is that Club Colive offers 24×7 free access to co-working spaces, meeting rooms, lounges, and cinema rooms in more than ten Club Colive hubs. Another attractive facility is 24×7 free access to gyms or fitness rooms in these hubs.
Main Club Colive Properties In Bellandur
Co living in Bellandur is made easy through the following Club Colive properties:
Feature studio rooms with kitchen and well equipped with amenities. Rooms are available in single, double, and triple sharing.
It has studio rooms on the ground floor, and other floors feature apartments. Property is available in single/double and triple sharing.
The property has one and three BHKs with a community kitchen. Most are like apartments with living rooms with double/triple and four sharing, exclusively for women.
It is designed for couples with designer rooms, modern interiors, and well-designed common spaces with tech-enabled security features and premium amenities.
This property is meant for couples with well-designed, appointed rooms and common spaces.
The property is near Salarpuria Softzone, Microsoft, and RmZ-Ecospace, making it suitable for working professionals.
All the above properties are located in Bellandur, near restaurants, software companies, and shopping malls with access to ATMs, auto-stands, and bus stop.
In sum, Club Colive properties in Bellandur provide excellent accommodation with access to all great amenities and facilities.