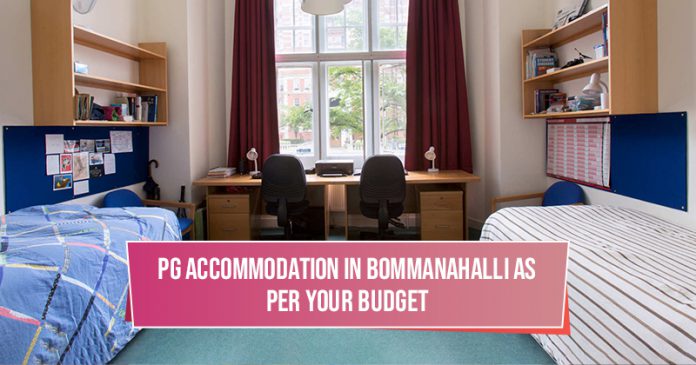 Top PG Accommodations in Bommanahalli as per budget
Bangalore is a busy, population-dense city, teeming with young and ambitious professionals. The downside is that rental accommodation is costly for all who arrive in this city of their dreams.
The solution for such newcomers to the city is the concept of co-living, which is short for community living. Co-living is a kind of paying guest (PG) accommodation for young professionals to live comfortably and economically.
PG accommodation offers private or shared bedrooms with or without food. One of the best options for co-living in Bangalore is Club Colive.
Club Colive is more than furnished accommodation. It features well-furnished rooms with round-the-clock security and housekeeping. It offers clients free 24×7 access to meeting rooms, cinema halls, lounges, and fitness rooms in several Club Colive hubs.
In case you are searching for fully furnished PG in Bommanahalli, there are many options, including Club Colive properties, such as follows:
Colive 1123 Rithu Ladies PG
It is a premium property located in Bommanahalli. It has a studio apartment with an attached bathroom and offers a single and double-sharing facility. It offers facilities like three times meals, Wi-Fi, power back-up, CCTV, washing machine, TV, Fridge, community kitchen, etc. The cost of living is Rs.5000 upwards per month.
Colive 587 Memphis
It is located near Lorven Towers in Bommanahalli. It is a great property for you to move into right away. It is located near Electronic City- a hub of many IT and corporate companies. It provides 1BHK and 2BHK apartments with the choice of double sharing. It is located 0.18 km from Bommanahalli. The cost of living is Rs. 7000 upwards.
PG 4666 Memphis PG
It is a premium property located on Devarachikkanahalli Main Road. It provides handy amenities like CCTV, Power back-up, washing machine, Wi-Fi, food service, fridge, cleaning & housekeeping services, water purifier, etc at a cost of Rs.5000 onwards.
Colive 829 Maple Ridge
This is a premium property in Bommanahalli with studio rooms well maintained by professional housekeepers and cared for by an onsite manager. Amenities provided include modern facilities like 24 x7 surveillance by CCTV, seamless Wi-Fi connection, and many more. It offers a fun lifestyle for the young.
Being located in Bommanahalli, the property is ideal for those working in nearby tech parks. It has ready access to bus stops, auto-stands and ATMs.
PG 4017 Adilakshmi PG For Gents
If you are searching for furnished PG in Bommanahalli for gents, this is the right property. It is located on 10th cross street in Roopena Agrahara, which is .25 km from Bommanahalli proper.
It is fully furnished with all amenities like a washing machine, Wi-Fi, CCTV, power back-up, fridge, cleaning & housekeeping services, choice of vegetarian or non-vegetarian meals, etc. The cost of living is Rs. 5000 onwards.
Sri Bhagyalakshmi PG
This PG facility for men and women is a premium property near Oxford college and AMR Tech Park. It is 0.38 km away from Bommanahalli. It offers all services from 3-time meals (vegetarian and non-vegetarian), washing machine, Wi-Fi, cleaning & housekeeping services, water purifier, etc. The cost of living is Rs. 8000 upwards.
In sum, these are the best PG accommodations available in Bommanahalli, Bangalore, for those who wish for a pleasant, comfortable, and economical stay.