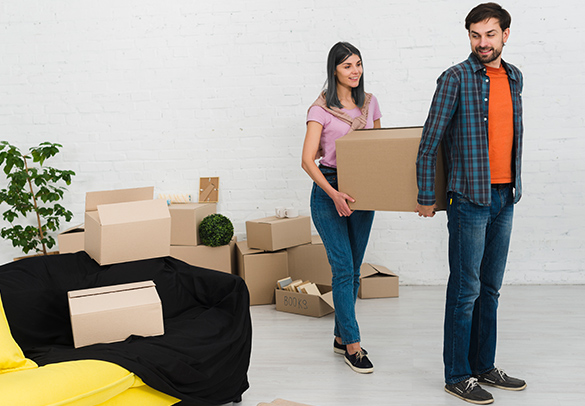 Are you planning to shift to Bangalore to pursue higher studies or start your career? If yes, then there must be a thousand questions flooding in your mind. The most obvious and important being how much money does one need to have to live comfortably in the city.
To further understand the expenses, it's important to break it down further into what can be the possible monthly expenses:
Grocery
Although grocery is considerably reasonable in Bangalore, the expenditure depends on how long is your monthly.
Transportation/Petrol Cost
Although the price of fuel takes a toll on your budget, the bigger toll would be the traffic. If you want to avoid the busy traffic, there are bus passes available, the cost of which ranges from 1900 to 2250 INR per month.
Metro Cost
The ticket price ranges from Rs. 10 to Rs. 60.
Domestic Help
 Monthly expenditure on domestic help would amount to approximately Rs. 3000 to 4000 per person.
Cost of Eating Out
Bangalore is known for its varied food joints and a great nightlife. A typical breakfast in Bangalore would be Dosa, Idli, and staple South Indian food with Coffee. This breakfast from a decent hotel would cost approximately Rs. 200.
Cost of Electricity
During months like June and July, the average cost for electricity for a 1 BHK would cost Rs 250 to 500.
Cost of Housing
The monthly cost of living for bachelors: Rs. 7000- Rs. 10,000
The monthly cost of living for a couple: Rs. 15,000 to Rs. 41,000
The monthly cost of living for a family of 4: Rs. 34,000-Rs. 1,16,000
Today, the preferences among people are changing. People are looking for all the amenities under one roof and this has given rise to co-living spaces. This new concept of community living takes a more consumer-centric approach and tries to provide every possible facility such as gaming rooms, laundry services, Wi-Fi, fitness rooms in an all-inclusive monthly rent. It also has on-site staff and security people for quick response in case of property management and emergency.
The new-age co-living spaces provide an all-inclusive experience to the members living in the community. With clean designs and modern furnishing, the fully furnished rental homes provide you with the following amenities:
Smart rooms
Security services
Hassle-free accommodation
Community living and most importantly affordability
According to sources, the unmet demand for housing remains as high as 30% – 60% across the top cities including Bangalore, which means that people have high expectations. So, fully furnished rental homes have a lot of scope in the future.
If you are looking for a fully furnished rental room with a community living, Colive is the best option for you.