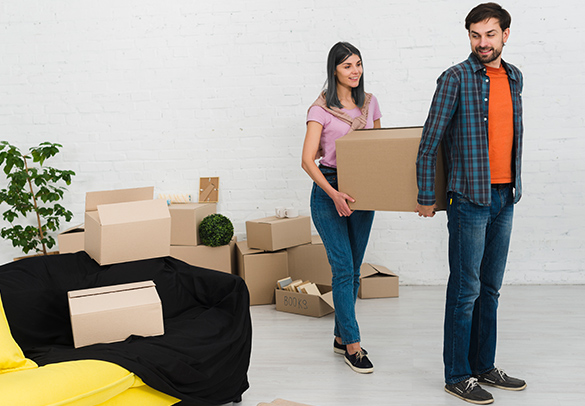 C ool new concept
O f communal
L iving that offers
I ndividuals a
V ery good opportunity to
E xperience affordable living with no compromise
Co-living is a concept of community living with like-minded people who have common interests. It is getting popular among the new generation who are starting life in a new city or even their old as they experiment with independence. Living alone in a strange new city can be weird and depressing. However, living in a community of like-minded strangers has a thrill of its own.  
It is tricky to move out of your home and find PG accommodation. After getting used to living in comfort, you may find it difficult to start from scratch. Setting up all the furniture and amenities may be an expensive affair. What about the cooking and the household chores? Soon you may start feeling that you bit off more than you could chew. You might even go into depression. But, hey, lighten up and explore the Co-living option. It is an interesting concept as you get the perfect mix of privacy and social life. All your basic needs are taken care of in style. You can just relax and focus on your job, business or studies and leave the rest to be taken care of. 
Book Now – Pg Rooms In Bangalore
While looking for a place to live in a new city, it makes sense to explore the concept of Co-living. Living alone in a new city without your family and friends can be quite painful. Finding friends while living alone is not an easy proposition since you will need people who have common tastes and preferences. 
The painful experiences of house hunting and finally finding a sub-optimal place that costs you a pretty penny can leave you tired and despondent. Returning home tired at night and seeing a sink full of dirty dishes or a basket full of dirty clothes can ruin your mood. In today's modern world, it makes perfect sense to check out other options where you can get premium amenities and services that will make life a lot easier. 
Once the drudgery of cleaning, washing, and maintenance are taken care of, you can breathe a little easily. Everyone needs to feel comfortable and relax. Co-living provides you with a fresh new option where you can get your private space and the opportunity to enjoy common spaces and enjoy the amenities in a  safe atmosphere. 
The best part of Co-living is that you will find everything you need in one place – an easy commute to and from your workplace and everything you need within the property. Take the Colive brand for example.
The Colive brand works on the 6 S promise. Let us explore them one at a time to understand why Colive stands out as an interesting option for the younger generation.
TABLE OF CONTENTS
What does the Colive 6S Promise stand for?
1.STYLE
2.SAFETY
3.SOCIAL
4.SMART
5.SAVINGS
6.SERVICE
1.STYLE 
Colive offers well-ventilated fully furnished rooms with sleek contemporary furniture. You get a bed, a private study, and storage space. You have a choice of single/double/triple bed occupancy depending on your budget. There is a common living area with a television for in-house entertainment. Every apartment has a well-equipped kitchen with a microwave oven, induction stove, kitchen cabinets, etc. if you want to cook a fast meal. 
2.SAFETY
Colive is very particular about the safety arrangements and has given enough thought to it. All residents are provided with a tech-enabled access card that works on facial recognition. Except for Colive residents, their guests, and the housekeeping staff, nobody else can access the property. Colive has provided 24/7 camera surveillance for safety on the premises. There is an emergency response team and a 24/7 helpline to handle emergencies of any kind, including intrusion, assault, accidents, natural disasters, and medical emergencies. To manage the needs of women who do not wish to use Unisex accommodation, Colive has set up All Women PG accommodation, a real boon for young women who want to be comfortable and safe as they pursue their careers in a new city. 
3.SOCIAL
Co-living is all about sharing your common living space with like-minded individuals. You will find people from all walks of life, and it is easy to find people who share your interests. This creates a great atmosphere for community living and a sense of camaraderie. You will never feel bored on a Colive property as you will always find something to keep you occupied. 
If you are a fitness freak, you can sweat it out in the Fitness Room and stay healthy. You can also enroll for Group sessions with Yoga, Zumba, Kick-boxing, Dance &Choreography. If you take your sports seriously, you can participate in the quarterly tournaments held by Colive for Badminton, Cricket, tennis, Foosball, FIFA, etc.  
If you are the armchair expert, you can cheer for your favorite sports team or enjoy your favorite movies and Tv series on Netflix and Prime Video in the Cinema Room. There are special screenings on Sunday in the Cinema Room. You can book one to watch with your friends too. Colive has sprawling common living spaces where you can relax and meet up with friends on the weekends. 
You can take your pick from the Fitness Room, Gaming Zone, Music Lounge, or the Reading Corner and enjoy your spare time. We promise that you will never feel bored. You can choose to work from home since Wifi connectivity is available. You can even have brainstorming sessions with your colleagues in one of our Co-working spaces. 
You can get your friends over and wow them with the ambiance that is provided. Weekends are non-stop fun at Colive with Barbeque parties, themed parties, a stage to showcase your talent in standup comedy, magic, singing, dancing, and generally having a gala time. You can enjoy your weekend at Studio Hype with cool music and DJ nights. 
You can celebrate your birthdays, anniversaries, Christmas, New Year, Holi, Eid, or Diwali with the community. You will never miss your family on these occasions if you are at Colive. The atmosphere is so warm and inviting that you will feel at home. Those who do not live here can join Club Colive to enjoy the ambiance and the classy lifestyle at Colive.
4.SMART
Colive is a concept that uses technology to make life comfortable for its residents. It has a user-friendly website that handles bookings and payments. The website has a chatbot to attend to customer queries. Each resident is provided with a tech-enabled access card that eliminates the possibility of unauthorized access. All Colive properties have Wifi connectivity. There is 24/7 camera surveillance as well as a helpline to manage emergencies along with an Emergency Response Team.
5.SAVINGS
It is all about money, honey, isn't it? At Colive, the pricing is transparent. What you see on the website/ app is exactly what you pay. There are no hidden surprises. The price includes the cost of utilities like electricity and Wifi. The security deposit is merely 2 months' rent compared to the 6-10 months normally charged in Bangalore. You can book the property you like online by paying a booking amount of Rs 4000. This gets adjusted against your security deposit when you check in. Lease periods can be as short as one month.
Also, you get to enjoy the privileges of shopping with partner brands and avail of special offers and discount coupons. You can get an assured discount on each referral. Colive residents can also enjoy discounts on easy commute options and free bike ride coupons from Bounce and Yulu.
6.SERVICE
Colive offers high-end services to make your life easier. It has a dedicated housekeeping staff for each property to manage the cleaning and maintenance. There is an in-house super laundry with industrial washing machines. You can say goodbye to your household chores. Apart from the kitchen in each apartment, there is a community kitchen available as well with all amenities. The refrigerator is stocked with bread, butter, jam, eggs, and other breakfast essentials. Most Colive properties offer dinner services. Some offer breakfast as well, depending on the demand from residents. Some properties have vending machines for you to pick up provisions or snacks. A helpline is available around the clock to handle your issues. 24/7 power backup is available.
Book Now – Pg In Marathahalli
Now, you would have become familiar with the idea of Co-living and the convenience that it offers. It is a fantastic blend of style and safety with service, savings, smart technology, and active social life. It is next to impossible to find all these attributes in an independent PG accommodation, although the pricing would be similar or higher. Colive enjoys the economies of scale that it can pass on to its residents. It is a win-win situation for all parties involved. The modern furnishing, contemporary interiors, impeccable housekeeping, shared premium amenities, round-the-clock camera surveillance, smart cards, house catering, and an excellent website to handle customer issues make Colive a wonderful experience for its residents. By offering lease terms as short as one month, Colive gives much-needed flexibility to people to plan their life and figure out what they need without trapping them in an 11-month agreement. This gives youngsters a fantastic opportunity to try out a Single PG accommodation in a new city like Bangalore, Hyderabad, Chennai, or Pune and experience the difference.
You can visit www.colive.com or download the app from Google Play Store and explore the website. Colive has made extra efforts to keep it user-friendly so that you have a great browsing experience. If you face any issues, Shona, the chatbot assistant, can guide you through them.
Once you select the property you like in Bangalore, Hyderabad, Chennai, or Pune, you can request the property manager to take you on a virtual tour of the property. This will give you a fair idea of the premises and the amenities available. You can pay an amount of Rs 4000 and book the property. This amount will be adjusted against the security deposit when you check-in. After you move in, you can have the flexibility to request a transfer to another Colive property.
What are you waiting for? You should just click and book the place you need, pack your bags and come along. We are here to welcome you to your new home and a brand new family.