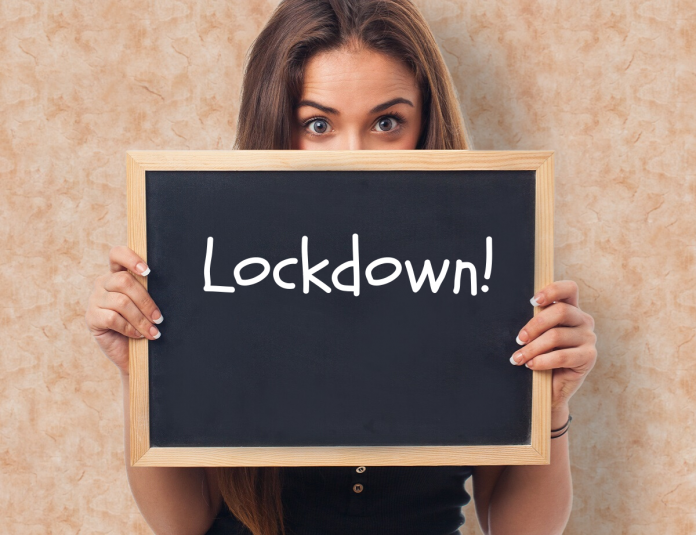 The Coronavirus is a global threat that has triggered a health alarm worldwide. It has taken the globe by storm with numerous cases detected worldwide. The calamity which begun in China's Wuhan in late 2019 is now a global health emergency. More than 6,00,000 positive cases of the virus have been detected so far and around 28,000 casualties have been reported globally. Most countries of the world, especially our nation has declared a total lockdown to mitigate the risks of the COVID-19. 
Talking about India, more than 900 cases of Coronavirus have been detected so far, leaving the nation in chaos and panic. Adequate measures have been taken by the concerned authorities to prevent the spread of the virus and slow down its pace. Yet, everyday new positive cases of COVID-19 are being reported by the media. Steps like complete lockdown have been actively enacted —  an initiative taken by the Central Government in wake of the rapid spread of the virus. 
On March 21, Shri Narendra Modi —  the current Prime Minister of India, announced complete lockdown in 75 major districts of India under the effect of Coronavirus. The 21-day-long lockdown may seem an important step to take to ensure the safety of citizens of the nation, it may even affect us economically. Yet we must prioritize the health concerns, according to the PM. The major step of locking down has thus been implemented not only in these 75 major districts but across the entire nation. Moreover, an amount of ₹15,000 Crore was announced to strengthen the medical infrastructure in the country. Other adequate measures are being taken to mitigate the risks of the spread like distribution of masks, raising awareness over the phonecalls, etc. 
There have been many implications of the lockdown. People now have to stay at their homes, in complete isolation, take precautions, and even the corporate sector has directed its employees to work from home. Overall the directives suggested so far are for the well-being of the people and to ensure their safety. But why does this lockdown matter? Let's demystify the reasons here.
Also Read: Preventing Coronavirus: 7 Nutritious Shots To Boost Your Immunity
Why does the lockdown matter? 
The entire nation is in the phase of complete lockdown. All shopping malls, movie theatres, temples, churches, parks, and other places of public gathering have been directed to remain shut until further notice. We all have been directed to stay at home, take precautionary measures, maintain social distancing, and furthermore, maintain hygiene. Most of the employees of the corporate sector now have been working from home and keeping themselves quarantined to halt the spread of the virus. 
The lockdown implemented for three weeks has affected our lifestyle in many ways. We have been directed to stay at home. Before moving into quarantine, we have been asked to stock all necessary supplies like milk, medicines, grocery items, etc. beforehand as during the phase of lockdown, the demand for them might increase.  We now have to stay isolated from friends and family and maintain social distancing from them for our and their safety. We have been advised to drink sufficient water and boost our immunity with healthy and home-cooked food, refraining our favourite restaurants. This phase of lockdown definitely matters to each and every one of us, currently in the nation. 
The 21-day-long lockdown also has an adverse effect on the economy. During the phase, most businesses have been either totally shut or have to limit their services. Even the service sector like a grocery shop has to limit its service in the wake of the spread of COVID-19 and since most of the people are staying at home, fewer people are visiting them. Yet, services like medical stores, clinics, and hospitals are still open to provide people with emergency health services and medicines.  
The lockdown thus matters to all the people in and around us. 
How has it changed our lives? 
The lockdown has changed our lifestyle in many ways. It has put strict restrictions on all our preferences — what we eat, where we go, and much more. Though it is a dire need of the hour, we have become more responsible regarding maintaining hygienic habits and help others in upholding them. Since remaining in isolation is necessary, we also need to ourselves socially distanced from our friends and relatives. Moreover, we have been asked to use protective measures like using a mask, washing our hands at regular intervals, etc. to contain the health risks.
Talking about the employees, all corporate sector companies have directed them to work from home. And, some of them might find it hard to do with many reasons behind it such as dividing work time and personal time, laziness, noisy neighbours, and many distractions at home. Let's discuss the 5 ways in which COVID-19 and the lockdown have changed our lifestyles.
1.The way we greet people
Greeting is an important way of addressing people whom we meet either for the first time or the people in an around us we meet on a daily basis. Most of us prefer shaking hands or hugging our acquaintances to greet them but in the health emergency that COVID-19 has caused, it may be considered as an act of ignorance. Since the virus transmits through fluid dispersed in the air while coughing or sneezing and by being near to people, we might become a medium. 
Social distancing is the way that the concerned authorities and the WHO suggests us to follow. We need to keep a safe distance from the people around us. Because of this, the best way of greeting people in and around us is by joining our hands and saying a 'Namaste' instead of hugging or shaking hands with them.

2. Our eating habits 
There a number of foodies in and around us that we come across every day. Some like street food, some like spending time in the best restaurants and cafes in the city. But this seems like a difficult choice given the current circumstances of the spread of the coronavirus. Under complete lockdown, places of public gathering like hotels, restaurants, pubs, and street food hubs have been closed in most cities. This may fall hard on you if you are a true foodie. 
Dining out with your friends can become an easy medium for the virus to spread, which is why you should opt for cooking and eating nutritious food at home. The phase of lockdown has definitely impacted our eating habits.
3. The way we connect with our friends
While staying at home, you can totally become socially inept. In the wake of the COVID-19, you have been advised to stay in quarantines. Staying in complete isolation from your friends might seem like a hard pass yet you need to take precautionary measures if you want to stay safe.
Under complete lockdown connecting with your friends seems impossible. Speaking with them over phone calls and doing a video call is the only medium to connect with your friends during this phase. Like it or not, it has become a new part of the contemporary lifestyle.
4. Going out for essentials
Shopping was a fun activity before the outbreak of Coronavirus. Most of us were fond of visiting the local grocery shop or even the shopping malls to buy new attires and household items. But, going out to shop in the phase of lockdown has become an emergency activity.
We now shop only for essentials as we can't seldom venture out. This activity then requires a strict protocol of precautions and is advised to be done dressed up in the special attires of mask and gloves. In the phase of COVID-19, you can't go out without making sure that you're totally safe.
5. Making the weekend plans
Saturdays and Sundays are the most awaited days of the week. Following your office schedule and the monotonous work routine might make you feel the blues and spending the weekend with your friends can be the best way to get rid of it. But in a situation like COVID-19, you can't make a weekend plan with your friends either to dine, watching a movie or going to the nearest tourist spot. 
The phase of lockdown mostly affects the employees of the corporate sector. But, like it or not we need to stay at home to prevent ourselves in the wake of COVID-19. You must introduce new changes and plan for other recreation activities until the threat is dealt with. You can begin by binge-watching a TV series on platforms like Netflix or Hotstar, find a hobby, read books or even take online guitar lessons. 
A complete lockdown is not just a step against the prevention of Coronavirus but an urgency to look out for. If the Central Government has directed the Nation for it, there must be a reason behind it. Though most of the people find it hard to stay at home in quarantine, we as people must work hand-in-hand with the concerned authorities to mitigate the health risks of COVID-19.  Yet it's true, that it has disrupted our lifestyles and that we might find it hard to get along with. But, since health is wealth, we need to adapt to it for the well-being of ourselves as well as society. 
At Colive, we follow the spirit of 'Sarve Janah Sukhino Bhavantu' along with the adequate security measures for our residents. We are taking necessary steps to tackle the Coronavirus infection, giving the Colivers clean, hygienic, and well-maintained spaces. Facing issues finding clean and well-maintained homes for you? Visit our website and schedule a visit today!