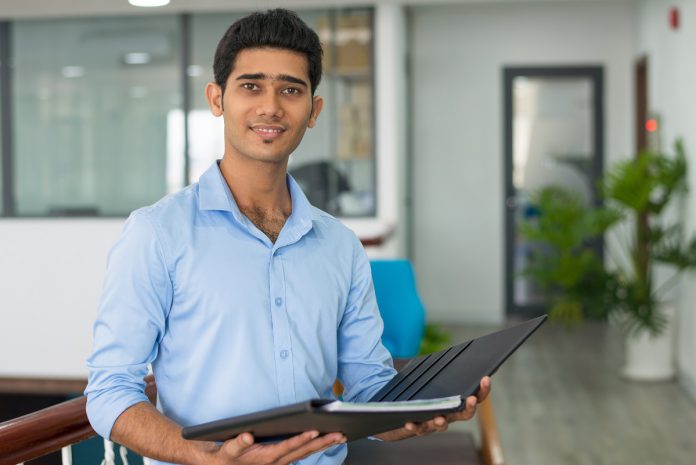 The Coronavirus outbreak has led to a complete lockdown in the entire nation. The world is on a Global Health emergency with more than 1.2 Million positive cases of the disease detected so far and the casualties have gone as far as around 65,000. Many employees of the corporate sector have been advised to work from home for their safety as well as to ensure a smooth workflow. 
The coronavirus outbreak has left us prone to a global health emergency and if proper precautions are not taken we may become its new victims. We have been put under lockdown and have been told that the phase is temporary. This necessarily means that the announcement made by the Prime Minister of India Shri Narendra Modi on March 21, 2020, might last only till April 14th. The lockdown may even be extended in case the health crisis worsens as the rapidly rising number of positive cases have now touched the 3500 mark in India.

Various adequate precautionary measures are being taken to mitigate the risks that the coronavirus outbreak has brought in. But even if the transmission of the virus is contained will we be totally free from it? It has totally affected our lifestyles. People now have to stay at their homes, in complete isolation, take precautions, and even the corporate sector has directed its employees to work from home. Working from home may seem like an easy task for employees but in the long run, it may hamper the productivity of the work. So what other option do we have now?
A more feasible option for all corporate employees in the wake of the coronavirus outbreak to keep themselves safe would be staying closer to their workplaces. Staying near your office will keep you away from the transmission of the virus as you wouldn't be bound to travelling in public transport facilities like buses and metros. You would also be saving a great deal of money while travelling short distances to reach your workplace. 
Frankly speaking, finding an abode near your workplace might seem like a hard task for you especially when you're living in a metropolitan city like Bengaluru, Chennai, or Hyderabad. You might even have to bear an extra cost as most of us know, how high the rents may go, when you live in premium locations, near IT or business parks. But seeing the current health crisis that looms over us all, it is better to spend a little on accommodation than spending a huge sum on travelling in public transport options. Moreover, with your home at walking distance, you can easily walk down a few steps to your office within minutes. 
Also read: 15 Ways To Slay Boredom During The Lockdown Phase
So, here are 9 reasons why you should definitely shift near your workplace to keep yourself safe in the wake of the coronavirus outbreak.
An ecofriendly way of commuting
When you are living closer to your workplace, commuting to it automatically becomes easy. You can easily walk your way to your office, without having to travel in buses or auto rickshaws. This way you won't only avoid the heavy traffic jams in cities like Bangalore and Hyderabad but will also empower an ecofriendly way of commuting to your workplace. 
So, what do you need to do? All you need to do is walk down a few steps to your office —  an eco-friendly and economical way of travelling! If still, your office isn't that close to your home, you can get yourself a bicycle and easily travel there.
2. Saving unnecessary expenses
Staying in metropolitan cities like Bengaluru, Hyderabad, or Chennai, you will always find your expenses going up and exceeding your monthly budget. First of all, you'll have to get yourself a suitable home and then comes the challenge of travelling off to your workplace in buses, cabs, auto-rickshaws and metros, which will fall heavy on your pockets. But shifting near to your workplace will definitely help you to save expenses which you would unnecessarily spend to commute.
Moving near to your workplace would then be better for you as you wouldn't only be saving money but will also feel relaxed throughout the day.
3. Saving time
When you live in busy cities like Bengaluru, Hyderabad, Mumbai, Pune or Chennai you will always find travelling hard. And believe us, you wouldn't want to be late for work, being stuck for hours stuck in a traffic jam. Facing the same situation every day might cause distress and might even hamper your productivity while working in your office. Moving closer to your workplace might help you save your time, which you can then use for doing something more productive.
Shifting closer to your workplace will also save some extra time you were previously wasting on travelling to your destination and you wouldn't have to rush into it. Moreover, saving yourself some spare time, you can even utilize it with a long-forgotten hobby.
4. Time flexibility
Many of the employees in the corporate sector, living outside their hometowns find it hard to arrange for their lunch. Moreover depending upon the nature of work and job profile, they may or may not find time to get it from their respective PGs or hostels. But, staying closer to their workplace they can actually enjoy the flexibility of time and can easily travel back to their home. They can easily afford to get themselves a home-cooked meal and then get back to work in time.
5. Safer during the Coronavirus outbreak
The coronavirus outbreak has left the world in shock and utter havoc. It is advised to better stay home to avoid being one of its victims. Except for the emergency services all offices and tech parks have been temporarily shut down. Many corporate sector companies are following the advice strictly during the lockdown phase for the safety of their employees. But what will happen after April 14th, once the lockdown is lifted? Will all employees still feel safe travelling long distances to reach their workplaces? 
The safest option then would be to find an abode near your office to avoid commuting in public transportation like buses and metros. Staying near your workplace, you can easily walk your way to your office.
6. Easy dealing with an urgency
Many of the corporate employees around us either live with their families or have kids to take care of at their homes. Yet working in an office for long periods, one often doesn't get quality time to spend with them. Then comes the case of dealing with an unforeseen situation like somebody being sick at home especially in the wake of the coronavirus outbreak. What would do in such a scenario? 
You can't imagine yourself travelling for an hour, being stuck in a traffic jam to pay them a visit. The best option then available would be to shift close to your workplace. Living near your office would be truly beneficial when dealing with an urgency like the coronavirus outbreak.
7. Walking the way to your workplace
Working in the corporate sector, health often remains in shackles. Many people ignore a healthy life with abundant exercises to keep them fit in the busy routines of their life. But we must understand that a healthy body will lead to more productivity at work and help us get through all the stress.
It is truly said that walking is the best exercise to stay fit and if you live close to your workplace what is the other better way to maintain your health. Another option can be cycling to your workplace. Remaining healthy is the need of the hour in the wake of the coronavirus outbreak and exercising the way to your workplace can be the best option then, to remain healthy.
8. Work-life balance
Each one of us has to maintain a healthy balance between work and personal life. Your employer can't expect you to work twenty-four hours a day. This is the reason why you should always divide your time between your office and personal life. Though finishing your office tasks should always remain your priority yet you also need to spend quality time with yourself and your family and friends. Then again there are other issues like travelling for long hours, which make it difficult for you to uphold work-life balance.
The only feasible way to maintain this balance is by staying close to your workplace. Living in close proximity to your office, you can easily save some time and can rest at home or enjoy with your family and friends.
9. Less stress, more happiness
'Work, Sleep, Repeat' is the mantra all corporate sector employees in and around us follow nowadays. We have adopted this mantra in our lifestyle. Obviously, we need to follow it to stay put on our goals and be successful in our lives. But working for long hours and finding less time to rest can prove to be stressful for us. To keep yourself healthy both physically and mentally, you need to keep down the stress.
If you are living in close vicinity to your workplace, you can have a less stressful life as commuting to your office would be easy and you can take adequate time to rest at home as well. And less stress will definitely lead to a more happy life!
The coronavirus outbreak has left us prone to a global health emergency and if proper precautions are not taken we may become its new victims. travelling in public transport facilities can be considered an act of ignorance when the whole world deals with the virus. Staying close to your workplace, on the other hand, can be beneficial for you in many ways as stated above. This will definitely help you save time and money and bring in more productivity to your work, reducing the stress manifold. 
In the wake of COVID-19, where most PGs and apartments are asking employees to vacate their rooms for safety, Colive still cares for its residents. We have taken a number of steps to maintain hygiene without compromising the services offered at our facilities located near prime tech and business parks around Bengaluru, Hyderabad, and Chennai. We always care about the security and safety of our residents. Visit our website to know more!