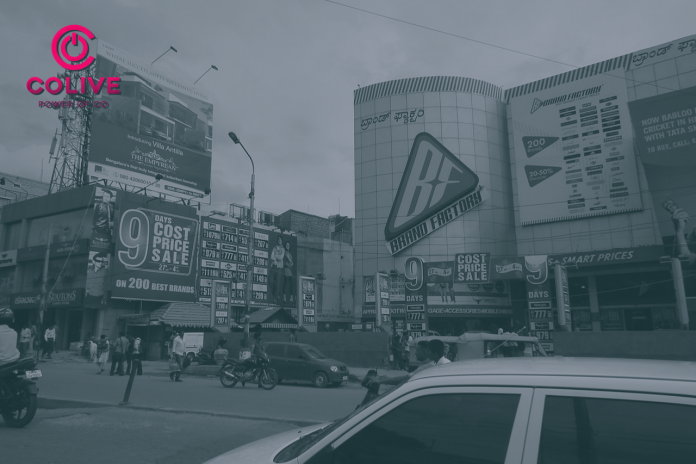 Bangalore is a city of dreams much-like the metropolitan cities of Mumbai and Delhi. People from all over the nation come here in search of opportunities and achieve their dreams and aspirations. Coliving is becoming widely popular among the millennials who today comprise of a major population in the city. Coliving in Marathahalli is becoming popular too for many reasons we would be elaborating on in this blog post. 
We would surely be discussing why Coliving in Marathahalli is simply awesome but let's first talk about Bangalore as a whole and why Marathahalli is a popular residential locality here. As most of us know, Bangalore is known as the 'Silicon Valley of India' with the corporate offices of Multinational Companies and numerous IT and Business Park.
When compared to other major cities of India, Bangalore stands its might. The city is an IT hub and adored by the millennial generation who come here to pursue their dreams and make a career. Talking about Marathahalli, it is sometimes popularly referred to as the 'Gateway to Bangalore' because of affordable living, easy access to other major areas in the city, and a marketplace that offers all basic amenities in the area. 
The locality 'Marathahalli' gets its name from the famous Hindustan Aeronautics Limited (HAL) which is just nearby. Surprised about how Marathahalli derives its name from a nearby locality? Well, don't be as it is named after a famous fighter aircraft called 'Marut' developed by HAL during the 1960s. Today this area bridges two important two major destinations of Bangalore namely Kundalahalli and HAL Airport Road, thus becoming the first choice of millennials to reside in Bangalore. 
And, residing in Bangalore can bring challenges to all millennials. First of all, you will be faced with the dilemma of whether to stay in a PG or an apartment. Then, depending on the budget you would easily choose between the two. Secondly, you will face the challenge of a good location which wouldn't fit your budget. The best solution will then be to think of Coliving in Marathahalli. 
Not only affordability but there are numerous other reasons why Coliving in Marathahalli is the best choice for millennials. Let's discuss a few of them down below.
Also, Read: Best Cafes In Bangalore You Must Visit Post COVID-19 Outbreak 
1. Location
As we discussed above, the area of Marathahalli is often called the 'Gateway to Bangalore' as it connects major areas in the city to HAL like KR Puram, Silk Board, and Whitefield via Kundalahalli. It is one of such locations which is best both ways with affordability and availability if necessary amenities like shopping malls, restaurants, and much more, we would be elaborating on down below. Thus, Coliving in Marathahalli automatically becomes the best for all millennials.
2. Availability of Necessary Amenities 
Marathahalli has a dedicated marketplace that offers cheap access to all major amenities to the millennials living here. You can easily shop for basic amenities here like bedding, clothes, grocery items, and much more at a very reasonable price when compared to other costly areas like Koramangala and HSR layout. 
What else does a millennial need more than an easy availability of all major amenities at affordable prices? Thus, this makes Coliving in Marathahalli the best for them. 
Book Now – Pg In Whitefield
3. Affordable Living
The first question that comes to mind when talking about staying in Bangalore is a place to live at an affordable price. But when you are coliving in Marathahalli, you can easily get away from all the worries as this area is full of coliving facilities, PGs, and shared spaces which you can easily afford living in and based on the amenities offered you can either look for a well-furnished or a semi-furnished place to stay.
Thus, Coliving in Marathahalli automatically becomes very reasonable for all youngsters who are looking out for an affordable place to nest in. 
4. Restaurants and Cafes
Ask a millennial about Coliving in Marathahalli. He/She would surely say it is the best over there as this place is a pool of affordable restaurants, eateries, and cafes. The mornings here start with a cheap cup of tea or coffee available at nearby cafes and street stalls. 
Marathahalli even caters to the need of people wanting to spend some time with family and friends at an affordable price in the nearby restaurants and food chains like Plato's Restaurant, Jalsa, Absolute Barbecue, Udupi Park, etc. 
5. Easy Connectivity Option: 
Coliving in Marathahalli also offers you easy connectivity to all major places in the city. Most of the BMTC buses either terminate or start here and give you an easy commutation to all major parts of the city like Indiranagar, KR Puram, HSR Layout, Whitefield, Kadugodi, and many others. Even the Kempegowda International Airport and the Majestic Railway Station can be easily accessed using the buses. 
6. Entertainment, Your Way:
Did you know that coliving in Marathahalli can also be a lot of fun with numerous ways you can entertain yourself? Well, first of all, Marathalli is an area that is surrounded by restaurants, bars, and eateries. Like we discussed above, it has numerous affordable restaurants where you can enjoy yourself with your friends and family.
Secondly, there are numerous malls and multiplexes nearby like the Brookefield Mall, KLM Mall, Innovative Multiplex, PVR, and many other popular spots that allow you to shop with friends and family and entertain yourself without any worry, thus making coliving in Marathahalli awesome for you.
7. Presence of Colive
Colive is a major player in the Coliving Industry. We have our presence in all major areas of Bangalore like Whitefield, AECS Layout, Kundalahalli, ITPL, Marathahalli, KR Puram, Silk Board, and many other places. 
Book Now – PG In Gachibowli
We at Colive, not only help millennials get rental facilities at affordable rates but also have premium amenities, giving them a chance to build their community of like-minded people. While many worry about a safer stay in the ongoing crisis, Colive continues to provide them with a hassle-free stay with top-notch safety near IT parks and top corporate offices.
Coliving in Marathahalli can be the best experience for you in our properties like 
Colive Centre Point is one of our premium properties located in Marathahalli. This property has 2BHK and studio rooms with a kitchen facility and is available in single, double, and triple sharing. It is located near Thalassery Restaurant in Marathahalli on the Outer Ring Road. 
The property offers easy access to all major locations in Bangalore along with the Kempegowda International Airport and Majestic Bus Stop via the BMTC Bus Service. Entertainment for you comes along with nearby malls like Ezone Club and KLM mall to shop and hang out with your friends and fellow colivers. Moreover, it caters to the needs of the millennials the best as it is located very close to major tech parks in the city like RMZ Ecospace and Cessna Business Park.
Want to know more about Colive Centre Point? Click here. 
Thus, because of affordable living, easy access to other major areas in the city, and a marketplace that offers all basic amenities in the area, Coliving in Marathahalli is truly best for all millennials and working professionals in a city like Bangalore.
In the ongoing crisis, while many think about a safe and hygienic space to live in, Colive is becoming a haven for the millennials. While all working professionals these days have been instructed to work from home, Colive is helping them with a high-speed internet 24×7 and coworking spaces to let them have a stress-free work from home and bide their time in their facilities during the phase of the ongoing crisis. Visit the website of Colive to know more!