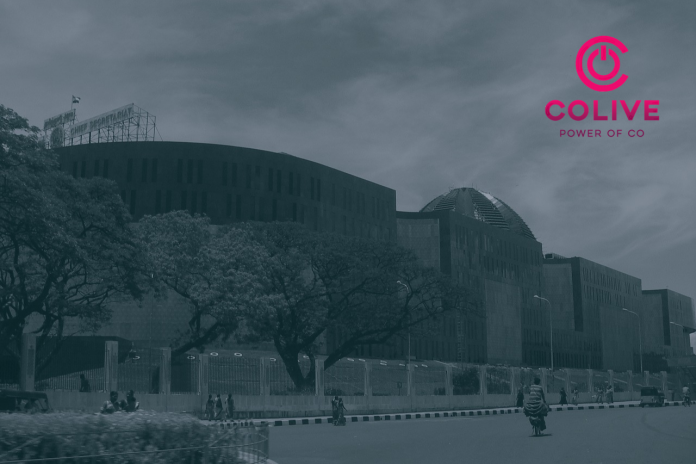 Since the 90s the trend of millennials moving to cities like Bangalore and Chennai has gone up drastically and especially millennials and students move there to pursue their careers, goals and even some job locations demand them to move to the city. But did you know that Coliving in Chennai can be the best option for them? 
Chennai — the city once known for its might with beautiful temples, rich cultural and historical heritage is the home to numerous IT companies and top corporate firms since the 1990s. This is the very reason why millennials like to prefer this city as their ideal place to stay. The biggest issue is of finding the cheapest places to live in Chennai. 
Much-like Bangalore, Hyderabad, and Pune, even Chennai has become a major IT hub with numerous tech companies. Much-like Bangalore, people from all the corners of the country and even abroad have been hopping in for professional opportunities to this city for a long time. But where will you find the cheapest places to live in Chennai? Let's discuss the challenges below. 
Shifting to Chennai to pursue your goals and dreams might be the things you might be looking forward to. But there are many challenges which you will come across once you pack your luggage and decide to move to another city. 
The first challenge will be finding a suitable place to live with a good marketplace and options of commutation to reach your workplace on time. Secondly, you will face the challenge of finding an affordable home, which in case you want to live closer to your workplace, will be difficult. What will be the ultimate solution for you then? 
The ultimate solution here is coliving in Chennai which not only provides affordability but also has other advantages like luxurious living. Still not convinced? Here are 7 reasons why coliving in Chennai is the best choice for millennials. 
Why Coliving in Chennai is Feasible? 
Affordability
Talking about affordable living, only the concept of coliving can ensure a budget living to millennials. While due to a large number of corporate offices and IT companies, the cost of living at a prime location can sometimes be too expensive for most, only Coliving in Chennai can bring in affordable living. 
Moreover, the biggest issue of staying outside is high expenses, when your coliving in Chennai, you automatically save a ton of money which you can later utilize in planning a long-awaited trip with your friends and family. 
2. Luxury 
While you can find numerous rental spaces in and around Chennai in localities like Guindy, Velachery, Alandur, Pallikaranai, and Perumbakkam, how many of them can promise you a luxurious living? Some PGs or Hostels in Chennai may provide you with an affordable living but have you thought of a space where both affordability and luxury align perfectly?
Then, surely Coliving in Chennai is the best option for you to live a luxurious life at an affordable rate. Coliving in Chennai can provide you with not only basic amenities but will even bring in the crafts of luxury like stylish and elegant rooms, modern interiors, and multifunctional furniture. 
3. Smart Living
There are several cheap rental spaces available in Chennai but how many of them can promote a smarter living. This surely comes when you are coliving in Chennai alongside modern facilities, multipurpose furniture, smart L&B vending machines, and smart locks. 
These smart facilities surely can't come to all rental spaces even when you are paying your landlords a lot of money. But by coliving in Chennai, you can avail of these smart home facilities at an affordable price. 
4. Secure Living
Security is a big issue in big cities like Chennai, Hyderabad, and Bangalore. Even when you are staying inside your home, security is something that you always worry about. Though there are many rental facilities in Chennai, only a few of them provide you with a secure living. 
But Coliving in Chennai seems to be the best option for all millennials in such a scenario with tech-enabled lock systems and 24×7 CCTV surveillance. 
5. Safe Haven in Times like COVID-19
COVID-19 is a pandemic that has affected all the millennials around in cities like Bangalore, Hyderabad, and Chennai. Our lifestyles have changed manifold and now being safe and secure is of paramount importance. With so many cases of Coronavirus around, the popular search term of 'cheap homes' has now been replaced by 'clean homes'. This is where concepts like Coliving in Chennai come into play as this can prove to be the safe havens of millennials in times like the pandemic.
And, there were even reports of landlords asking their tenants to vacate their facilities in recent times of COVID-19. Such a situation can surely be avoided while coliving in Chennai.
6. Location and Easy Commutation
Looking for an affordable home with all facilities can be hard especially in cities like Chennai. Where you can find affordable homes, you might find it hard to commute to your workplace, and living near your office might fall hard on your budget. 
The concept of Coliving is all about providing easy and affordable housing solutions to the millennials. Not only do these provide them with a luxurious living but these are also located near major IT and business parks in the city, thus providing the millennials with an easy commutation facility. Thus, only Coliving in Chennai is the best option for millennials. 
7. The Presence of Colive
Colive is a major player in the Coliving Industry. We have our presence in Chennai across major locations like Porur, DLF IT Park, Kattupakkam, Manapakkam, OMR, TIDEL Park, Perungudi, Velachery, Vadapalani, KK Nagar, and Forum Vijaya Mall. 
We at Colive, not only help millennials get rental facilities at affordable rates but also have premium amenities, giving them a chance to build their community of like-minded people. While many worry about a safer stay in the ongoing crisis, Colive continues to provide them with a hassle-free stay with top-notch safety near IT parks and top corporate offices.
Coliving in Chennai can be better with Colive with properties like Colive Golden Square, Colive Alaka Palazzo, Central Park, Primex Verterra, and Radisson.  
Colive Golden Square, one of our prime properties in the city is the best choice for Coliving in Chennai for millennials. This property is a 13-floored building with spacious, 3 BHK flats on every floor. It has a stylish staging with all modern amenities, modern designer furniture, a lift, and a tech-enabled lock system for your security.
The property is located near Inner Ring Road, Velachery, and is very close to major IT Parks and Tech hubs in the city like the Tidal Park, Ascendas IT Park, Ramanujan IT Park, and SP Infocity, making it ideal for working professionals. Commutation too becomes easy as this property is located just 800 meters from Velachery Railway station and the Vijayanagar Bus Stand is 1.5 km away. 
All millennials need a break on the weekends to enjoy with friends and family for which Colive Golden Square is ideal as it is located too close from the Grand Mall and the Esthell Paragon Mall. You can enjoy, dine out, and do some shopping by staying here. With all these facilities, Coliving in Chennai becomes truly fun at Colive Golden Square!
Want to know more about Colive Golden Square? Click here. 
In the ongoing crisis, while many think about a safe and hygienic space to live in, Colive is becoming a haven for the millennials. While all working professionals these days have been instructed to work from home, Colive is helping them with a high-speed internet 24×7 and coworking spaces to let them have a stress-free work from home and bide their time in their facilities during the phase of the ongoing crisis. Visit the website of Colive to know more!