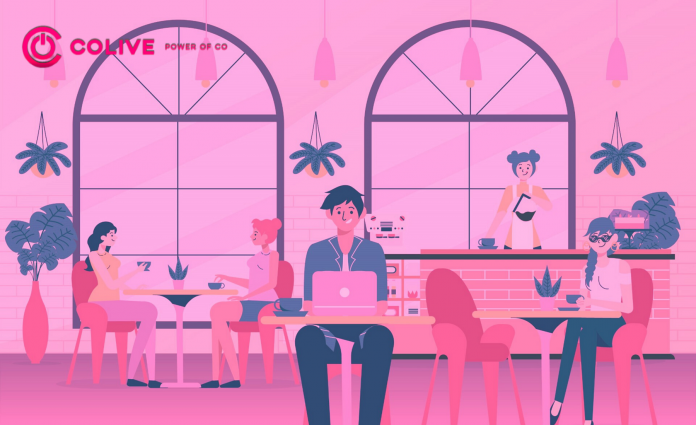 Bangalore is known as the 'Silicon Valley' of India as it is home to big IT and multinational companies. It can be called a city of dreams much-like the metropolitan cities of Mumbai and Delhi. Foodies and tourists find it interesting too, with a variety of restaurants, cafes, bookstores and many other places to visit scattered around the city. Today we will talk about the best cafes in Bangalore that you need to know about.
First time in the city? There are many interesting things you need to know about Bangalore. First a glorious history with numerous ancient and medieval kings. Though the city never served as the capital city for many kingdoms like the Chola Dynasty in ancient times and the Vijayanagara Empire of medieval South India, yet it always remained a crucial part. Today the city is an IT hub and adored by the millennial generation who come here in order to pursue their dreams and make a career. But when compared to other metropolitan cities of India, Bangalore stands its might. The weather here is awesome. You can absolutely beat the heat of other busy and overpopulated cities of India. Even in the hottest days of Summer in May and June, the weather remains soothing to all. Secondly, it also can be used as a base to explore other major tourist attractions nearby. There are many of them in close vicinity of Bangalore including Mysore, Chikmagalur, Gokarna, Hampi, and more. But, there also are many things to do here as well especially visiting the cafes in Bangalore, which add to the awesomeness of the city. 
Recently the lockdown has been extended till May 31st 2020. While most of us are bored staying at home, we must also look forward to the day when lives will return to normalcy. Though staying at home is the only option to keep us safe during the ongoing crisis with most restaurants and cafes in Bangalore closed temporarily, we can only make a plan to visit them once the lockdown ends. Here are 10 best cafes in Bangalore you must definitely visit to let go of the lockdown stress and cravings for good food and ambient dining. 
Book Now – Pg In Bellandur
Rasta Cafe, Mysore Road
Planning for a trip with your friends during a long weekend post the lockdown? Why not visit Rasta Cafe situated near Mysore Road. You will enjoy a variety of food items you had been craving with your friends at this cafe cum restaurant. Being one of the most adored cafes in Bangalore, the place often organizes gigs and fun events calling in singers and performers so that you enjoy your food along with entertainment. 
You must definitely visit this amazing place situated on the Bangalore-Mysore Highway and make your weekends fun with your friends and family.
Cafe Down The Alley, Banashankari
Cafe Down The Alley is a comic-themed cafe in Bangalore situated in Banashankari. This is one of the one of a kind cafes in Bangalore which entirely comic book-themed ranging from the staging to the food items and coffees served here. All comic book nerds love this place as it gives them the feel of the world of their favourite comic book characters like Batman, Spiderman, Iron Man, the Hulk and many others to count. Various items served in this cafe are named after superheroes like the Flash Fries, Supergirl Strawberry Smoothie, Hulk's very own burger, and many others.
If you too are a comic book lover and want the same fictional world to become a reality for you, you should definitely visit this cafe with your friends. It is easily accessible from most parts of Bangalore and you can easily commute to the place using a bus or a cab.
Om Made Cafe, Koramangala
Established in 2007, Om Made Cafe is one of the best cafes in Bangalore for couples. It is a beautiful rooftop cafe cum restaurant situated in the ambience of Koramangala —  one of the most preferred residential areas of Bangalore by the millennial generation. With a perfect rooftop ambient dining facility, it is perfect for couples to enjoy their dinner or date eating from a wide variety of food items available here. 
Planning for some nice moments to spend with your loved one post the lockdown? Then Om Made Cafe of Koramangala is one of best cafes in Bangalore, made just for you! 
Dialogues Cafe, Koramangala
Is your life filled with up a lot of hustle and bustle around you? Then you should definitely take out some time to visit Dialogues Cafe situated in the ambience of Koramangala. You will absolutely love the quietness of the place and the peace that the air around will bring once you visit this terrace cafe. Not only food, but also you can sit down here and work on your laptop especially if you are a freelancer and even read books. This is one of the cafes in Bangalore of its kinds that often organizes fun activities every now and then like poetry, modern art, pottery, etc. in which you can take part based on your interest. 
You should definitely consider visiting Dialogues Cafe in Koramangala once the phase of lockdown ends to find some spare time and relax your mind and even join a fun activity.
Zoey's, Sarjapur Road
A beautiful cafe located on Sarjapur Road, Zoey's is one of a kind cafe which is known for its great food and ambience. It was opened by a foodie named Farheen in 2017 who wanted to name her daughter the same and now often refers to this cafe in Bangalore her daughter. You can enjoy a number of food items like waffles, pasta, burgers, etc. here along with cold coffees and juices. 
If you couldn't find the time to visit this place yet while staying in the city? Post lockdown is the perfect time for you to explore this amazing place and list it among the best cafes in Bangalore.
Book Now – Pg In Bangalore
The Rogue Elephant, Basavanaguri
Situated in Basavanaguri, The Rogue Elephant is one of the best restaurants/cafes in Bangalore to dine. It is an open-air casual dining destination which serves continental cuisines like Italian and Mediterranean dishes you would have never had a chance to satiate your tastebuds with. It is the best place to spend quality time with friends and family during the weekends for you if you are planning to dine after the lockdown ends. 
Cafe Cerrise, Ulsoor
Situated near the famous Ulsoor Lake of Bangalore, Cafe Cerrise is known for its ambience, homestyle cuisines and a wide variety of beverages like the famous Vietnamese Cold Coffee and Hibiscus Fizz only a few people know about. 
If you are looking for a cafe that serves a mix of homestyle and continental food, Cafe Cerrise is one of the best cafes in Bangalore to pay a visit!  
Champaca, Vasanth Nagar
Named after the golden champak or Champa flower, Champaca Bookstore, Library and Cafe is every bibliophile's dream in Bangalore. One of the best bookstores in Bangalore, Champaca is located near Edward Road, Queens Road and we call it the best because it is a bookstore cum a cafe. This necessarily means that you can spend your spare time at the place reading the books of your choice and enjoying cuisines along with a cup of coffee. This is one of the best bookstores cum cafes in Bangalore. 
Read a large variety of books across different genres and enjoy the feel of a library as well as a cafe at Champaca in Vasanth Nagar. It is easily accessible as it is located near the Cubbon Park Metro Station.
Lazy Suzy, Indiranagar
Located among the many restaurants of Indiranagar's 80 Feet road, Lazy Suzy is one of such cafes in Bangalore which fades them all out. The cafe is one of such cafes in the city which allows you to spend hours sitting in ambience and enjoying your food with your friends or even working for long hours on your laptop. Various cuisines loved by foodies here include the famous Deli Sandwich, Chicken Quiche, Baked Yogurt and many others to satiate your tastebuds with. 
You should definitely consider visiting this cafe in Indiranagar post the lockdown! 
Banoffee Cafe, HSR Layout
Looking out for a healthy and continental breakfast? You should definitely consider visiting Banoffee Cafe well placed in the famous HSR Layout. This is the perfect place to head to if you want a healthy and tasty breakfast to start your day with. You should try each and every item listed on the menu once but the famous Banoffee Pancake often considered a desert, but truly a perfect breakfast can't be missed out on. 
You should definitely consider visiting this awesome cafe in HSR Layout to have a healthy and tasty continental breakfast at least once, post the lockdown!
The ongoing crisis of Coronavirus and the lockdown has left the people around us in panic, changing their lifestyle manifold. Where once, dining out with friends was considered a great gig for the weekends, now we are left with no other option rather than staying at home and cooking our own food. But what better way to get the wheels back on the track once the lockdown ends by visiting one of these 10 awesome cafes in Bangalore?
In the wake of COVID-19, where most PGs and apartments are asking employees to vacate their rooms for safety, Colive still cares for its residents. We have taken a number of steps to maintain hygiene without compromising the services offered at our facilities located near prime tech and business parks around Bengaluru, Hyderabad, and Chennai. We always care about the security and safety of our residents. Visit the website of Colive to know more!