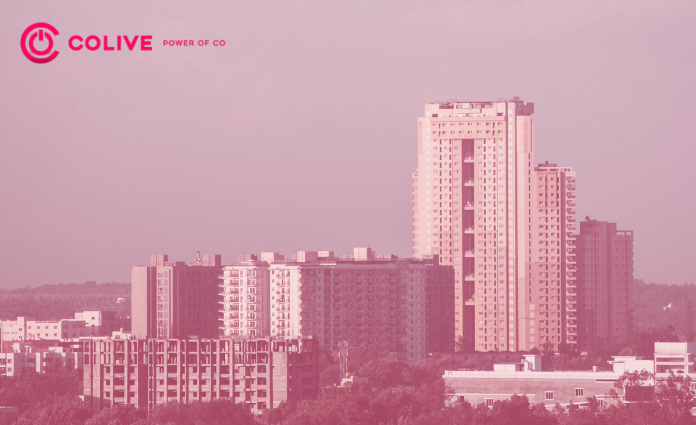 Bangalore is a city of dreams much-like the metropolitan cities of Mumbai and Delhi. It is known as the 'Silicon Valley of India' with the corporate offices of Multinational Companies and numerous IT and Business Park. People from all over the nation come here in search of opportunities and achieve their dreams and aspirations. Yet moving to any city outside your home, you would surely want to find an affordable place to stay. Talking about the IT Hub of India, there are many cheapest places to live in Bangalore.

When compared to other major cities of India, Bangalore stands its might. It has a glorious history with numerous ancient and medieval kings. Though the city never served as the capital city for many kingdoms like the Chola Dynasty in ancient times and the Vijayanagara Empire of medieval South India, yet it always remained a crucial part. Today the city is an IT hub and adored by the millennial generation who come here in order to pursue their dreams and make a career. 
The weather of Bangalore is awesome which means that by staying here you can absolutely beat the heat of other busy and overpopulated cities of India. Even in the hottest days of Summer in May and June, the weather remains soothing to all. Secondly, apart from being a center for all major startups, it also can be used as a base to explore other major tourist attractions nearby. There are many of them in close vicinity of Bangalore including Mysore, Chikmagalur, Gokarna, Hampi, and more. But what about staying here as a resident especially if you are first-timer? Which locations which serve you the best? Where will you find the cheapest places to live? 
We will surely answer these questions in a while but let's first talk about the challenges newcomers have to face in a city like Bengaluru. First of all, you will be faced with the dilemma of whether to stay in a PG or an apartment. Then, obviously depending on the budget you would easily choose between the two. Secondly, you will face the challenge of a good location which would fit your budget. But the fact that the rental homes situated near prime locations and in the vicinity of IT parks and corporate offices will be costlier to you —  can't just be ignored! So, where are the cheapest places to live in Bangalore located? Let's find out. 
Also, Read: Best Cafes In Bangalore You Must Visit Post Lockdown
Marathahalli 
The area of Marathahalli is undoubtedly one of the cheapest places to live in Bangalore. This area is often called the 'Gateway to Bangalore' because of affordable living, easy access to other major areas in the city, and a marketplace that offers all basic amenities in the area. First of all, talking about cheap living in the area, there are a number of houses, PGs and shared spaces which you can easily afford living in and based on the amenities offered you can either look for a well-furnished or a semi-furnished place to stay. Marathahalli also offers easy connectivity to all major places in the city like the Kempegowda International Airport, Majestic Railway Station, and many more. Moreover, the place is filled with a number of shops and restaurants to dine in and shop around with friends and family. 
Check: PG's in Marathahalli
Kundalahalli
Kundalahalli or as many refer to it as Kundanahalli is an eastern suburb of Bangalore which connects the Kundalahalli area and HAL Airport Road through Marathahalli. It is a true place where millennials reside and love to wander around with a number of shops, restaurants, and grocers nearby. Since the place is too near to Whitefield, many prefer to live in and around Kundalahalli and the adjacent Brookefield. The obvious reason behind it is that it is one of the cheapest places to live in Bangalore. The place is filled with a number of rental apartments, PGs, and shared spaces to reside in.  
Indiranagar
Indiranagar is considered a heaven for people who love to live in the ambiance of malls, pubs, and restaurants. Though not one of the cheapest places to live in Bangalore, the adjacent areas to Indiranagar like Kodihalli, Thippasandra, Jeevan Bhima Nagar, and others can give you an affordable stay. But people consider themselves lucky if they live close to this locality of Bangalore as this is the perfect place for millennials to spend their time with friends, family, and loved ones around the pubs, bars, and restaurants to dine in. 
Check: PG's in Indiranagar
Ulsoor
Ulsoor offers reasonable accommodation and easy connectivity to several places in and around Bangalore. The place is a heaven for millennials looking out for a cheap and affordable stay. The place is also a popular tourist attraction in the city because of the famous Ulsoor Lake which is loved by people in the city to spend their weekends with kids and family. Ulsoor also has many popular temples in the city and hence it is one of the cheapest places to live in Bangalore.
Basavanagudi
Located in South Bangalore, Basavanagudi yet another of the cheapest places to live in Bangalore which is a residential and commercial locality. The place is not only home to the cheapest places to live in Bangalore but also a number of old temples like the famous Dodda Basavana Gudi or the Nandi Temple from which the locality derives its name from. The place is also filled with institutions, corporate offices, and nearby marketplaces to shop from. You should definitely consider this place to reside in if you are looking for an affordable home in Bangalore.
HSR Layout
HSR Layout or Hosur Sarjapur Road layout is a popular suburb lying in the South-East Bangalore. Developed by Bangalore Development Authority in 1985, HSR Layout is now considered as one of the most preferred areas to reside in by millennials as it is located in close proximity to many IT parks and corporate offices. Though you can't truly call this place one of the cheapest places to live in Bangalore, the adjacent areas like BTM Layout and Madiwala can offer you a cheap stay. But living in close proximity to HSR Layout in itself is great as the place has a number of shopping malls, restaurants, and corporate offices of many startups and companies. 
Check: PG's in HSR Layout
Kadugodi
Kadugodi is one of the cheapest places to live in Bangalore and is preferred by many corporate employees as it is quite close to Whitefield — heaven for IT companies in the city. The place also has a number of schools, corporate offices, shopping malls, multiplexes and hospitals nearby —  all you need to suit yourself. Due to being well-placed in an elevated location, the area experiences a mild climate throughout the year and is hence loved by all in the city.
Jayanagar
Subdivided into seven wards, Jayanagar is a residential and commercial area of Bangalore, surrounded by many adjacent places like Basavangudi, Banashankari 2nd Stage, and JP Nagar. It is one of the cheapest places to live in Bangalore preferred by millennials and students alike with the presence of many colleges of the city here like the National College, Vijaya College, and BES College. Back in 2010, DNA Bangalore named it as one of the most liveable areas in the city as it still maintains its old charm. 
Check: PG's in Jayanagar
Kammanahalli
Located in North-East part of the city, Kammanahalli along with the adjacent areas is one of the cheapest places to live in Bangalore. The place also portrays the picture of multiculturalism in the city with a number of South Americans, Europeans, Iranians, Russians, Nigerians, and many other people from various parts of the world living together along with the locals. With a number of shopping malls, restaurants, international brand chains, and educational institutions, Kammanahalli has witnessed a spike in the real estate value, but still remains a favorite residential area of Bangalore.
Koramangala
Koramangala is one of the most vibrant areas in Bangalore and affordable at the same time. It is filled with the ambiance of shopping malls, multiplexes, restaurants, cafes and other places to spend with your friends and family. Since the 1990s it has developed into a commercial hub due to its location between Electronic City and Bangalore. Moreover, since it is in close proximity to Electronic City you can definitely save the commuting expenses by staying here. 
Bangalore —  the capital city of Karnataka is truly the first choice of millennials to reside in. The Silicon Valley not only serves as the IT hub of India but also as a major attraction of the youth population who not only love to travel in and around the place but also love to reside in the city to achieve their goals and aspirations. So, ranging from Koramangala to Marathahalli and Kundalahalli to Indiranagar, the above were the cheapest places to stay in Bangalore. Where would you love to reside in?
New in Bangalore and looking for a clean, hygienic and well-maintained place to reside in at an affordable price? Enjoy a comfortable stay at Colive which has taken a number of steps to keep its residents safe in the ongoing health crisis, without compromising the services offered at its facilities located near prime tech and business parks around Bengaluru, Hyderabad, and Chennai. At Colive, we always care about the security and safety of our residents. Visit the website of Colive to know more!