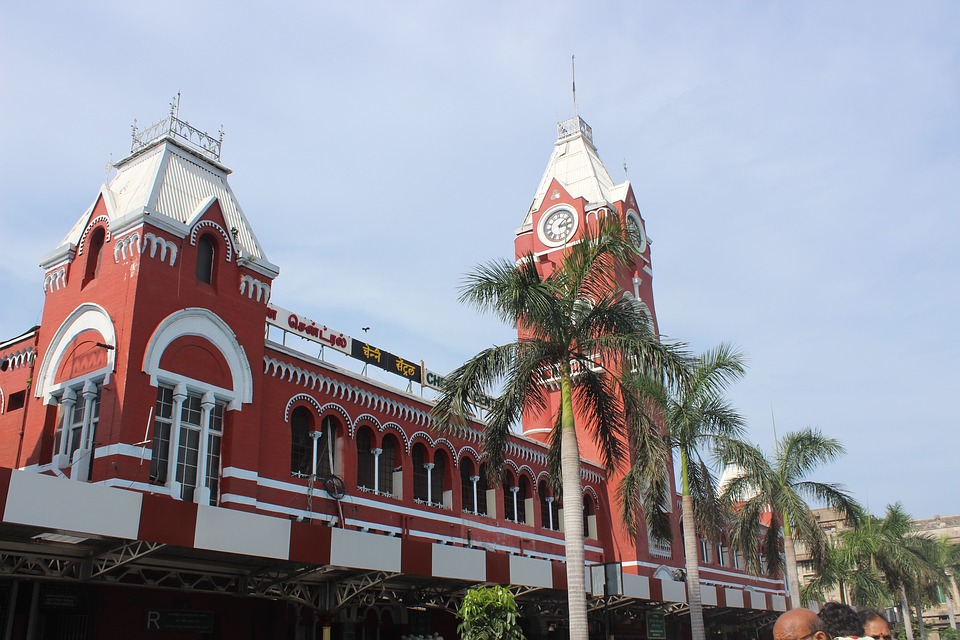 Hyped to be the cultural hub of South India, moving to Chennai city could be an overwhelming feeling for few and unnerving for others. For newbies, the thought process to living in this city begins from notions like – Traditional, Old-Fashioned, Language Problems, Hot and Humid weather, idlis, dosas and much more…. But once you spend a few days in the city you would surely lap yourself up in the mild rhythm and find it one of the best places to live in the country.
The IT industry has entered Chennai in recent years and, like all the other cities in the country, Chennai too has witnessed a dramatic increase in the number of migrant population as jobseeker's land in from all over the country.
This blog post is a tour for all you newbies planning to move to Chennai city. Be ready to explore the local food, entertainment options, cost of living, best places to live in Chennai and much more.
Debunked! Food, Language, Entertainment, Cost Of Living, And Best Place To Live In Chennai
1. Food – Chennai Isn't Only About The Idlis & Dosas
Yes! It does serve up the crispiest dosas, light-vadas, fluffiest idlis, and of course the most fragrant sambar. But that isn't all, Chennai has much more to offer to all the hungry newbies in town.
Head to Mylapore and try Amudha's spicy bajjis. Go to Sowcarpet precisely Mint Street, and munch on the famous vada pavs at Bhavin Mehta; also head to Kakada Ramprasad to try some lip-smacking Gujarati chaats, sweets, and other savouries, don't forget their fafda.
Right next to Ramprasad is Anmol Lassi, that serves up huge glasses of chilled lassi, nothing is more satisfying than this glass of bliss. Get off that idly, vada, rasam, rice and sambhar notion, Chennai has something for everyone.
2. Get A Hang Of The Language
Ok, this is not something to get scared off. It's always a great idea to know the local language as people predominantly speak Tamil here. But again, Chennai's cosmos diversity also means that you can still get along with other languages.
Areas like George Town and Sowcarpet, have heavy North Indian population and these have contributed to the widespread use of Hindi and English. According to statistics from the 2011 Census, Telugu is also a widely spoken language in Chennai.
3. Don't Worry About Your Safety
Chennai is relatively safe as compared to other major cities in India, the city was ranked the safest city to live in India among Hyderabad, Bengaluru, Mumbai, and Delhi. In fact, when compared to other metros, Police corruption is also seen very less in Chennai and inhabitants abide laws dedicatedly.
Read: The 3 Dark 'Ds' Of Independent Rental Properties – Deposit, Deduction, And Dispute
4. Get Ready For Traffic Woes
While living in Chennai wouldn't hold any other substantial risks —traffic will surely distress you out. Be extra cautious when crossing a road, and also when you are driving as Chennai traffic is truly chaotic. Risky behaviours on the road can be a common scene.
5. Public Transport
As an expat in the city, public transport is one practical issue you are bound to encounter. Getting a bus ride is quite an experience. Well, bus rides are comparatively cheap here, from locals to air-conditioned buses or luxurious express buses, this mode of transport caters to nearly 5 million commuters on a daily basis and runs on thousands of routes around Chennai.
Taxis, auto-rickshaws, and tuk-tuk are other options but barely practical for everyday use in the city.  Price bartering is another challenge, few drivers will try to charge excessively high prices so be careful.
As the head office of the Southern Railway, Chennai has 2 main rail terminals which are well connected to nationwide hubs across India, and to smaller townships in the south of the country. Chennai International Airport has both an international and domestic terminal. Metro rail is active is few areas as of now, well, construction to connect all areas with metros is also happening in full swing.
6. Entertainment –Night Life, Parties & The Beaches
Chennai is a conservative city – this is one of the biggest muddles. Well, being culturally rich doesn't mean the entire population prefers to spend their leisure time watching Bharatanatyam. Chennai has few of the coolest drinking holes and the night-life is amazing with countless activities going on at various pubs!
You can spend entire evenings pub hopping in the city. Illusions, The Velveteen Rabbit, 10 Downing Street, Big Bang Theory, Moon and Six Pence are few of the most popular idiosyncratic pub names for you to explore. Apart from pubs, there are plenty of rooftop restaurants that offer great food and awesome views.
Another most eminent and enjoyable aspect of living in Chennai is the scenery, precisely its beaches, I am talking about the Marina Beach and Elliot's Beach. When it comes to entertainment, I feel it's more about the sun, sand and the Sunday morning market by these beautiful beaches.
7. Cost Of Living
Chennai has a cost of living index of 25.48 which is 6.96% lower than in Bangalore. Simply put, it means a single person monthly costs could come around 22,000 rupees excluding rent. This cost would coarsely include, Groceries, Utilities, Maid, Gas, Cable, TV and similar expenses… On top of this, if a person has to pay additional rent, it becomes a definite expense affair, isn't it?
Well, this is exactly where CoLiving makes a lot of sense. CoLive offers a lifestyle that combines personal spaces with a vibrant community living! These modern homes are fashionably furnished & fully managed and built on the premise of safety & security.
Bedroom, bathroom, living, kitchen, amenities, and entertainment are all part of one all-inclusive bill (rent + maintenance) that you pay each month. Facilities like housekeeping, electricity, high-speed wifi internet, security, gas, cable are all taken care of. And Yes! There are no hidden charges.
To Know More Visit – www.colive.com
8. Best Place To Live In Chennai
With the increasing number of IT Parks in the city, Chennai has expanded its boundaries. Today, there are numerous suburbs and neighbourhoods to choose from which equally offer high standards of living. Teynampet, Adyar, Tambaram, Nungambakkam, and Anna Nagar are few of the best place to live in Chennai. Kottivakkam, Injambakkam, Mylapore, Neelankarai, Purasaiwalkam, Chetpet, Besant Nagar and Alwarpet are other equally good locations to live in.
CoLive offers residential hubs that are conveniently located near top IT Hubs. Get in touch.
Few wrong perceptions about the city and south Indians in general that make many migrants scared of moving to a city like Chennai. But, the truth is Chennai is just like any other city in India, it's wonderful, vibrant and a great place to live in. Hope we have answered most of your apprehensions. 
Read More: Newbies Guide to Living in Vellore