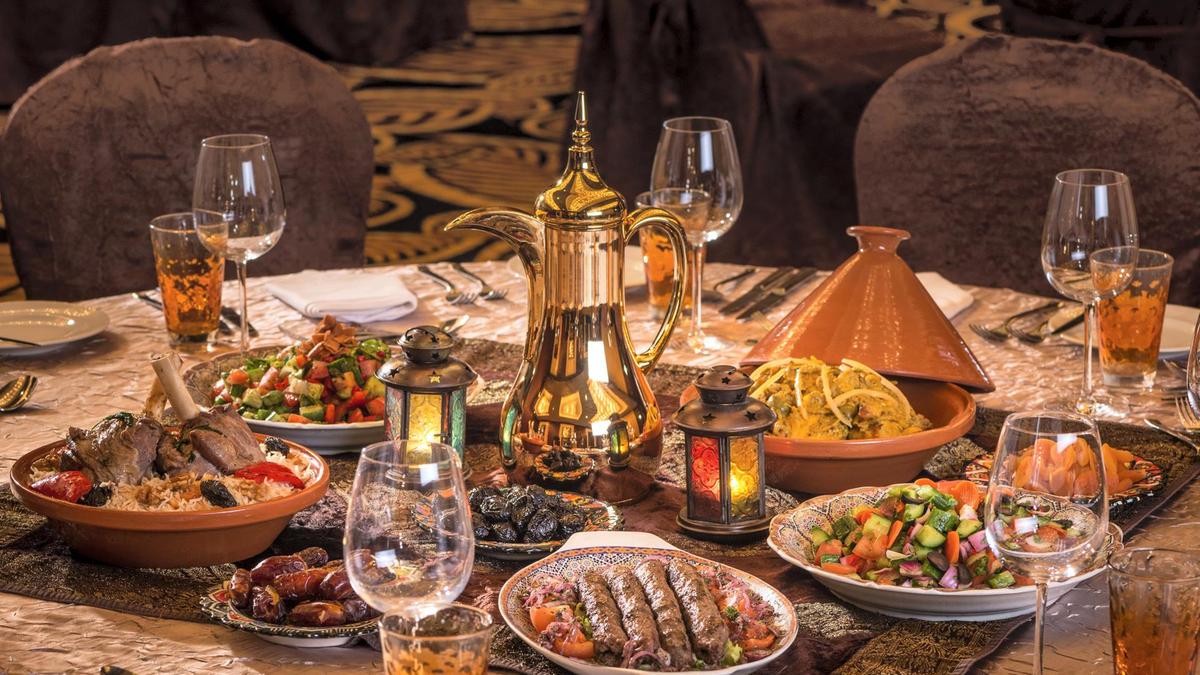 Are you celebrating Ramadan alone? Do you miss your home? If you are saying yes, then welcome to the club. We understand how dismaying staying away from home can be anyways, and when its festival time it sucks even more, isn't it? It's that time in your life when your mom is preparing sweets and several delectable delicacies, and you are probably sitting in your room, watching some boloney on Netflix.
But, does it really have to be this way? No, Ramadan is almost halfway through and celebrations in Bangalore are happening in full swing. Check out pots of haleem, aromatic Biriyanis, and sizzling kebabs.Get kicking, this time celebrate Ramadan in Bangalore at these grand food festivals.
Attend These 7 Food Festivals To Celebrate Ramadan In Bangalore
Among the innumerable food stalls which pop-up in and around Bangalore, most of the time it becomes difficult to decide where to eat and what to eat. Biryani? Kebabs? Haleem? Sizzling Sheekhs? You might surely get spoilt for choice. Trust me, these food festivals will surely kick your solitude out and make you put on a kilo or two.
1. Koramangala
Koramangala puts up a wide range of stalls serving almost everything – entrees, mains, and desserts!  Make sure you wear some loose tracks with elastic on the waist. The stalls display scrumptious delicacies like bheja fry, liver fry, seek kebabs, seared seafood! You cannot miss out on these at any cost! Do try their Pathar Ghost – it's a must-try. Hop into the Empire Street in Koramangala to witness this outstanding food mela.
2. Shivaji Nagar
Another one place that steals the iftar show is the Shivajinagar street, this makes a lot of sense as this area is dominated by the Muslim population. The celebration of Ramadan here is a tradition and is known for its amazing iftar offerings in the city. Like Kormangala, this place too displays a widespread offering almost everything. But, what tops is the Camel meat which is served only during the Ramazans.
3. Tilak Nagar
For those who fear crowd, Tilak Nagar is one perfect place. Simply, walk into the streets of Tilak Nagar, they have few numbers of stalls (around 20-25) but their Ramadan specials are astounding. Chicken kebabs, paya curry, roasted OX tongue, tangy samosas to puddings, and Pista Haleem this place has it all. Lit up with little stalls this place is known for dishing out some of the most fantastic biriyani's and kebabs in the city.
4. Mosque Road
Well, this place doesn't need any introduction, it is one of the best and major iftar food festivals in the country and has also been featured internationally as well. The only thing that you would need to note is the Mad Traffic, so the best thing would be to park away and walk! Mosque road puts up nearly 50 stalls, so try and explore them all to satisfy your Ramadan cravings. As a food lover, it is highly recommended that you don't miss out trying their mutton kheema, Haleem, fried eggs, chicken items, and most outstandingly the Brazillian beef.
5. Johnson Market
This is one place that stays crowded throughout the year, but Ramadan surely offers a special treat for each one of us. Jhonson Market is very popular for its street food, and during the Ramadan new stalls spring up with some of the most delectable kebabs, beef and mutton dishes. Like Shivajinagar, this area is also Muslim dominated. Don't miss their Seekh rolls, its something to die for.
6. Albert Bakery – Frazer Town
This is an age-old Bakery located on the busy streets of Frazer town. What makes this place special during Ramadan is their Goat brain puffs, a signature specialty that uses minced meat and that adds a special flavour to the eatery. Other must tries at this bakery are mutton samosas, their special Rooh afza and dry fruit cookies.
7. Rahamat Nagar
This one is quite similar to the Shivajinagar and Mosque Road stalls. An evening at this place would be filled with aromas of grilled meat and charcoal. This area is a treat for those who love grilled meats and yummy kebabs. Their Samosas are the yummiest, do try them without a miss. Rahamat Nagar is bound to break all your fitness and weight loss goals for the evening.
So, this was our list of the popular places to celebrate Ramadan in Bangalore. I believe that you found this read informative, interesting, and yes DELICIOUS. So, don't be a Couch Potato this Ramadan, get off the couch and explore the festivities of these places, I am sure you will come back home with a happy face.
CoLive Wishes You All A Very Happy & Prosperous Ramadan!
Read More : 5 Mundane Tasks You Will Be Outsourcing When You Live In A Colive Apartment