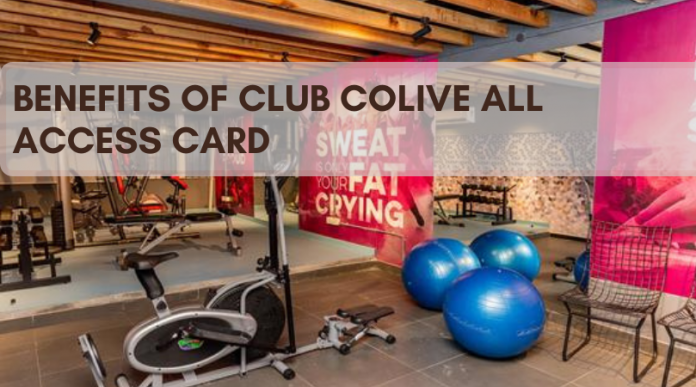 Colive, your very own residential accommodation platform has always aimed at providing the best co-living spaces loaded with all the desired features and facilities. The Club Colive all access card is just another step towards providing the Colive residents with additional benefits and bringing the community closer. This card is immensely beneficial as it provides you free access to:
Weekend parties
Co-living is not just about sharing living spaces but it is also about sharing good times together. Hence, every weekend theme based parties are organised at Club Colive hubs to bring the community together. Important Community occasions like Birthdays, Anniversaries, Home Coming Parties, Christmas, Holi, Eid, Diwali etc. are also celebrated with great enthusiasm. With Club Colive all access card; the residents get the opportunity to be a part of these fun-filled events and meet new people from diverse backgrounds.
Fitness rooms
Good news for all the fitness freaks! Get the Club Colive all access card and enjoy access to premium fitness rooms at any of the Club Colive hubs between 11 AM to 9 PM on all days. These fitness rooms are powered by state-of-the-art cardiovascular & weight-training equipment.
Coworking Spaces
The Club Colive all access card also provides you the access to shared work spaces at all Club Colive hubs between 11 AM to 9 PM on all days. So, if you are looking to escape the work from home set-up then worry not you are just a card away to have access to the Club Colive coworking spaces that offer a suite of office-like amenities without any extra cost.
Entertainment Lounge
Netflix and chill on your mind? Club Colive has your plans sorted for the prefect streaming experience. You can enjoy your favourite movies or series at the Entertainment Lounge (Private Cinema Halls & Cinema Rooms) at all Club Colive Hubs between 11 AM to 9 PM on all days. Cricket enthusiasts can also have the best experience of enjoying match in the comfort of a private audio-visual lounge.
The Club Colive all access card has so many benefits that we are sure you are going to grab yours super soon. Happy Co-living!!