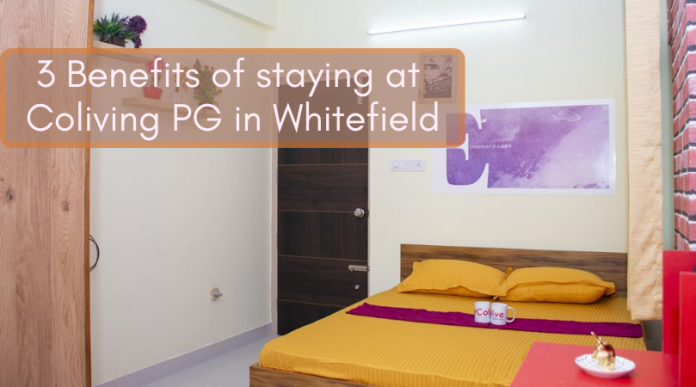 3 Benefits of Staying at Coliving PG in Whitefield
Bangalore is vast and when searching for apt Coliving space for you; the primary factor to be taken into account is the Location. Well obviously, the new city already has lots of challenges to offer so why not fix few by finding PG at a good location. Now, you must be wondering that how can a location be defined as 'Good'. So, here is the answer: Any location of the city could be the hot destination for you if it provides you comfort and connectivity. Suburban areas like Whitefield and Sarjapur have recently gained popularity due to the plethora of benefits that come along. Let's take a look at some of the benefits that having a Coliving PG in Whitefield would offer:
1. Good Connectivity
The arterial highways of Whitefield Road and Varthur Road ensure the connectivity of this location to the major hubs of the city. These roads run through the neighborhoods of Mahadevapura and Marathahalli providing seamless connectivity. Hence, making daily commuting a whole lot easier and less time consuming. And guess what, Whitefield not only has a fully-functional railway station located at the Bangalore – Chennai highway but is also very near to Bengaluru International Airport.
2. Job Opportunities
Whitefield is the location of the city where all major IT companies and industrial giants are present. So, if you are planning to move to Bangalore for good job opportunities then go for Whitefield without any second thought. The increased job opportunities have further increased the demand for coliving PG in Whitefield. With the assistance of Colive, finding a good Coliving PG in Whitefield is as easy as ordering food online. Don't believe us? Simply visit Colive app and all you need to do is select your preferred location and budget; immediately you will have a detailed list of fully furnished coliving PG in Whitefield.
3. Colive Coliving PG in Whitefield
Colive provides you ample options for Coliving PG in Whitefield. Private, shared and studio rooms are available at almost all our PG Accommodations and you can easily select the one that suits your requirement and budget. All rooms are fully managed and come with premium amenities and awesome common spaces so you can spend some leisure time with your PG mates.
Don't wait; simply book your desired Coliving PG in Whitefield. Happy Coliving!!