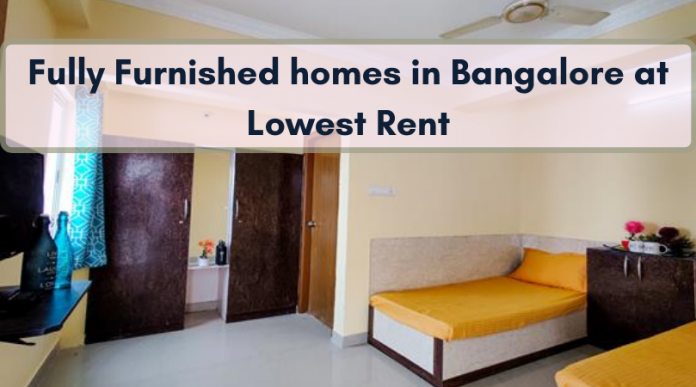 Fully furnished homes in Bangalore at lowest rent
Bangalore is the biggest IT hub in India. People from different parts of the country come here for higher education as well as work. This makes Bangalore the melting pot of many cultures, religions, and nationalities. After Mumbai and Delhi; Bangalore is the third most populous city in India with over 13 million people residing here! Now, you must be wondering that Bangalore is such a big city then the rental cost here would also be high. But it is not so if you have a fair idea about the areas where fully furnished homes are available at reasonable rental amount.  Team Colive has curated the list of areas in Bangalore where you can get good rental accommodation at lowest rent. Read on:
Malleshwaram
Malleshwaram is not just one of the well-planned localities on the list but is also very affordable for newcomers looking for rental accommodation. Here you can spot some of the best heritage cafes such as Central Tiffin Room and Veena Stores. Great connectivity with areas such as Rajajinagar, Sheshadripuram as well as Kempegowda Bus Terminus further makes this location apt for stay.
Rental accommodation cost inMalleshwaram: Rs. 7500-10,500
Social Amenities in the Proximity
Educational institutions: Malleswaram Ladies Association First Grade, Government First Grade College
Hospitals: Manipal Hospital, K. C. General Hospital
Malls: Mantri Square Mall
Parks: Malleswaram Public Park, Sankey Tank, Children Park
Sarjapur
Sarjapur is undoubtedly one of the best affordable places to live in southern part ofBangalore. The connectivity of this location with business hubs such as Whitefield and Electronic City makes it worth renting a flat here. Hang out places like multiplexes, malls, supermarkets, and fancy restaurants are also nearby!
Rental accommodation cost in Sarjapur: Rs. 8000-11,000
Social Amenities in the Proximity
Educational institutions: ALT Training College, St. Jerome's PU & Degree College.
Hospitals: Columbia Asia hospital, Swarnamukhi Hospital
Malls: Total Mall, Market Square
Parks: Iblur Park, KPCL Layout Children's Park
BTM Layout
Bommanahalli, Tavarekere, and Madiwala Layout aka BTM Layout is one of the most popular localities in South Bangalore and the credit for the popularity goes to its modern infrastructure, good connectivity and proximity to ITPL and Electronic city. Also, BTM Layout is less than 15 km away from Bengaluru City Railway Station. With a lot of coaching centersin close proximity, BTM Layout is a good option for students looking for fully furnished rental accommodation in Bangalore at lowest rent.
Rental accommodation cost in BTM Layout: Rs. 13,000-19,000
Social Amenities in the Proximity
Educational institutions: Alliance University, M.E.S College
Hospitals: Life Cycle Hospital, Gangothri Hospital
Malls: Vega City Mall, Gopalan Mall
Parks: Mico Layout Park, BTM Park
Hebbal
With many new residential projects coming up, Hebbalhas become one of the top upcoming residential areas inBangalore. Hence, you are sure to get a good rental accommodation option here within your budget.
Rental accommodation cost in Hebbal: Rs. 9,000-12,000
Social Amenities in the Proximity
Educational institutions: IIBS College, Dairy Science College, Hebbal.
Hospitals: Bangalore Baptist Hospital, Columbia Asia Hospital
Malls: Esteem Mall, City Center Mall
Parks: Hebbal Lake Park, Anand Nagar Park
Whitefield
This locality of Bangalore is buzzing with residential and commercial hubs.Top-notch connectivity, unmatched social infrastructure, variety of rental accommodation options and budget friendly rental cost is what makes this locality apt for newbies searching for a cost effective place to stay.
Rental accommodation cost in Whitefield: Rs. 8,500-10, 500
Social Amenities in the Proximity
Educational institutions: Deeksha school, MVJ Pu College
Hospitals: Sri Sathya Sai Institute of Higher Medical Sciences, Manipal Hospital
Malls: Forum Neighborhood, Park Square Mall, Phoenix Mall.
Parks: Nallurhalli Park, Inner circle Municipal Park
And we believe that this blog post turned helpful for those searching for fully furnished homes in Bangalore at affordable rental cost. Happy Coliving!