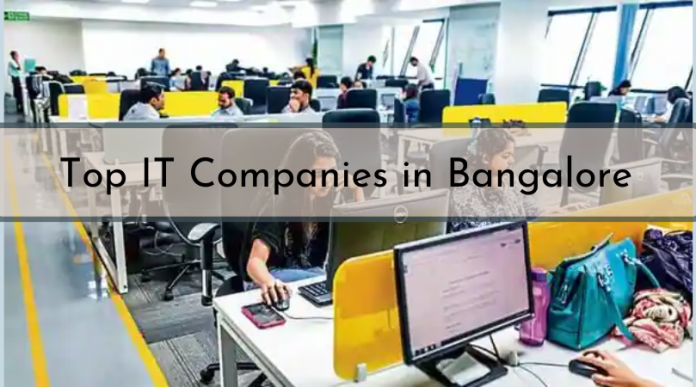 The major attraction for people coming to Bangalore in search of job opportunities is 'IT companies'. Bangalore is very well known as the Silicon Valley and IT hub of India as it houses many top companies in IT industry. If you have reached this blog post then you definitely are one of those looking to build their career in this city. Most of these IT companies are near the tech parks of the city. And when you move to a new city the next most important thing after getting job is searching a PG accommodation. But worry not as you can easily spot many Colive powered coliving PGs near tech parks for comfortable stay and hassle free commuting.
Here is the list of top 5 IT companies in Bangalore that can give a good start to your career:
Infosys
Founded in 1981, Infosys is a global leader in IT industry. The company is renowned for its work culture, ethics and values. A platform like this holds the power to open the gates of more opportunities in future.
Google
The company needs no introduction whether or not you are from IT industry. And if we talk about the charms of working at Google then let us tell you; there are many! Starting from uber cool offices, the company offers you an array of gadgets, unlimited food and employee benefits. The company has specific programmes for women to evolve their skills with the objective of opening up more opportunities for them.
Intuit
Intuit is a global technology platform that has a customer base of more than 100 million people. The culture of the company is based on 'employees first' and this very well reflects in the ways they help their workforce evolve, discover and develop their professional horizons.
Cisco
Founded in 1984, Cisco is global giant in networking for the internet. The company focuses on employee satisfaction and gives them the freedom to innovate. And that surely is something that freshers keenly look for in an organisation.
Adobe Systems
Firstly, getting into this firm is hard but once you are hired; the benefits that come along are immense and definitely worth the effort. Fantastic employee policies, good package, good food and best of all the work culture of the company attract the IT freshers towards Adobe.
Other good IT firms in Bangalore include Wipro, TCS, Accenture, Oracle, IBM, Cognizant, Capgemini, Mindtree, Dell and many more. Most of these companies are located in major tech parks of Bangalore but finding a PG isnever going to be an issue irrespective of the company that you join. Colive has many Coliving PGs near tech parks to make your accommodation and commuting comfortable. You can check out the coliving PGs near tech parks on Colive app or website. Happy Coliving!!