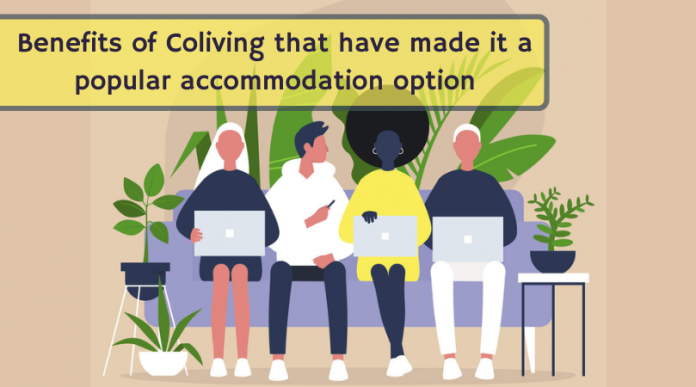 Benefits of Coliving that have made it a popular accommodation option
Coliving, also called as communal living is a growing accommodation trend. This accommodation setting allows individuals to share living space with other like-minded people and believe us; it definitely makes life easy in a new city.
The benefits of Coliving undoubtedly make your life easy in a new city. So, what are you waiting for? Start your Coliving journey and enjoy the immense benefits that come along. Happy Coliving!!
Here are the top 5 benefits of coliving:
1. Easy on pocket
Bangalore holds the reputation of being one of the most expensive cities in India. So, the cost of living in this city can drain large share of your monthly expenditures. And you obviously don't want that! Hence, go for the coliving option. This way you don't just save yourself from high monthly rental but also get access to increased amenities and features unlike any other accommodation setting.
2. Hassle free management of tasks
The millennials have neither ever done the household chores nor do they wish to do the same even when staying in PG. So, why not opt for a setting where tasks are managed by professional staff. Coliving spaces offer this convenience and hence the regular chores like cleaning, cooking and maintaining the space are all managed by dedicated team.
3. Ease of lease tenure
Who says you have to sign up for 1 year accommodation agreement? Atleast, Colive does not bind you with any such clause. We offer tenants the flexibility to sign the accommodation agreement for as long as they wish to.
4. Sense of community
Coliving community can be best described as new family and friends away from your home. To make mingling with the community members easy; social events and activities are organised regularly by the management. The Colive powered coliving spaces also offer common spaces as well as play areas to make socialising convenient.
5. Privacy
Coliving gives you access to living in shared spaces but this does not mean that you are not left with any privacy. In fact, each individual is entitled to its privacy.The coliving spaces are designed in a manner that while there is ample space to interact with community members; there is also room for your moments of tranquillity.