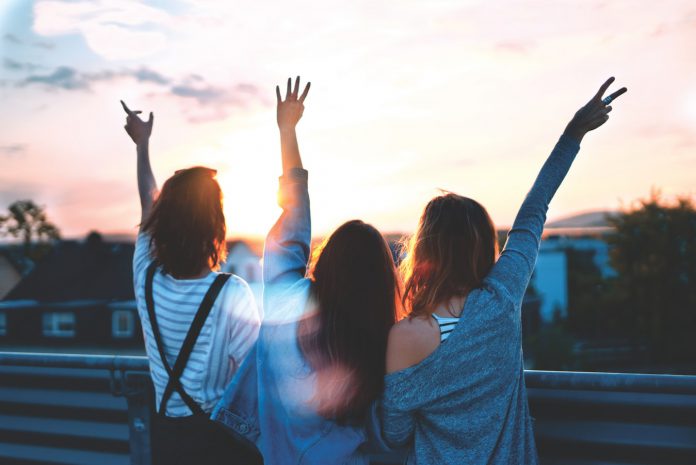 Women face numerous struggles in every walk of their life. Whether it is the decision of leading an independent life or the security issues they face while moving to a new town — the troubles are seamless. Equality being the biggest among them all, women have to fight for it when it comes to leading an independent life or finding accommodation. Since #EachForEqual is the new and trending campaign to celebrate International Women's Day in 2020, let's talk about why women should opt for a coliving space instead of a flat, hostel, or PG.
Women who form a large portion of society are the ones who have truly suffered at its hand. History is evident in the many evils women have faced in India since the beginning of time. In a male dominant society like India, they have to fight for their rights and mostly are confined to stay within the four walls of their homes. 
Women's security is a big concern in the country. Women-related crimes, harassment at workplaces and related issues often form the top headlines in the media almost every day. This not only is globally making the impression of India worse but also restricting women from making their own decisions in life. Women have to fight their way in every sphere of life, in all important decisions as male-dominance in India continues making them weaker. 
Throughout history, women in India have played an important role in society and have shown their true potential when given a chance. Throughout history, women in India have emerged as warriors and leaders. Famous women like Queen of Jhansi Laxmibai, Sarojini Naidu, Annie Beasant, and others too emerged out as true leaders during the independence movement. But, with the passage of time, their status in society has declined. They are not given equal rights in the family when compared to male members and are subjected to patriarchal norms. They are often considered unimportant and are married off at a young age. Parents tend to spend more on their wedding rather than supporting their higher studies. Even at workplaces, they are paid less when compared to their male coworkers. 
Book Now – PG Accommodation in Sarjapur
Women who want to live an independent life outside their homes often have to struggle a lot and have to face a lot of challenges every day. First of all, girls aren't allowed to study or work far away from their homes. Either this is challenged by their safety concerns or the patriarchal rights of earning given only to male members in the family. And, even when they do they are advised not to lead a single life or live alone. Still, some women take up the challenge, standing strong and decide to live an independent life. This independent life comes with new challenges like being judged, being lonely, harassment and many more. 
An independent life for women also demands to shift to a new town, away from their homes and then comes the issue of accommodation. Women living in towns and metropolitan cities like Bengaluru, Hyderabad, and Chennai, especially the ones leading single life often are the ones bogged down. Finding suitable homes in such big cities may be difficult due to factors like budget constraints. Also, finding accommodation with the best amenities in a prime location and security can be often challenging as it also comes with a huge price. Women then have to adjust for a PG which then comes with a number of challenges like lacking amenities, strict rules, inferior quality of facilities and much more. 
Though women often opt for a PG for security reasons, it also signifies male dominance in society, unlike whom women aren't given the freedom of choice. But like society, the thinking towards women has changed too. Earlier where PG was the only option women could choose while moving to a new city, coliving has become the latest trend. It not only gives women the desired amenities but also is pocket-friendly. PGs often come with added security, but one should also lookout for a number of things before moving in. Coliving is the latest trend becoming immensely popular across metropolitan cities like Bengaluru and Mumbai, which comes with less cost and more facilities. Moreover, women can even enjoy the choice of their desired accommodation located near their workplaces with added benefits like fun activities on weekends.
Everyday Struggles Of Women Living In PGs
Living in a PG is the most preferred choice of women living in towns and metropolitan cities. Sharing a room is the most obvious choice for people with a tight budget or the ones who can't afford a flat or pay an extra amount to fix it. Yet there are many issues women have to face if they stay in a PG. Let's discuss some of them. 
Unwanted Restrictions:

The landlords who rent out their homes as a PG, often put a lot of restrictions on their tenants. Women PGs then also have added restrictions like a fixed in-and-out timing which makes them regret their decision later. 

Lack of Proper Amenities:

While PGs can be budget-friendly, they might lack in desired amenities when it comes to being pocket-friendly. PGs can give you a single-shared room to live in but they often lack the promised facilities like a speedy Wifi or maintained water heaters. You may also be deceived by the brokers and property dealers who charge you an extra amount for your desired nest. 

Luxury vs Budget:

What would you prefer when it comes to choosing between luxury and budget? Most would nod to the budget. But what if there was a third option that would not only fit your budget but would also come with premium facilities? Coliving seems a dream come true if you're looking for a low budget stay with added benefits like high-tech security and community building.

Lack of Tech-Enabled Security Options:

Most PGs come with security options and are considered safer for women when compared to flats and apartments. But coliving offers tech-enabled security options like swipe-cards and biometrics, which can be considered more preferable for women. 

Confined To Your Room:

Most working women prefer PGs in cities like Bengaluru and Mumbai and can avail of single or double sharing rooms. But it limits them to their rooms and even to their beds. But coliving offers them an option to evade the social ineptness by helping them build community and enjoy fun activities alongside like-minded people to live with. 

Lack of Like-minded Roommates:

Whether it's their home or workplace – women are judged everywhere! But, women who find independence in working outside their hometowns, are often stuck with undesired roommates or flatmates. But, coliving can help them nest with like-minded roommates, helping them build their own community. 
Book Now – PG in HSR Layout
Coliving Coming To The Rescue Of Women
We've already counted all the challenges women face while taking PGs as their choice of accommodation. But, it's also important to discuss how coliving comes to their rescue. Coliving in the new and trending way of accommodation, working women in cities like Bengaluru are adapting to. It gives them an option to stay in single, double or triple sharing rooms like PGs but also gives them the freedom to avail premium amenities. Coliving homes are also more affordable and allow women to evade the many restrictions put on by landlords. They are mostly located in prime locations and IT parks, which makes it easier to travel to workplaces and saves time and money. Moreover, these can help women mingle with like-minded colivers and enjoy fun activities rather than staying within the confines of a single room in their PGs. 
While PGs and hostels were an excuse for women's security in big cities, they also showed that women couldn't enjoy the freedom of independently choosing accommodation, when compared to men. But, with coliving women can truly enjoy this liberty much like men and afford the desired stay with premium amenities. So why wait? Hoist the flag of the "#EachForEqual" this International Women's Day and switch to the freedom of Coliving!
Want to know more about coliving in cities like Bengaluru, Chennai, and Hyderabad and how to avail it at an affordable price? Explore a variety of options only on Colive.