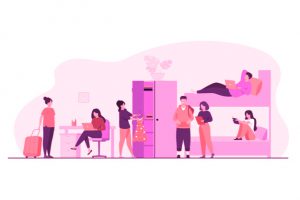 Moving to a new city for a job or education is always a humongous step for any person. It is the beginning of a new journey as you try to find your feet in a new place, away from the familiarity of home. As you set out to explore your independence, you would need to set up a new home away from home. This would be the haven you retreat to after a day's hard work and you would deserve someplace cosy and comfortable. Imagine, if you had to struggle for simple daily needs like food, a shower or clean clothes, life would be a mess. PG accommodations or working people's hostels have traditionally been the go-to solutions for singles in a new city. However, they may not always be as warm as they sound. House owners let out a guest room as a means of extra income. They are under no obligation to provide you with any comforts. Hostels are usually very basic and provide minimal facilities.
When you hear the word PG accommodation or hostel, a certain image comes to your mind which can be highly depressing. A shabby room with basic facilities and lack of modern facilities, no social life, strict rules and ordinary food – that's what you usually get in a traditional accommodation.
It is your living conditions that uplift your mood. You can hardly be expected to feel motivated if you are stuck in the monotony of resolving routine issues. As an intern or a student, your time would be better spent on learning your job or focusing on your studies.
Surely, that's not the reason why you have moved away from your home to a new city. Surely, there must be some way you can get a better lifestyle without the need to sell a kidney. There must be other viable options available that let you have the best of both worlds – decent amenities and active social life at reasonable rates.So, let us get to the bottom of this and figure out how you can achieve this balance.
What is wrong with traditional PG/Hostel accommodation?
How is the Coliving Concept different?
Does it solve the problems faced by newcomers to a city?
What are the facilities available?
What is wrong with traditional PG/Hostel accommodation?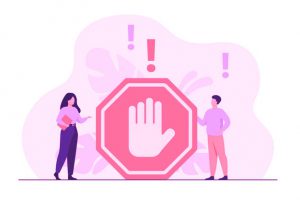 What comes to your mind when you talk of a traditional PG accommodation? It is a portion of a flat or house that you take on rent from a house owner. You get a place to keep your belongings and a bed to sleep at night. Meals may or may not be provided. Further, you are at risk of the contract being terminated for flimsy reasons. If you have not entered into a written contract, you are at the mercy of the house owner with no scope of legal recourse. Further, you would need to abide by the rules laid down by them.
At working men/women hostels, the issues are similar. Facilities are very basic and rules are extremely strict. There is no scope to enjoy the lifestyle you may be used to. It can be a very depressing and demotivating experience for people who have moved away from home in search of work.
How is the Coliving Concept different?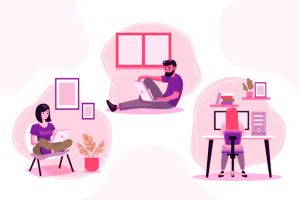 What is the alternative to this? How can you find a comfortable living space that gives you the feeling of home even when you are away from it? Co-living is a modern concept that involves shared living spaces where strangers can share an apartment that has separate private spaces along with a common area, lounge, kitchen and shared amenities. There is a perfect mix of privacy and social life which is missing in the traditional concept. You can easily find accommodation here with like-minded people from different walks of life. You can choose to move in with friends or colleagues. The rates are slightly higher than the traditional accommodation rentals but it is well worth the price, considering the difference in lifestyle that it offers. Coliving is a sound logical concept as it gives you the best of both worlds. It gives you a sound social infrastructure that manages all your daily needs in style while it gives you some private space to call your own.
Coliving as a concept sounds great but does it solve the problems faced by newcomers? Let us examine the same.
Book Now – Pg In Marathahalli
Does it solve the problems faced by newcomers to a city?
The co-living concept is being offered in several cities that see a constant influx of newcomers who have moved into a new job or new academic course and need living space. Colive, for instance, provides PG accommodation in multiple formats in Bangalore, Chennai, Hyderabad and Pune. You can choose from stand-alone buildings, gated communities or independent houses. Rates will vary depending on whether you opt for single/double/triple occupancy.
A newcomer would usually seek proximity to the workplace and safe living conditions. Colive properties are either close to the business districts, IT parks etc or they are well connected via public transport. They are located in the safest residential areas which is a huge plus point for newcomers who do not know local neighbourhoods. Colive goes a step ahead to take care of the needs of single women who may not be comfortable in a unisex property. They have designated properties for all women accommodation to allay such fears.
You can visit the website and take a virtual tour of the property before you even move to the city. You can put in a booking amount and block the accommodation that suits your needs keeping in mind the proximity to your workplace.
If you opt for the traditional PG accommodation you will have to shell out 6-10 months rental as the security deposit. At Colive, the security deposit is a nominal 2 months rental.
What are the facilities available?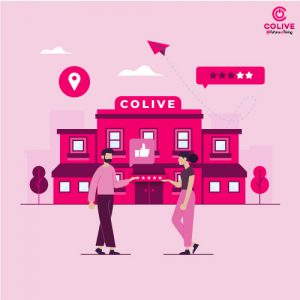 Colive offers co-living spaces in Bangalore, Hyderabad, Chennai and Pune. The living spaces are designed in contemporary style with modern minimalist furniture. The private spaces include a designated study. The common area has a television in case you want to relax after a tiring day.
Each apartment has a kitchen with an induction stove, microwave oven, refrigerator etc for basic cooking needs. Every property has a community kitchen with all appliances where residents can cook if they want to. Almost all properties provide dinner service. Some of them have a breakfast service as well. A few properties have Big Bazaar vending machines for residents to buy provisions or snacks if needed. The community kitchen is kept stocked with breakfast basics like bread, jam, milk, eggs etc.
Colive properties have housekeeping staff present on the premises to keep the place spotless. So, you need not bother about routine household chores like cleaning and taking care of the garbage. Due to the Covid-19 pandemic, extra care is taken to maintain the properties in sanitised condition.
There are designated laundry areas fitted with industrial washing machines to take care of your washing needs.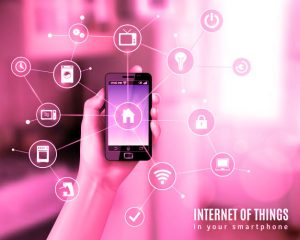 Now, take a look at the security arrangements. Colive has arranged for 24*7 surveillance at all its properties. Colive residents are provided with a tech-enabled access card that operates on facial recognition. This ensures that only Colive residents and their guests have an entry apart from the housekeeping staff. This provides a great deal of security to the residents. Besides, Colive has an Emergency Response Team to deal with disasters and emergencies like fire, assault, intrusion, accident, or even a medical emergency. There is a dedicated helpline set up round the clock for this purpose. There are separate all-women PG accommodation properties for those who prefer them. Colive has ensured that it provides proper safety and security to its residents which sets it miles apart from traditional PG accommodations and hostels.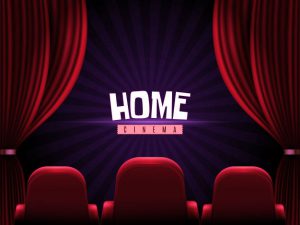 When it comes to social life, Colive has made decent arrangements for the same on each property. There is a Cinema room if you want to watch a movie. You can even book the space for a special screening with your friends. There is a recreation room with a PlayStation, foosball, table tennis board etc, just in case you want to have some fun. If you want some me-time or have a date with your girlfriend you can use the starlit lounge on the terrace.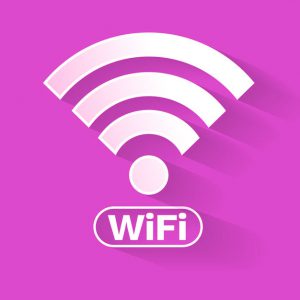 All Colive properties have a WiFi network which ensures that you can work from home whenever you want. The properties have 24-hour power backup to take care of load-shedding issues.
By now, you might have understood the vast difference between traditional PG accommodation and the Colive concept of shared living spaces. Colive offers a safe, comfortable and happening lifestyle at prices that won't burn a hole in your pocket.
So what on earth are you waiting for? This is the 21st century and digitization has ensured that almost everything we need is available at the press of a button. If you are looking for PG accommodation in Bangalore, Chennai, Hyderabad or Pune, you should check out www.colive.com or you can download the Colive app on your phone. You will get a good idea of the neighbourhoods where PG accommodation is available. Once you like a property, you can request a virtual tour and the property manager will guide you through. Based on your requirement you can look at single/double/triple occupancy. Put in a booking amount of Rs 4000 and relax. You can pay the rest at the time of check-in.
Traditional PG accommodation and hostels are passe. It is about time you looked at better alternatives that are flexible to accommodate your lifestyle needs at fair prices. Today, the world is interconnected via data that is available at your fingertips. This helps you in comparing options and zeroing in on what suits you best.
Colive endeavours to bring you to hassle-free living by developing shared living spaces that give you the perfect mix of ambience, privacy, safety, top-notch maintenance, shared amenities and happening social life. You can pick your roommates from a wide range of professionals who are happy Colive residents. We have all your needs covered. All you need to do is pick your room, pack your bags and come over. We are ready to welcome you on board.