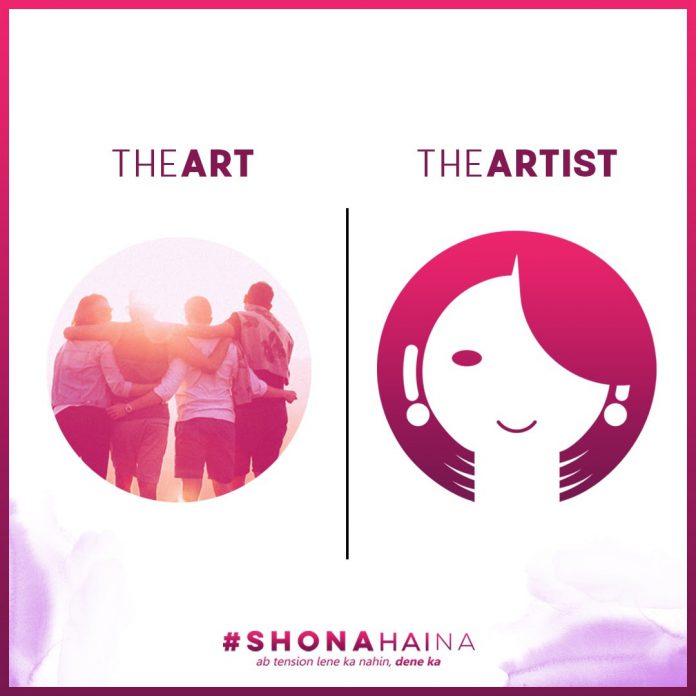 Starting from IT masterminds securing their data with advanced tech to apartment owners securing their properties with CCTV cameras; security has always been one of the first industries to adapt to new technology. 
Safety and security are two of the most important aspects of human life. People value safety over anything and try not to compromise on expenses related to protecting their self, loved ones and their earnings. This is one of the major reasons why new tech that results in safety is more important than new tech that results in convenience.
This has been Colive's way of approach whenever we are on the course of introducing new technology. Even with a perfect balance between safety and convenience tech, Colive always makes sure that it prioritizes safety and security more. We make no compromises on our residents' safety and apply every existing and upcoming tech to make their stay a safe one. 
Stay Safe with Advanced Tech
With a Resident Property Manager in-house at all times, Colive properties are also equipped with 24/7 CCTV surveillance, which is monitored from the Central Monitoring System (CSM) at our HQ. These hi-tech cameras perform more functions than any other ones. They can monitor visitors and trigger an alert when there is an unauthorized entry. These cameras are equipped to spot and monitor unidentified or unattended object in the common areas and can track vehicle movement with Automatic Number Plate Recognition. 
Additionally, all Colive buildings have restricted access to residents, club members and Colive staff only. For this purpose, all our building entrances are manned by Access Management Systems which involves the use of an access card to enter the premises. Our platinum properties are equipped with the Facial Recognition Access Management Engine. 
 

Keyless or access cardless entry

Alert mechanism when unauthorized entry into the building
Seamless Visitor management
Selfie based on-boarding process during the check-in process
No dependency on PM or FDO for the move-in process
Colive also has its own enterprise to deal with emergencies that call for immediate action.
The Emergency Response Team (ERT) is a professionally trained team of individuals who are always ready for all your emergencies. This team is specifically designed to serve in extreme emergencies such as a fire in the building, armed intruders, violent brawls inside the property and many more. This team has efficiently neutralized more than a few instances that might have otherwise escalated to a dangerous situation. They are quick, smart, able and are one of the most important teams we have here at Colive. 
Colive's next focus when coming to applying technology is the convenience it results in. We are up-to-date and quick in applying tech that solves problems and makes life easier for our residents, even if it's in a small aspect of their lives. 
Hassel-free Living Assisted by the Latest Tech
We have eliminated our administration task of maintaining multiple keys for a room and residents' despair of losing or forgetting keys. Colive has equipped its properties with Smart DigiLocks that allow you to access your room with a PIN code, removing that entire jiggle you usually need to access your rooms. A new PIN can be generated real-time if you had forgotten your PIN. The locks are completely controlled by an app the resident has to download on their phone. This also allows a resident to take complete control over the rescheduling of move-in dates and schedule their maintenance and housekeeping through regular automated notifications. 
We're always Watching Your Water
Water scarcity is becoming a persisting problem in Bangalore and other metropolitan cities. We at Colive like to be a step ahead. So keeping this in mind, we have incorporated a tech-enabled solution- Water Monitors. All Colive properties have a Water Monitor in their tanks. The sensor in these monitors tracks and trigger alerts to our executives well before a tank to about to drain out. Before you know it, a water tanker is on its way. Additionally, these monitors are backed with an automated sump motor which turns on and off according to the water level.
Electricity is Invisible. The Bills aren't
Bothered about how much your electricity bill is going to be? Tech at Colive can solve this too! In a co-living facility, distributing expenses for shared resources is a challenge and installation of pre-paid electricity meters solved problems for us and for our residents as well. At Colive, room-wise prepaid electric meters are installed and residents can recharge online according to their usage with a minimum recharge limit of Rs 200/-. The electricity usage is completely automated and Colive can monitor room, floor and property-wise usage. The scope of leakages and non-transparent charges are completely eradicated by the application of this tech. 
SHONA- Colive's Pride, Industry's Envy
Our backend systems at Colive aren't any less interesting than what we serve to our customers. We have streamlined all our services with advanced new-age technology so that it provides a seamless experience for us to handle the residents' queries, concerns, and requests. We have SHONA, our own bot that makes lead generation, sale automation and service request automation an easy and task. It helps improve response rates, streamline sales processes from discovery to check-in and handle operations where customer requests and tickets are raised and handled in an automated manner. 
Colive Focuses on the End-Result
Colive has also adapted to evolved application techniques of PropTech. PropTech is a set of cross-industry technologies that are changing the way we research, rent, buy and manage a property. It is used to manage large scale of operations and eliminate the challenges faced due to distance and allows companies to operate in multiple locations or projects at the same time. Developing and designing customised Proptech solutions helps in gaining an edge where homes are getting smarter with tech solutions for all needs – security, home automation, essential services, etc. Colive has mastered this to suit coliving & run operations centrally for a widespread network of buildings, spread over cities at multiple locations. 
Conclusion
We at Colive live and work with pride as our work not only involves the well-being of our customers but is also towards making the co-living industry a better place for all prospects among the population. Colive stays updated with the latest trends and has the competence, intellect, and power to bring about new initiatives that will continue to make life at Colive safer and easier. And that will remain to be our primary purpose. 
Happy Coliving!