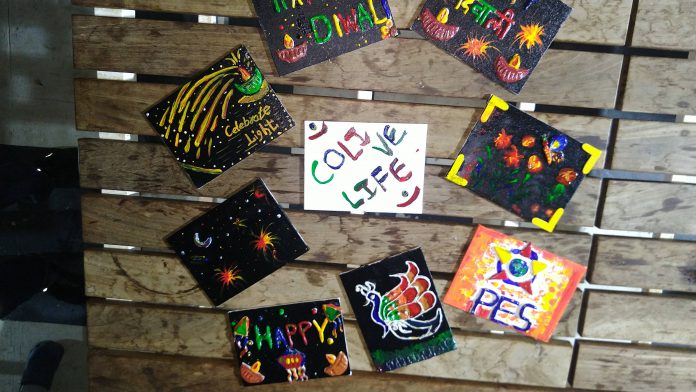 Gone are the days when youngsters pursuing new jobs were ready to settle for a tiny room with dingy air, slow fans and no space to move around. These youngsters are smart, bright and fast as the future of the nation is going to be. And they are not going to settle for anything less than what they deserve.
That's why at Colive, we make sure that our Colivers get as much as we can give. We are prompt and focussed about fulfilling our promises of Style, Safety, Service, Savings, Smart and Social with zero compromises.
One-of-a-Kind Design
It is easy to differentiate between our interiors and others'. Period.
Colive interiors are modern, chic and contemporary. Our design philosophy is all about 'simple sophistication' as our designers believe that simplicity is the epitome of sophistication. Our designers don't try to produce more but strive to produce less and better for our customers. They create spaces where people can meet others, try new things and learn something every day.
Millennials being the busiest of all age groups, have very little time to plan and take care of their personal spaces. With the "app for everything" kind of lifestyle, they appreciate and indulge in our living spaces that are practical and easy to maintain. By combining private ensuites with beautiful shared spaces and an array of inspiring amenities, Colive helps residents get the most out of shared living.
What do We Keep in Mind When We Design?
While 'Simple sophistication' is our philosophy, space optimization, functionality and practicality are how we do it. Our focus is to create space-saving, ergonomic design solutions that are ideal for shared living. By maximizing the utility of small spaces and provision for all creature comforts at an arm's reach, we assure our residents a truly evolved and smarter way of life.
Granted Space to Make Your Space Your Own
We provide you with a home that you can easily make more homely. Colive's spaces are youthful, trendy and Instagram-friendly with a plethora of scope for customization. Residents can personalize their spaces by using articles such as photographs, curios, indoor plants, art, rugs, books etc in allotted storage and showcases that feel just like home.
Let's Light up that Mood
Our design principles also involve lighting your day up naturally. Our designs of the room are to maximize daylight. While much is said and written about interior design and its various nuances, day-lighting is compromised sometimes. We endeavor to minimize dependency on artificial light and to use artificial light only in the absence of natural light or if there is a preference of a certain type of light.
Lighting design has a two-pronged approach in our rooms. One focuses on creating adjustable levels of ambient light. The other is the presence of a task light that is used specifically to light up a certain area or achieve a certain intensity of lighting. Needless to say, all our lights are LEDs that are huge energy savers and are long-lasting.
Share Your Mind, not Your Space
Want to live alone but not really? Colive introduces the Semi-Private rooms to you and for you.
Our design masterminds have come up with a subtle partition in the double-sharing room between two beds. It's the perfect design to make sure both residents get their own space but are not left alone. Dedicated wardrobe space is provided for both residents and the common storage is also optimized with chic-furniture that also serves as storage space. Appealing interiors and catchy coloured articles in the room make the aesthetic pop out and put a smile on your face.
Amenities that Keep Coming
A lavish accommodation space is not just what we offer!
Colive is the first community to offer ultra-modern amenities like the cafeteria, fitness room, cinema room, terrace lounge, stargazing deck, amphitheatre and many more in a co-living space and we do it the best. These amenities not only appeal to the interest of your guests but will also give you an upgraded lifestyle experience you didn't even know you were missing out on.
Our partners are thrilled to be serving to you through us. So additionally, our platinum properties are equipped with more amenities like the Big Basket Instant vending machine, Yulu Station, Dhobi Lockers and more such services that provide you with a seamless lifestyle.
Signature Towers- Colive's Exemplar Design
Our thought behind the iconic Colive Signature Towers is to create a game-changing environment for our residents and to embody our corporate beliefs by providing cleverly crafted, intelligent and secure living spaces. The Signature Towers is a co-living facility that is wholesome in its design philosophy and revolutionary in concept.
While all Colive properties are designed to inspire a sense of collaboration and community among residents, Colive Signature Towers is immaculate and sophisticated with thoughtfully designed private spaces and multiple common areas to socialize unwind and relax. With the right mix of premium style elements, ultra-modern amenities, entertainment zones and utilities; Colive Signature Towers is aimed at being an all-inclusive and exclusive co-living facility.
BTS- The Initials of the Future
Just like how co-working and co-living spaces were the future of real estate a few decades ago. The future of co-living lies in the words Built-to-suit (BTS). With the diaspora of young working professionals on the increase, the definitions of housing needs are changing. People want to be together and more collaborative. Millennials are not interested in buying properties that will tie them to a city. For that booming market, we are designing buildings that are so much more than just bricks and mortar.
Combining thoughtfully designed private spaces, innumerate amenities and a program of regular events; all included in one hassle-free bill, we help our residents get the most out of city living. These built-to-suit co-living spaces redefine the way people live, work and play by providing unique shared environments that inspire and make every single day extraordinary.