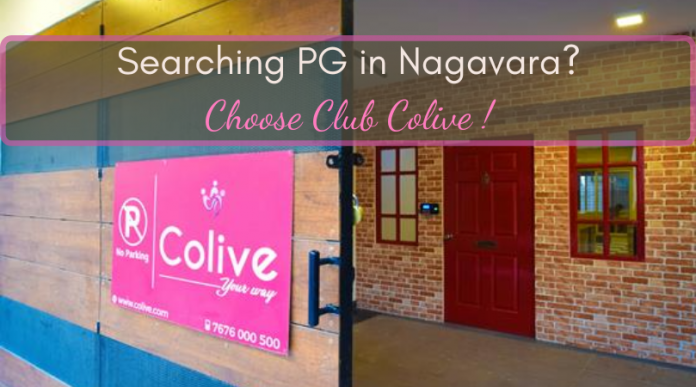 Searching PG in Nagavara? Choose Club Colive!
All major areas of Bangalore are covered! Colive it is! You name your desired location and we bet you can find many premium Colive properties there. You can choose to make your meal in the open kitchen or turn to the food service at the premises. Sometimes, when you wish to explore the famous cafes in the vicinity, just browse the places using uninterrupted WiFi and head out. And if you are thinking about commuting then let us tell you it's very convenient as the bus stop is just down the road and other public transport facilities are only a click away. At Colive Nagavara, you can worry less about basic amenities and focus more on yourself. Read on to know more about the top 5 Colive PG in Nagavara:
1. Colive 158 Winster
Colive Winster is located in Nagavara close to Manyata Tech Park. The location of the PG in Nagavara is perfect for folks working at Manyata Tech Park and other surrounding tech parks in the area. Easy access to Bus stop, Auto stand and ATMs makes this property highly convenient. Here you get studio rooms in single and double sharing variety. And when you are a Club Colive resident, having access to modern amenities like fitness room, cinema room and a community kitchen is very obvious!
2. Colive 654 Hilton
Colive Hilton is one of our premium properties that falls under our Victorian concept near Manyata Tech Park. And what you get here are chic-furnished, fully-managed Studio rooms which are regularly maintained by professional housekeepers and taken care of by on site manager. And worry not; all the necessary amenities are provided here.These include modern facilities like seamless WiFi connection, 24×7 CCTV surveillance, and many more.
3. Colive 447 Millenia 1
&
4. Colive 456 Millenia 2
These two Colive PGs in Nagavara can never fail to impress you. Situated in HBCS layout of Nagavara locality, this premium property offers chic-furnished, fully-managed 2 BHK and Studio rooms; you are free to choose the one you like. Our professional housekeepers make sure to maintain the cleanliness and outlook of the space. Colive Millenia is the ideal home for you and your mates who want to live life the fun way.
5. Colive 1010 Nest
Colive 1010 Nest is located in Hegde Nagar near Nagavara. This property offers premium flats that are regularly maintained by professional housekeepers and the on-site manager. The amenities offered include a range of modern facilities like seamless WiFi connection, 24×7 CCTV surveillance, washing machine, refrigerator and much more.
If you are looking for a PG in Nagavara then we are sure that the options listed in this blog post have made your search a lot easier. Visit our rented accommodations in Nagavara any time and we promise that the property interiors and facilities will lure you to rent one ASAP. Happy co-living!!