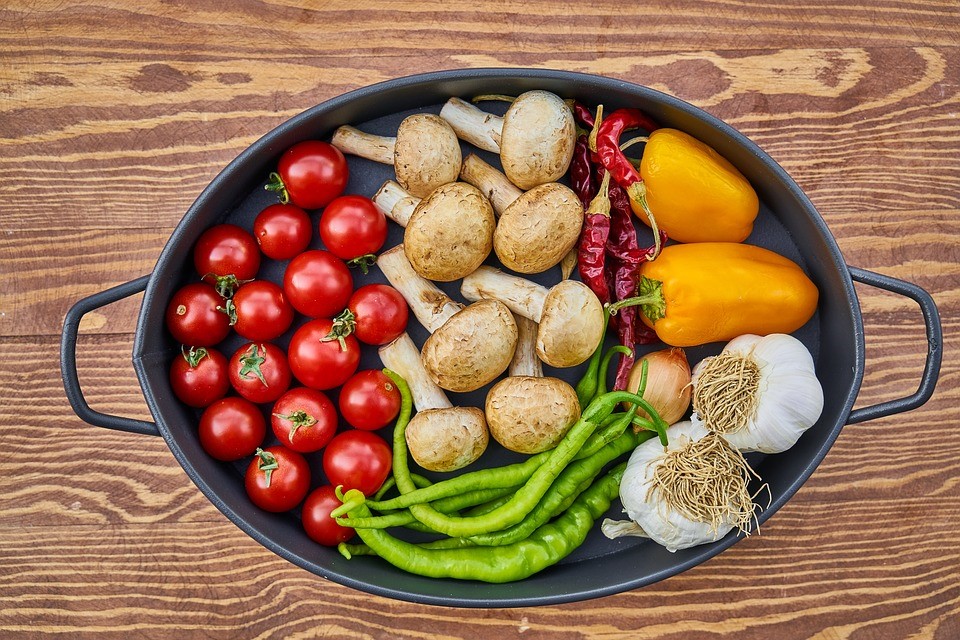 Life has got more and more demanding in the past decade. We go to the office early, work late and when we finally come home, we are still thinking of pending task and the presentations to be given the next day. Maintaining a healthy lifestyle has become more of a challenge today.
The food choices millennials have today been mostly ready to eat meals and fast food. There's little time to exercise or just lie in peace. Unbalanced nutrition is one of the main causes of the diseases that are rampant today.  Added to it are bad lifestyle habits like drug abuse, smoking, alcohol, lack of exercise and pollution. This has resulted in 33.8% of the population in the USA suffering from obesity, including 12.5 million kids and adolescents.
The best you can do is probably pack a good and fulfilling lunch. The food choices you make can play a huge role in how healthy you are today and tomorrow. Good food along with small changes in your lifestyle is the need of modern day living.
Lack of Good Food – Side Effect of Living Alone
The young generation of today is independent but unhealthy. Our food choices have changed to burgers, pizzas, and beers and we are not too far away from realizing the mistakes we are making. As opposed to traditional homes where we could pack home cooked meals for lunch, we today depend on commercial food delivery services. While it does fill our plate, it certainly doesn't meet the nutritional requirements we have. That's one of the biggest disadvantages of living alone. Those who can cook don't get the time or feel like going through the process every day! Hence, eating out becomes a clear winner.
Importance of Good Nutrition
Enough cannot be said about the need for a completely balanced diet. We are all aware of the junk we put into ourselves every day and how it has been affecting our health and productivity. The wrong type of nutrition has been the reason for conditions like stress, hypertension, diabetes, obesity, osteoporosis and several fatal diseases. On the other hand, being a little more cautious about the food you eat can make you healthier, active, energetic, good looking and strong.
Here's a Quick Fix – 5 Quick & Healthy Recipes to Keep You High On Energy
You don't need to be a MasterChef to try these recipes. These are healthy and very easy to prepare, just give a try.
1. Lemon Rice – Easy to prepare from leftover rice from the other night, lemon rice or Chitrannam is a fantastic preparation that takes only a few minutes over the stove. Add all kind of vegetable ingredients and you can have a wholesome lunchbox.
2. Chickpea Curry – High in calories, carbs, proteins and fiber, chickpea can be the perfect accompaniment to your lemon rice. They are also a great source of dietary fiber, zinc and iron.
3. Dal Makhni (Cooker Wali) – Slowly cooked lentils is a particularly beautiful and delicious Indian recipe. You can serve it with rice and/or bread/roti.
4. Bhindi Masala – Okra is low in cholesterol, saturated fat, and sodium. It's however, an excellent source for Protein, Niacin, Riboflavin, Phosphorus, Copper, Potassium, Zinc, Dietary Fiber, Vitamin A, C, K, B6, Thiamin, Magnesium, Calcium, and Manganese. Can be eaten with rice or roti.
5. Scrambled Egg – Perhaps the easiest recipe to prepare, scrambled eggs is what most Indian bachelors live on! An excellent source of protein, scrambled eggs can be a fulfilling diet and at any meal of the day.
Food is an important part of our living. Though we are a generation that runs after adventure and excitement, good healthy food should always be a part of it. If not, we would soon fall ill and let our dreams remain unfulfilled.