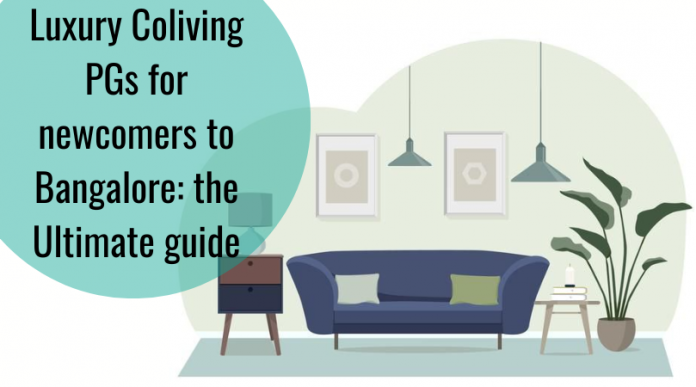 Luxury Coliving PGs for Newcomers to Bangalore: The Ultimate Guide
What do you understand by Luxury Coliving? Well, if being a newcomer to Bangalore; you are confused about this fancy term and desire to know what all features it includes then you have certainly landed at the right page. But before we move forward, let's acquaint you with the fact that the basic criteria of luxury coliving PGs is to provide you as much comfort as possible. In this blog post, we have curated all the important features that luxury coliving PGs in Bangalore offer. Let's get started.
Features of Luxury Coliving PGs in Bangalore:
Room Interiors
The look and feel of a Luxury PG room is a whole lot different from the basic PGs. The rooms are chic furnished with vibrant wall colours and linens. Many high end luxury PGs in Bangalore also have their walls covered with cool wallpapers.
Quality Furniture
Unlike the basic PGs, you get to have good quality furniture in a luxury PG. The furniture holds the power to enhance or deteriorate the look of a space. And this is the reason for exclusive look and feel of luxury PGs. All the desired furniture items like premium bedding, bedside table, shoe rack, sofa set, mini dinner table, cupboard and chair are available in luxury coliving PGs.
Electronics
It's difficult to imagine life without certain electronic items like AC, geyser, water purifier and hot water kettle to name a few. These are not just electronic appliances but basic comforts. All luxury coliving PGs provide these important electronic items to the tenants for comfortable stay.
Services
The real feel of luxury is experienced while living in a PG that takes care of the essential chores like laundry, housekeeping etc. Luxury PGs in Bangalore have expert, dedicated staff to take care of all the basic requirements of the tenants.
Being a newcomer to Bangalore, have you found a Luxury PG for yourself in the city? If not then go check out the exclusive luxury PGs for newcomers to Bangalore at Colive. Happy Coliving!!
Are you searching for PG accommodations in Bangalore? Look no further – discover more below!