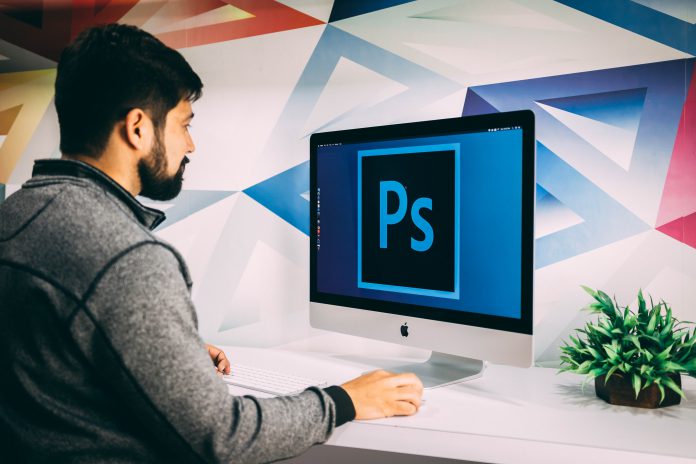 The coronavirus pandemic seems like a never-ending crisis being faced by the world currently. More than 2.8 million positive cases of the virus have been detected worldwide till now and around 170,000 deaths have reported so far. To tackle the issue, we have been advised to stay at home all the time and there has been a complete lockdown in the entire nation. But often staying at home can be full of boredoms? So what would you do to beat down the lockdown boredom? You should definitely learn new skills online while staying in the comforts of your home.
India is suffering widely due to the COVID-19 pandemic and to keep ourselves safe we have been taking adequate measures like maintaining social distancing, hygienic habits like washing the hands at regular intervals with soap and water and wearing a mask all the time.  A total of around 18,650 cases have been reported so far in India and we have been told to stay at home. Though staying at home can be boring and monotonous yet it is the perfect opportunity to learn new skills and get back in touch with a long-lost passion or hobby. 
We all have a hobby —  the things which we all love to do in spare time and which give us pleasure. Yet working in the corporate world, spending long hours at the workplace, travelling for long periods of time leaves with a little to no time to reconnect with a long-lost hobby or the things we love doing. Then come the weekends which are mostly spent taking rest, sleeping, watching TV series and movies on online streaming services and doing household chores like laundry and clean the house. This is especially true in the case of the millennial generation which likes to do a nine-to-five job, work hard at meeting the targets and rest for long hours during the weekends or enjoy with friends and family. But have you given a thought that you can even spend this time to learn new skills which will be beneficial to your future and career? If not, why not spend this phase of lockdown where you're staying at home to learn new skills?
Earlier, where you spent hours and hours travelling to your workplace and getting back home, you have been given this opportunity to learn new skills now. Whether it is a career-oriented course like digital marketing or graphic designing or it is something you wanted to pursue as a passion like playing the guitar or doing creative writing, there are a number of apps and websites available today to learn new skills. 
Most of the millennials of the age group between 22-30 today know what life was during the 90s. During that era even learning small computer application or a new language required you to travel to a coaching or training centre not necessarily located in close proximity to your home. But the advent of the internet has helped the world achieve wonders. Now you easily can apply for the desired course online within the comfort of your home paying a minimal fee, sit back and relax while watching video lectures and develop a new skill within you. 
Since the phase of lockdown and especially its extension till May 3rd 2020 can bring in a lot of boredom for you, we here at Colive, today bring you 10 apps and website where you can learn new skills.
Also Read: 15 Ways To Slay Boredom During The Lockdown Phase
1. Udemy
Developed in 2010, Udemy is one of the leading online learning platforms for students and professionals globally. Available in 60+ languages, though the platform was initially meant to help people learn new skills, over the years has become popular among IT professionals too who can easily earn a certification here. 
Since the phase of lockdown has been extended in India in light of the current health crisis, it is time for you to learn something new on Udemy whether it's an expertise in design, photography, marketing or music. Get started by visiting the website of Udemy today.
2. Coursera
Coursera is an American e-learning platform which was developed in 2012 by professors from Standford University Andrew Ng and Daphne Koller. It offers a wide variety of online professional courses online ranging from music to creative writing to photography and digital marketing. With affiliation from 190+ Universities globally like Berklee School of Music, Wesleyan University and many more, Coursera continues to become one of the most popular platforms for e-learning.
Most companies today respect multi-talents and recommend professionals with some extra skills and since you are at home this phase of lockdown, it is the best opportunity for you to enrol in one of the courses on Coursera and learn new skills. 
3. UpGrad
UpGrad is one of the leading online learning platforms in India. Co-founded by Mayank Kumar, Ravijot Chugh, Phalgun Kompalli, and Ronnie Screwvala, an Indian entrepreneur and film producer in 2015, it stands its might in providing hundreds of courses and certifications online and is the first choice of professionals in the nation. 
Ranging from the much-wanted expertise in Blockchain these days to digital marketing, the platform has a wide variety of online course to offer. Visit the website of UpGrad and start your new journey to learn new skills today. 
4. Alison
Alison was founded in 2007 with the aim to provide training and skills to professionals and has since then become the world's largest online learning platform. It provides 1500+ courses online to learn from and the learners can get certification from many universities affiliated with the platform. According to a survey, there are around 1.5 professionals globally with a specialization from Alison on their resumes. 
Ranging from specialization in language to technology, science, life sciences and marketing, Alison has numerous courses to offer. So why wait? Enrol for a course and start learning today. 
5. Duolingo
Have you ever wanted to learn a new language but couldn't achieve your dream due to the lack of professionals around? Then Duolingo is the perfect place for you to learn a new language and master it. Founded in 2009, Duolingo is America's largest online language learning platform which was initially only developed as an online website but since then is also available as an app for Android/IOS users globally. 
The app features automated voices and easy graphical representation of objects so as to make the learning experience more fun and interactive. The platform offers you to learn a number of languages including English, Hindi, French, Spanish and many other languages. Start your new venture to learn new a new language on this platform today. 
6. Amazon Kindle
When it comes to book readers, Amazon Kindle is on everybody's mind around us these days. Kindle is one of the largest e-readers available in the global market that offers a wide range of books to read online with an interactive experience of reading a real book in hand. Though it is mostly loved by fiction and non-fiction readers, it also has a wide range of books which can be used to grasp some expertise and knowledge in a particular field. 
The e-reader fits the budget and comes handy with features such as electronic paper display, adaptive brightness and easy book rentals. If you are an avid book reader, you should definitely get yourself an Amazon Kindle reader and learn new skills within the comfort of your home. 
7. edX
edX is one of the leading online learning platforms in the world and was created by MIT and Havard University in 2012. The platform continues to grow today with more than 2000 courses to choose from and offers certification from 140+ Universities around the globe. 
In partnership with leading universities and schools from around the world like Georgetown University, University of British Columbia, Curtin University and the Berklee University of California, edX is the best platform for you get new certification and add to your resume. Get started here. 
8. Codecademy
Founded in 2011 in New York by Zach Sims and Ryan Bubinski, Codecademy is one of the best online interactive learning platforms for IT professionals. As the name suggests, the platform helps professionals to learn coding in 12 different programming languages for free, ranging from  Python, Java, SQL, HTML and many more. 
Today all leading corporations and IT companies require you to have your expertise in different programming languages. Since during the lockdown, you are mostly staying at your home, why not utilise this time by learning coding in a programming language? Get started here.
9. Future Learn
Headquartered in London, Future Learn is a leading digital learning platform for professionals and is operated by Open University and SEEK ltd. Partnered up with leading global universities like University of Nottingham, RMIT University, University of Durham and many more, Future Learn offers a wide range of short courses, certifications and micro-credentials and programmes. 
You can definitely use this platform to learn new skills in this phase of lockdown while sitting in the comfort of your home. Get your enrollment done now on Future Learn.
10. SkillShare
SkillShare is an American online learning platform for people highly interested in learning something new, creative and innovative. This interactive learning platform was founded in 2010 and launched online the following year. SkillShare offers a number of courses including design and fashion, film and video, creative writing, photography and many more and the best part is that it is taught of global industry professionals. 
Subscribe to SkillShare and learn a number of professional courses online now!
The COVID-19 crisis is real and is rapidly rising around the globe. To keep ourselves safe, we need to stay at home all the time and maintain hygienic habits. This at times can be boring and your life can seem monotonous when you're staying at home all the time. But you can make this period interesting by doing something productive and learn new skills from one of these platforms. 
In the ongoing crisis, Colive continues to care for the safety and security of its residents. While many worry about a safer stay, we continue to provide residents with a premium stay at an affordable price with top-notch safety near IT parks and top corporate offices. We not only provide our residents with a hassle-free stay but also offer them a high-speed internet 24×7 to let them have a stress-free work from home and bide their time in their facilities during the phase of the ongoing crisis and lockdown. Visit the website of Colive to know more!