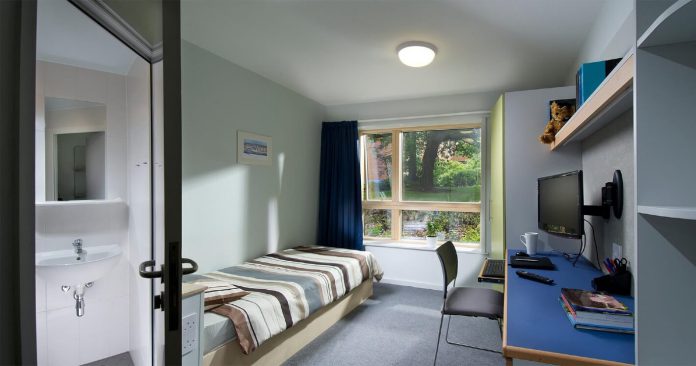 Find Co-Living Spaces easily in Hebbal
With an unexpected rise in rental prices across Bangalore, finding the ideal accommodation has turned into a challenge. Students and employed boys and girls find it increasingly difficult to find great deals suiting their needs. Subsequently, they come up with different ways to satisfy their requirement of hunting for an appropriate living place. Co-living PG accommodation in Hebbal is one such novel approach that the students seem to have accepted. 
Technology has made everything instant, and the most suitable solutions are provided readily. However, how one searches for lodging is also very important in finding the right dwelling. There are different ways in which students look for a suitable abode. It's not as artless as finding a job listing with an exchange, so you'll have to be creative!
Searching on the net for available options : 
These days, internet searching is the easiest, most convenient, and apt choice for finding an appropriate place of residence. In places like Bangalore, it is indeed timesaving and gives the best results. Among all, search with Colive is both a time and cost saviour. Some of the best Colive PGs in Hebbal include Colive 447 Millenia 1, Colive 005 Athina Vasudha, Colive 158 Winster, Colive 456 Millenia 2, Colive 633 Delphi 2, Colive 150 Premerio Towers, and Colive 004 Akshaya Vasudha.
Another cool technique often used by students is a reference of friends or acquaintances. It is quite a popular way as, most of the time, it is based on the trust and experience of the associate.
Consulting seniors and peers : 
Another familiar method is taking advice from seniors and counterparts. Sharing knowledge and experience is a natural way to help others, especially when it comes to finding co-living abodes. 
Contacting Property Dealers : 
One way is to avail the services of a professional in this field. Hiring a property dealer can help to locate reliable co-living accommodation at pocket-friendly rates. It is very usual that students opt for co-living in an effort to save funds, socialize and avail benefits of sharing. But hiring a property dealer is not easy. It takes a lot of time not to forget their commission in the process. 
Search for special rent offers : 
Many times, promotional offers are presented for availing exclusive benefits and getting the desired home for rent. It allows one to save costs and brings you the co-living option you have been searching for. 
The choice of moving in with a friend is quite known among other options as it gives desired results. Having an acquaintance as a roommate can be a dependable option as it builds up trust and confidence in addition to helping in the division of work and other things. It also makes a living more affordable as the rent and many other expenses get split.
Move in during "Off Season" :
Generally, there are specific times when students move into PG accommodation in Hebbal while opting for co-living. It means that the best opportunity is to choose a season in which there is the least possible chance of relocating, like extreme winters. If you choose the right time, you will get the best deals and better-negotiated openings.
Besides these, there can be several other cool ways to hunt for a suitable dwelling and find a suitable place for coliving PG in Hebbal. Though you need to take in some extra pain, there are abundant ways to save on your next rented place! Ready to go chasing deals?