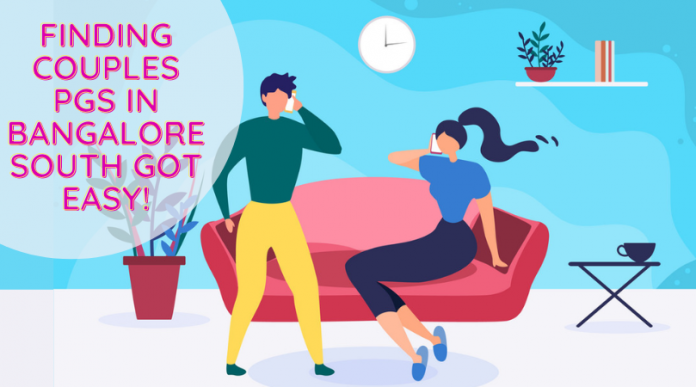 Finding Couples PGs in Bangalore South got easy!
Spotting a good PG is hard but finding a couples PG is the hardest. And you won't relate to it until you have searched one. If you are looking for couples PGs in Bangalore South by browsing through Google Pages then you might come across sundry options but whether or not they suit you is a big question. With unlimited PG options available, narrowing down to the suitable ones and then checking the shortlisted ones for available facilities is definitely a task bro. And what if the committed features and services are not provided in real? It's disappointing! But no disappointments come your way when you do the smart search.
Now what's a smart search? Let's start with an example. Suppose you wish to order food online, will you search the same on Google or a Food delivery app? The obvious answer here is 'food delivery app' which could be zomato or swiggy. The reason for using a food delivery app is the ease of search through various filters (like location, food preference, rating, timing, etc), instant order placement and reliability. So why not opt for smart way of searching a PG as well?
When it comes to searching couples PGs in Bangalore South; Colive is your go-to app! Colive being a tech enabled rental accommodation platform has its coliving and couples PGs spread across all major locations of Bangalore. So, when you visit the Colive app; you just need to select the desired filters like location, budget, amenities, food preference etc. and a list of all related PG options will be in front of you.
To make the PG search even easier for couples,Colive has an altogether separate platform named Colive Cuddle. Here you will get a preview of all the premium facilities that are provided to the couples residing in Colive cuddle properties. These facilities that can make your stay awesome and weekends lively include fully furnished rooms, PDA friendly zones (Cuddle park), On-demand flowers (Red roses), exceptional cinema experience, candlelight dinner, rooftop lounge and weekly parties.
You can simply fill up the form available on Colive cuddle (https://www.colivecuddle.com/) and our team will reach to you with available list of options via email or phone call. And believe us, searching couples PGs in Bangalore South cannot get any simpler.