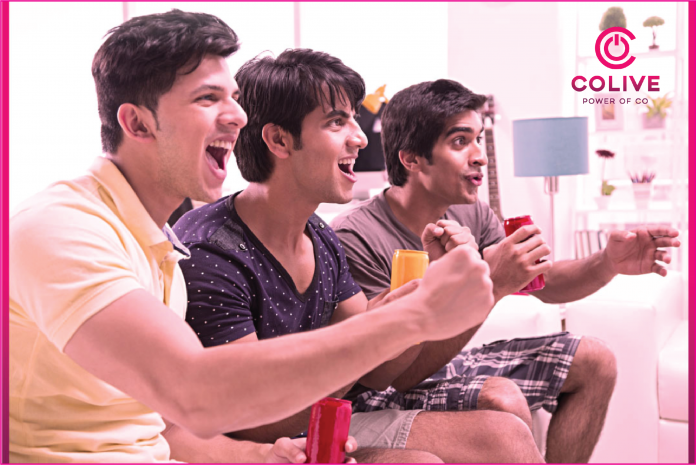 2020 surely doesn't seem like a happening year for all millennials around the world. The outbreak of Coronavirus or COVID-19 that began from Wuhan — a small province of China has taken the world by storm with more than 30 million people being infected by it. The outcome of the virus isn't just limited to all the people infected by it but has also changed our lives manifold. Though there's a lot of negativity in the air around, IPL 2020 is one of the most-awaited events of the year that makes a smile bob up on every cricket fan's face. 
India is a country that loves to live in harmony and celebrates all events together. It is said that every day is a festival in India which has a rich cultural heritage and many religions. And, what is the meaning of celebrating a festival without friends and family members? Yet this assumption has seen many fallbacks in the ongoing Coronavirus pandemic and even meeting with friends seems unfeasible due to the fast-spreading virus. 
Many lives have been affected as an outcome of the ongoing pandemic. Talking about our lifestyle, it has seen a sudden shift from normalcy. There have been many implications. People now have to stay at their homes, in complete isolation, take precautions, and even the corporate sector has directed its employees to work from home. 
The pandemic has affected the lives of the millennials the most who are all for sports, movies, dance, and music, but very short on time to do any of it. While the millennials would utter 'TGIF' as soon as the weekends would arrive for enjoying with friends and family outside their homes, this doesn't seem to be the case anymore. So, how would you take the wheels of entertainment back on track? 
Surely, we wouldn't recommend our readers and Colivers to step out of their homes in the widespread pandemic. But, IPL 2020 is something that all cricket lovers simply can't resist. 
The Most Awaited IPL 2020 is Here
There are numerous cricket fans out there in India. It is one of those sports which is adored by all generations alike whether they are youngsters. Some are the biggest fans of MS Dhoni's helicopter shot or Virat Kohli's fast bowling. The most awaited IPL 2020 is here and starts from Saturday, September 19, 2020. 
Amid the panic of COVID-19, we Indians had to sit back at home, taking an important decision to stop the spread of the virus. This showed how united we all are being the citizens of India and cricket is another thing which resides in the hearts of all of us and bands us together. Thus, IPL 2020 surely is an important event for all Indians with many cricket teams to cheer for like Mumbai Indians, Delhi Daredevils, and Chennai Super Kings. 
Colive Re-Opens the Cinema Rooms 
Related: COVID-19 Lockdown: How Has It Changed Our Lifestyle?
The safety of all Colivers is vital to Colive and so, as directed by the concerned authorities, we have taken all important safety measures to keep the virus away from our properties. During the ongoing COVID-19 pandemic, we had taken important safety precautions like regular sanitization of the premises, checking the travel history of new move-ins, and moving them into special quarantine rooms before moving them into double and triple sharing room.
Additionally, we had also been providing our residents with personalized and professional sanitization across all our properties in Bangalore, Hyderabad, and Chennai to keep them safe. While we were bound to follow strict regulations like closing all entertainment units like lounges, spas, and cinema rooms, some relaxations are necessary for the ongoing IPL 2020 season. This is why we have reopened cinema rooms across our properties exclusively for the Colivers to freely enjoy the fun of IPL 2020 and cheer for their favourite teams alongside the fellow colivers. 
Since the threat of the virus is real, we have taken all proper safety measures to keep the cinema rooms hygienic and well-sanitized for colivers to enjoy the IPL 2020 sessions freely, evading their fears.  
We, at Colive, help you get rental facilities at affordable rates but also have premium amenities, and a chance to build your community of like-minded people. Colivers enjoy all festivals and events like the ongoing IPL 2020 together and in time become friends from mere flatmates. 
Moreover, in the ongoing pandemic, we also offer the colivers a high-speed internet 24×7 to let them have a stress-free work from home and bide their time in their facilities. Want to build your own community of like-minded friends to enjoy events like IPL 2020 together? Visit the website of Colive to know more!