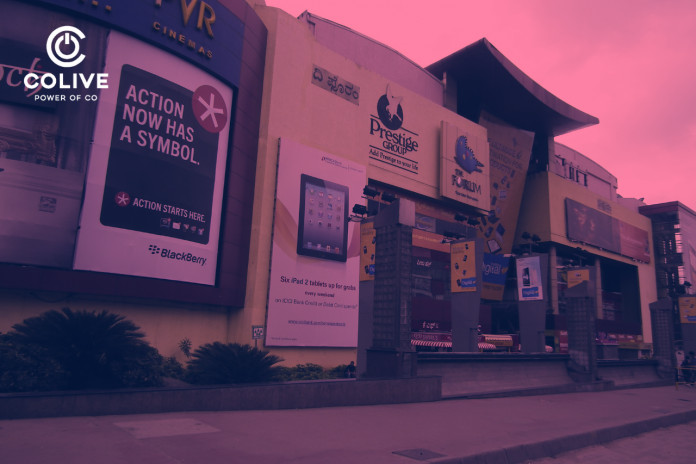 Koramangala — one of the most popular areas of the Bangalore to reside in is much adored by all millennials. With some places to shop, eat out with friends, gifts shops, brand stores, pubs, and much more, it fades all other residential areas of Bangalore. This makes Coliving in Koramangala for all millennials the best in the entire city of Bangalore.
We will surely talk about why coliving in Koramangala is the best but let's first talk a little bit about the history of this amazing locality of Bangalore. Located between the IT Hub Electronic City and Bangalore city, Koramangala was just a parched area with cheap land unaccounted for and no buyers, two decades ago. But some senior citizens decided to settle here and started developing it into a residential area. Around the 1990s they formed the 'Swabhimana Koramangala Initiative'. 
The area started getting its much-awaited revival with the formation of the initiative. First of all the locality was cleaned under the leadership of the mayor of the city and some parks were developed under the initiative. With a proper garbage disposal, being tackled by a pushcart system, the area finally started developing into a lush green area from a garbage disposal ground. Gradually people started settling here and soon Koramangala became a major residential and commercial hub of Bangalore. 
Koramangala is situated in the southern part of Bangalore and is 44 km from the Bangalore International Airport and just 9 km from the Majestic Bus Stop. It is surrounded by major residential location in the town like Ejipura, Madivala, Audugodi, Hosur Road, and Viveknagar. 
Since the 1990s Koramangala has developed into a commercial hub due to its location between Electronic City and Bangalore. Moreover, since it is close to Electronic City you can definitely save the commuting expenses by staying here. 
Coming back to the main topic and talking like a millennial, let's discuss why Coliving in Koramangala is the best thing about Bangalore.
Related: 10 Awesome Places To Enjoy The Nightlife In Indiranagar
Why Coliving in Koramangala is the Best?
Location
Talking about the location, millennials just love it! Koramangala is just located near Electronic City which is a major IT hub. It is located near many famous localities of Bangalore. Divided into 8 Blocks, which are separated by the inner Ring Road, is well connected to Domlur and other localities like Indiranagar, known for its ambient nightlife. 
Talking about Coliving in Koramangala, millennials find it the best place to nest in as it is one of the prime locations in Bangalore full of parks, shopping malls, hospitals, and all other amenities you would ever want for a perfect Coliving experience.
2. Easy Connectivity
Koramangala is one of such prime locations in Bangalore that offers easy connectivity to other parts of the city. It is just around 44 km from the Bangalore International Airport and just 9 km from the Majestic Bus Stop.
With the availability of the BMTC Bus Service and autorickshaws, Coliving in Koramangala is surely awesome for millennials.
3. A Pool of Bars and Restaurants
Talking about the millennials who love to work hard on the weekdays but always have a keen eye on partying and enjoying with friends, Coliving in Koramangala is the best option. It has a pool of bars, restaurants, and eateries where you can enjoy yourself with your friends and family either on the weekends or a luxury dinner even on weekdays.
Some of the best restaurants and bars in Koramangala include Fenny's Lounge and Kitchen, Sultan of Spice, and many more becoming the very reason why Coliving in Koramangala is the best for you.
Related: 7 Amazing Online Games To Play With Friends While Social Distancing
4. Close to IT and Business Parks
Coliving in Koramangala is amazing due to its location but it is also close to major IT Parks and Business Parks nearby. Some of them include Manyata Tech Park, Embassy Tech Village, RMZ Ecoworld, Bagmane Tech Park, and many others.
Moreover, what makes coliving in Koramangala the best for millennials is the fact that it is located very close to Electronic City which is considered to be one of the major IT hubs of Bangalore after Whitefield.
5. The Best Experience of Nightlife
Like we discussed earlier, Coliving in Koramangala is also awesome because it is surrounded by a pool of bars, pubs, and restaurants thus giving the millennials the best experience of nightlife in the city. It is filled with a lot of cafes, eateries, and bookstores which every millennial in the city adores. 
Koramangala is the best place in Bangalore to spend your precious moments with your loved ones, friends, and family both on weekdays and on the weekends whether you want to enjoy an awesome dinner or have quality time in the ambience of the many cafes this locality of Bangalore provides you. Any more reasons to not believe that Coliving in Koramangala is awesome?
6. Surrounded by Lush Greenery
Koramangala is a residential area of Bangalore founded in the 1990s to revive an unavowed area filled trash and garbage. Finally, this area developed into one of the most preferred residential locations of the city surrounded by lush greenery, trees, and parks where people like to spend their spare time in the lap of nature. 
With lush greenery and all of the other amenities, Coliving in Koramangala is truly amazing! 
7. Presence of Colive
Finally, with the brand new concept of 'Coliving' which has taken all major cities of India by storm has its presence across the locality of Koramangala too. With numerous PGs and double and single rental rooms, the myth of 'Expensive living in Koramangala' has been busted and replaced with the term 'Affordable Coliving in Koramangala' with the advent of this concept. 
Coliving in Koramangala hasn't only provided millennials with an affordable place to nest in but has also opened doors to the seamless experience of community living, make friends, and much more which none of the normal rentals could provide for just a decade ago. 
Colive is one of the key players in the industry which provides an affordable Coliving in Koramangala. At Colive, we provide the best rental homes at an affordable rate. We have beefed up our safety against COVID-19 at our facilities by taking adequate hygiene measures. We also provide you with a High-Speed Internet to give you the ultimate experience of work from home, considering the current scenario.
Enjoy a comfortable stay at Colive which has taken many steps to keep its residents safe in the ongoing health crisis, without compromising the services offered at its facilities located near prime tech and business parks around Koramangala. At Colive, we always care about the security and safety of our residents. Want to experience the best experience of Coliving in Koramangala? Visit our website and schedule a visit today!