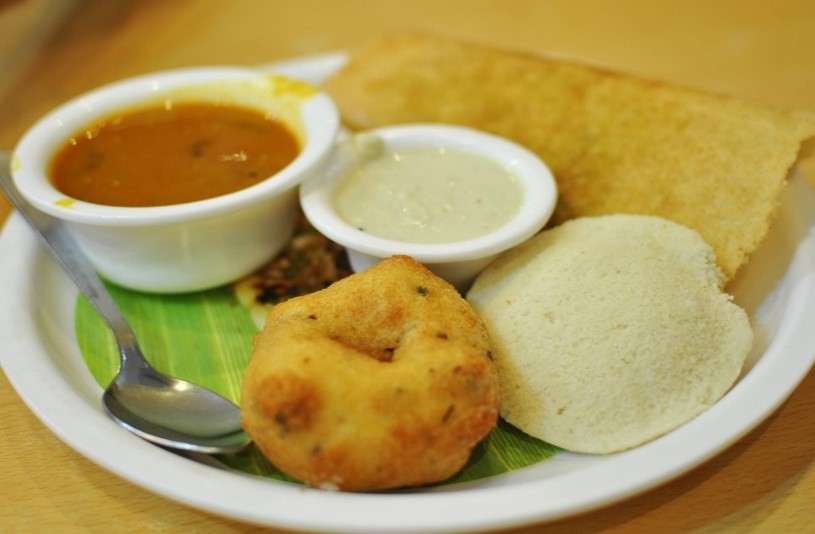 Moving to South India can be a big culture shock for anyone from North India. But the real beauty of our country and being a true Indian is that you can survive, adapt and thrive almost anywhere! But again sometimes, life can get a little tough when you start living alone mainly when it comes to food.
South Indian cuisine has made its mark across India, even captivating the taste buds of North Indians. Dishes like dosa, idli, and vada have become favorites. The unique blend of flavors, generous use of coconut, and mastery of spices create a delightful experience. The tangy tamarind-based sambar and coconut chutneys are relished as accompaniments. Moreover, the richness of Hyderabadi biryani and the piquancy of Andhra curries showcase the diverse range of South Indian flavors that have found a special place in the hearts of North Indian food enthusiasts.
While the word 'Food' for any north Indian brings out that aromatic picture of soft, fluffy naans, delicious butter chicken, juicy kebab platters and spicy curries, but that's not all when it comes to food in India. The above-mentioned delicacies are just a part of this wide ocean, and when it comes to South Indian cuisine it is definitely something polar opposite. And mind you, it's more than that idly, dosa and vada concept.
South India & Its Distinct Cuisine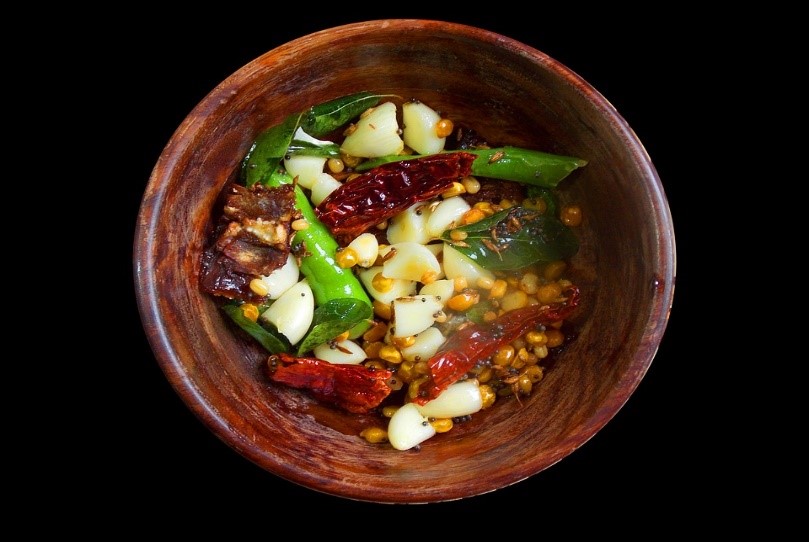 South India comprises of Karnataka, Andhra Pradesh, Tamil Nadu, Kerala, and Telangana and each of these states has their own variant of the commonly known south Indian dishes and an array of regional mouth-watering specialties.
Unlike the chilli loaded recipes of North, South Indian cuisine has a very distinct taste of tamarind and coconut. South Indian cuisine is truly an enchanting affair of exotic spices and lets face it, nothing can beat the aroma of crackling curry leaves and the sound of sputtering mustard seeds. Despite being totally distinct from north Indian cuisine, South Indian recipes does make us go weak at the knees, the smell of those crisp vadas, the taste of hot piping sambar and rasam is totally irresistible.
Eating On A Banana Leaf Thali
Food is an experience, isn't it? Well, different states have different ways of serving food. Steel, copper or even silver thalis is what we use to serve our food in the north, but down south the traditional way of having food is on a simple Banana Leaf.
From olden days to the present day, it is tradition to serve food on banana leaves. Everybody is expected to sit together on the floor and eat with hands, rice, vegetables, meat lentils, curries, papad and pickles every single thing is served on the same leaf. Eating on banana leaves is a practice that dates back thousands of years, though its benefits (Health, eco-friendliness, hygiene, chemical free) are still relevant today.
5 South Indian Dishes North Indians Simply Love
Now let's check out 5 South Indian dishes that are equally loved by the north Indians.
1. Masala Dosa, Idly & Vada – Well, I am sure these do not need any introduction, from kids to adults, these South Indian breakfast recipes are an all-time favourite.
2. Upma – Relished all over the Indian subcontinent and not just the South, Upma topped up with some grated coconut and greens is something that can make you droll for its simplicity.
3. Mysore Pak – This authentic south Indian desert comes from the palace of Krishna Raja Woodeyar. For people who have the bug for sweets, this is one of the much-relished dishes to add to your must-try list.
4. Hyderabadi Biriyani – South India has 'n' number of varieties when it comes to Biriyani, Ambur dum biriyani, Nati Kodi Biriyani, and another most popular one is Hyderabadi Biriyani. Stirred by the culinary styles of the Mughals, Tamil Nadu, and Persia, the Hyderabadi Biryani is totally loved for its matchless flavors.
5. Banana Chips – All over the south, check out any road or lane and you will surely see that "Hot Chips" shop frying off different varieties of chips. Karela, cluster beans, potato, sabudana, jack fruit and much more, it's like you name and they will fry it. One of the most loved ones for the northies is Banana Chips of course.
Eat Along South
I would say, don't hunt for North Indian food when it South, but try and relish these south Indian flavours as much as you can. Trust me waking up to delectable South Indian dishes will make your days all the more better. Do let us know which south Indian delicacy tops as your favourite.