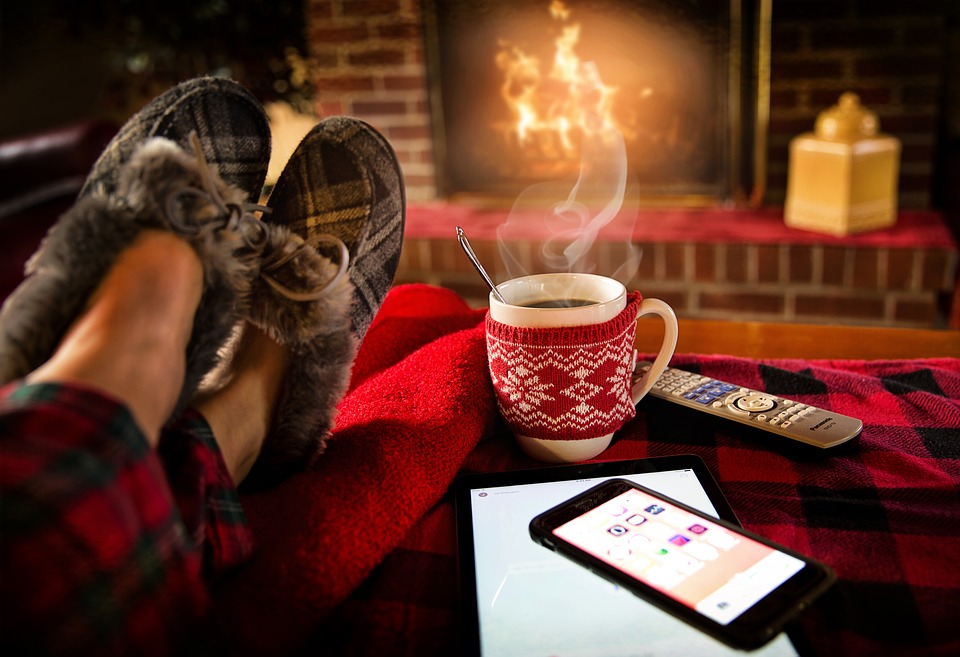 Unless you are a hermit and choose to live in isolation, you know the need for human companionship. Most of us, especially students and bachelors, prefer to share a place with one or more roommates. It's convenient and allows you to have interesting company. There are numerous other benefits of sharing an apartment, rather than living alone in it and bearing the expenses on your own.
However, we all need our personal space and quality time just with our selves but sharing your apartment with others tends to restrict it significantly. 
Important Of Your Own Personal Space
Your privacy and personal space start to matter more as you grow and you realize the need for having time for yourself. These are the top benefits that you get when you find sufficient time for yourself, whether for inner contemplation or for meditation and relaxing.
'Me' Time lets you Unwind
Being constantly 'ON' prevents your brain to get the sufficient amount of rest it deserves. This is helpful to rejuvenate your body too. When you take out time just for yourself, with no distractions, it helps to clear the mind, increases focus and helps to think clearly.
'Me' Time Increases Productivity and Improves Concentration
When you remove as many distractions from your daily life, you are able to concentrate better, which in turn, gets your work done faster.
'Me' Time Helps to Discover Yourself
When you are a part of any group, the mass perspective affects your own personal perspective to a large extent. However, this is not always productive and what you would want otherwise.
'Me' Time Allows You to Think Clearly
Daily commitments and responsibilities can seem endless however when you take out time for yourself you are able to avoid this tediousness and engage in deeper thought, which increases creativity.
'Me' Time is Excellent for Problem Solving
When you spend time on your own and get a better understanding of your likes and dislikes, you are inherently able to make better decisions in life.
10 Awesome Tips to Create Your Own Personal Space in A Shared Apartment
You don't have to concede your own personal and private space to your roommates when you are living in a shared apartment. There are ways in which two and more people can easily share living space without compromising on their personal space.
Check out these 10 awesome tips that help you to create your own personal space in a shared apartment.
Empty Corners = Crazy Corners
Don't leave corners empty. Empty corners seem tempting to everyone for displaying their stuff. Make sure to divide the corners in every room accordingly too.
Use Space-Saving Furniture
When you use compact and foldable furniture, such as bunk beds, sofa-cum-bed, etc. you are able to keep significant space free in your apartment and move freely within.
Bed Down
Your bed provides the sanctuary of peace and comfort that your body and mind need most. So, make sure that your bed is especially comfortable and cozy, being close to the ground is one of the best ways though.
Subtle Barriers
Effective communication is the best way to let your roommates know yours and theirs individual personal space in the shared apartment. Do not demarcate your own space like a military zone, but rather make it so that it is most subtle yet noticeable by your roommates.
Show Off Collection
Personal belongings, as well as grooming items and such, need to be clearly defined as being out of bounds for your roommate. Ensure that you clear it up by showing them your collection and reminding the limits on their use.
Use Sound Absorbent Furnishings
Even if you find silence and peace more comfortable, your roommate might find it oppressive and depressing. However to ensure that you and your roommates are not disturbed overtly with music or just regular messing around that we tend to, make sure that you choose sound absorbent furnishing.
Let Nature Walk In
Everybody loves a little green in the house. So make sure that you select some potted plants which can help to give a pleasant appeal to your apartment. This activity can be done individually in your own rooms.
Stow Your Belongings Discretely
We may like to think that the mess in our room is actually quite well-organized as you can find anything you want easily, however, this is not the same to others. No one likes to live in another's mess so ensure that you do your part and keep your belongings stowed in a discrete space.
Keep Non-Essentials Away
When you are sharing an apartment, then it is advisable to keep all non-essential items in storage. Out-of-season clothes, shoes, furniture, etc. can be stored in the storage and helps to provide more open space.
Decorate and Accessorize
Though you might have to consent with your roommates for decorating the rest of the shared apartment, your own room is your own domain. Choose decorative items and accessories that help to signify your individual tastes.
Final Thoughts
Did you see how easy it becomes to make a shared apartment feel cozy, comfortable and like home with just a bit of proper communication and effort from your end? So try these 10 awesome tips to make your own personal space when you are living in a shared apartment and feel at home in it.