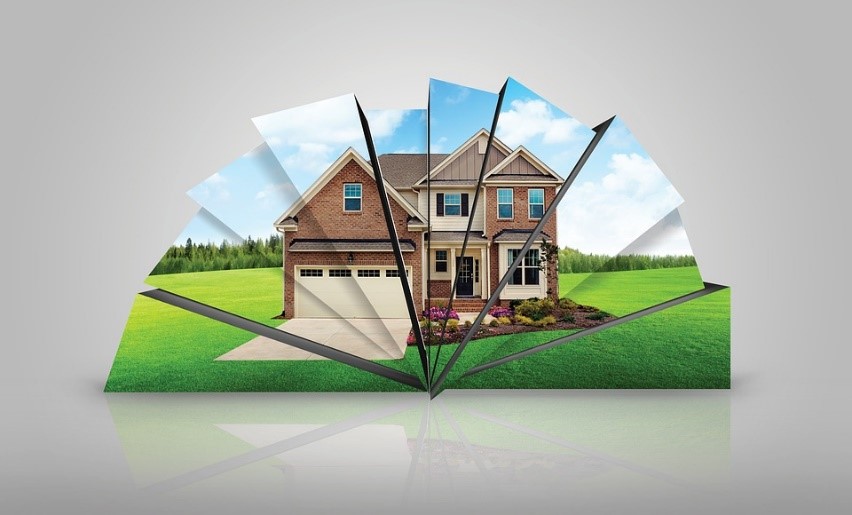 They rent when young, they rent before they decide where to live permanently, but most of all, they rent because they can't afford to buy. Will India soon turn into a country of Lifetime Renters?
In India, it would be a gamble to invest a large chunk of your hard earned money to buy an apartment. While the demand for homes is more in the affordable sections, builders of our country are more into developing prime and luxury apartments which often don't fit in the budget of average earning people. To be conclusive, the real estate market is more of a terrain of the people who wish to invest and speculate and not for those who plan to settle down in one place.
Now let's turn our angle to the younger generation. Homeownership for long has been one ultimate milestone that every Indian abides to achieve. But in today's context, homeownership is more of a thing of the past, especially for this younger set. India's Millennials, 400 million and growing are choosing to move into new cities and staying on rent. Buying a home is nowhere a part of their agenda, as it means getting tied up in one place. This generation has the crude hunger to experience life at its best and not get burdened with life goals like owning a home or a vehicle.
Homeownership Is On A Decline & No Longer A Solution
Buying a house in India has become one tedious task: from booking an apartment, spending a fixed amount and committing to pay EMI for about 25 years and balance your dues for your daily expenses, the process of buying a house in your favorite city is a very hard nut to crack. Secondly, it does not make much sense to invest in property worth 50 lakhs or more and enslave yourself for the rest of your life possibly in a profession that you dislike.
Numbers Don't Lie
The transition of buyers to renters is not only courtesy of the mobility in their profession but also due to the interest rates set by the Reserve Bank of India(RBI). According to the property consultant, Analock research, about 4.4 lakh residential houses in the metro cities of India remained unsold in 2017.
Although the real estate organizations are trying to lure buyers by offering them a reduction in price, nullifying the GST and moderate loans, it has not worked out in their favor. The home buyers are looking more than just the price and the loan interest rate. Some still believe that the property prices are high, the others are not sure if the project will be finished on time.
The managing director of Liases Foras Real Estate Rating and Research Pvt. Ltd mentions that the apartment in the Rupees 40 lakhs-segment have done considerably well and the builders have not fulfilled their commitments to the buyers thus leading to a huge accumulation of inventory.
Where is this industry heading to? A question that will be answered only with time….
Why Is Renting Working In India?
One of the world's strongest sources of untouched economic potential are Millennials in India, affordability is not the one and only reason they are letting go the idea of homeownership. Millennials have enough disposable income, but they are more particular about their freedom. And when it comes to living, renting wins.
Other aspects of renting a house in India rather than buying one is staying away from the fluctuations in the property price which would not affect the frequent change in the rate of the apartment. Its more of a risk that millennials always choose to avoid.
Renting a house, further furnishing it with rented furniture and appliances totally negates the idea of investing in things that ultimately depreciate in value. Millennials believe in the idea of – 'Why own when you can simply rent".
Buying affordable homes in central locations is next to impossible today, the ones available are excessively priced. This is another important factor that supports renting over buying. Renting allows one to experience living in posh locations and living in those apartments which otherwise one could not afford to buy.
Unlike earlier, these days people prefer not to take too much of responsibilities on their shoulders. When it comes to living a comfortable life, they prefer it to be hassle-free with less ownership. Renting would mean if the boiler breaks, the landlord will get it fixed.
Mobility is another important factor, renting imparts the flexibility of quickly moving from an apartment. Irrespective of the reason for move, one will not need to worry about a property remaining vacant. Renting simply means giving prior notice to vacate and renting another at the most desirable location.
Conclusion
As per the recent reports, there will not be any significant change in the rate of an apartment, renting an apartment in India is definitely be a better option and the results are clearly evident. With job mobility in the course with an additional influx of migration to the cities and the suburbs, renting a house has been common for decades and would prolong.
Renting can be a happy experience and for some, it can be a dismay. Co-Living is ensuring it's a happy experience for all, find out more here www.colive.in.