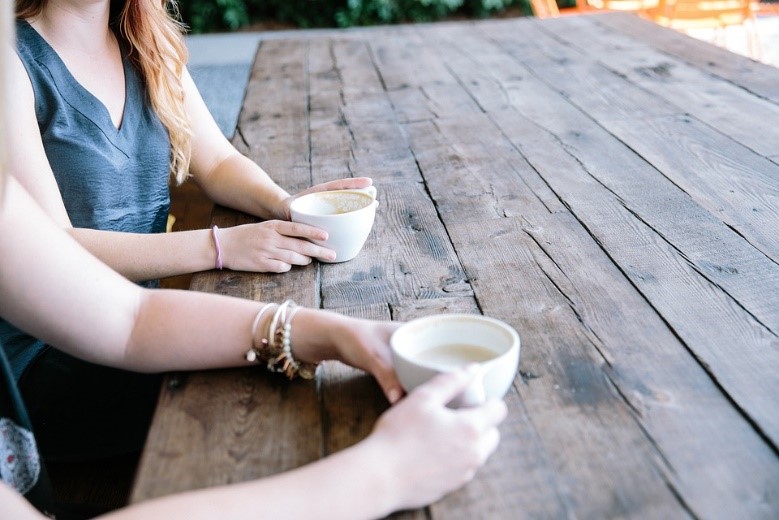 The first day in college can be exciting but can also be challenging if you are not able to connect with anyone in the first few days or getting accustomed to the campus environment. The pain of leaving behind your old buddies is immense, also you may even find it difficult to find new friends as you had the same gang of buddies from your kindergarten days. After all those days of fun, adventure and emotions, one might feel anxious about leaving their wolf pack behind and starting a journey anew.
So now it's a new journey and you have to start all over again, and you are simply clueless. Here is some help, wear a smile on your face and read on.
Making New Friends
Getting to a new college does not mean that you should spend most of the time behind your books. College is more than just studies, it is also about making new friends and getting along with them. Remember, an active social life can be a stress buster and can also help in an interactive learning environment which would drive yours for a better career in the near future.
Guess what? You are not alone. Everyone will go through the same phase and eventually you will surely find like-minded people around. We have gathered 9 awesome tips on how to make friends in college easier and make your days ahead memorable as ever.
1. Always Play 'You'
It can get hard to be yourself if you are not able to find the right group and thereby you become pretentious enough to fit in the social group. This version of 'You' will never work forever. Being yourself is an expression of who you are. Don't limit yourself to hang out with people who are like you.
Break the boundaries, college is the best opportunity to explore and build a great social network of people from whom you can learn. Express yourself and let express!
2. Be Nice
Having a positive attitude every day, staying happy with a smile can help others to feel good about themselves. Being nice brings a great aura around yourself that can benefit your tomorrow as well. Be a helping hand to one in need, be polite and civil to everyone and always find a way to stay happy.
3. Don't Take Corners or Isolate yourself
Again, it is alright if you do not find groups that clicking with anyone. In the freshmen year, almost everyone is finding the ideal group to be a part of. Don't isolate yourself and live the cold comfort to adjusted eventually.
There is a need to be a valuable person and to be one, you should speak your mind. Appreciate people who listen to you and hear them out too. And who knows people might like you and become your best buddies for life!
4. Take Initiatives
You cannot reach the apex unless you take your first step. A lot of courage is required to take initiatives whether in your class or amongst your friends. Ask a lot of questions to learn and show genuine interest, maintain a to-do list and get it done as soon as you can, speak up when needed and be productive. It may sound hard but once you start with commitment, there will no barrier to stop you.
5. Sit Beside / Talk To One New Face Every Day
It may be terrifying in the first few seconds, trying it may work wonders for you. Sharing your feelings with a stranger may give you a better perspective on life and you might possibly become friends with some of them. The more the merrier!
6. Be Open
Listening and speaking your feelings or the things you like can motivate others to be more open to you. Be the most easily accessible lad in your gang. This will help others to share their thoughts and needs with you. One can learn more from listening than speaking.
7. Participate In Events & Extracurricular Activities
College is more than wake up, eat, study, sleep, repeat! you will get opportunities to go out there to take part in the sports, art and other fun activities you'd love to participate and find new friends. You should attend the cultural events of other colleges and maybe you can represent your college and make them proud!
8. Join Clubs
One of the best ways to get acquainted with people is by joining a club of your desired interest. You will surely find people with common interest and joining clubs will be something you have never experienced before. Check out the cultural clubs in your college from the website. Give your life a new dimension by trying different activities of various horizons.
9. Always Believe – It's Never Too Late
You may be an introvert or anxious to try making new friends. All you need is to take small steps every single day and ultimately befriend a few to many. Always believe in yourself as everyone is special in their own way. Better late than never.
Keep your hopes high, recall the quote that Andy Dufresne told Red in The Shawshank Redemption "Hope is a good thing, maybe the best of things, and no good thing ever dies"
Conclusion
The College will be a great place to learn and meet amazing people from various places. Make friends, share memories and stay awesome to cherish your college time when you look back. We hope these tips help you in making friends with ease.