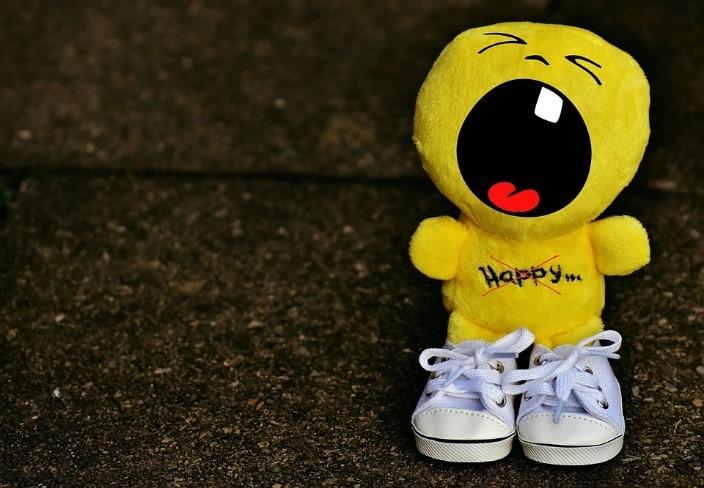 The Christian Medical College (CMC) and VIT University are the most popular educational institutes in Vellore, and every year these institutions attract thousands of students from all over the country. If you are one of those who cracked the tough entrances exams and interviews and gripped a seat in either of these reputed universities, then this piece of content could be interesting for you.
Vellore, one of the most scenic cities in south India, this quaint little city is nestled beside the Palar River in the north with a few hills interspersed around it. Are you all set to move into Vellore? Well before making the move there are a couple of things you will need to plan- Packing, Transport, and finding the right accommodation are few of them.
Living As A Paying Guest – Why A Total Nightmare?
Majority of students, especially those who have not had previous experience of staying away from home for studies, would prefer staying at paying guest accommodation over hostels, mainly because of the seemingly independent and fun opportunities it provides. However, if feedback and reviews from numerous students are taken into consideration, then staying as a paying guest in the city can be a nightmarish experience.
Living as a paying guest in Vellore can sometimes turn into a challenging experience. Issues like unfamiliar surroundings, strict rules, clashes with fellow residents, and limited freedom can contribute to a potential nightmare. Finding a comfortable balance between personal preferences and the PG's regulations can be demanding. However, clear communication with the PG owner, understanding the terms beforehand, and considering alternatives can help mitigate these challenges, ensuring a more positive living situation in Vellore.
Here are few factors that might inhibit you from enjoying your college life to the full, especially when living in PG accommodation, in Vellore:
1. Expensive
Many students, who have lived as paying guest while studying in the city, have reported a "taken-for-granted" attitude from the most PG landlords. There is a misconception amongst landlords in Vellore that students coming to study at VIT University or CMC Vellore belong to rich families, hence they try to pull high rents from them.
2. Location & Transport
The localities around the VIT University and CMC are not highly advantageous for student living in it. Apart from the language barrier, there are limited transportation facilities to-and-from the colleges. To add further, the fare autorickshaw drivers charge is not authorized, and there is no scope for bargaining with them once they know you are not from the region.
3. Too Much Of Freedom
When you live in the college hostel, instead of paying guest accommodation, there are certain rules and regulations that help to improve your college life. Living as a PG gives you unwarranted freedom, which can sometimes adversely affect your studies.
4. Misleading Environment & Bad Company
Living as a PG does not guarantee good and trustworthy company for you. Youth from all corners of the country come to study in these esteemed educational centers. Out of these, not all may be serious about studies and may be under the misconception that college life is all about fun and no studies. There is a great risk that you may fall along with such company and lose your credits at the college.
5. No Privacy = Less Concentration On Studies
When you live as a PG, you will have to share your accommodation with others. With no strict rules regarding noise, you will hardly find a moment of peace to concentrate on your studies.
6. Food Nuisance
Getting tasty and wholesome food is a big problem, especially for students who are not used to rice-based foods. Living as a PG, you may have to join a mess or get meals provided by the PG owner which are often known to be horrible.
Co-Living is an innovative concept of shared accommodation and CoLive is a platform where home seekers like you can locate and book fully furnished and managed homes across Bangalore, Chennai, Coimbatore, Gandhinagar, Madurai, Thanjavur, and Vellore.
The four fundamental elements of our accommodations are:
STYLE – Fully furnished & stylish serviced homes.
SAFETY – Homes are 100% secured, controlled & monitored remotely.
SERVICE – Fully managed homes for a hassle-free experience.
SAVINGS – Fashionable homes at affordable prices.
Living at CoLive means you're always invited and never indebted. Shared living spaces, common amenities, and occasional get-togethers provide for a true sense of community that's often lacking in cities like Vellore and never possible in other forms of accommodation.
So, if you have decided to join at CMC Vellore or VIT University, choose to stay in a CoLive accommodation. This not only helps to ease your college life in Vellore but also helps to add convenience and free time for leisure activities.
We provide Coliving homes in the places you want to live, we provide the beautiful spaces and you can make them your home. To know more visit www.colive.com or contact us at 7676000500.