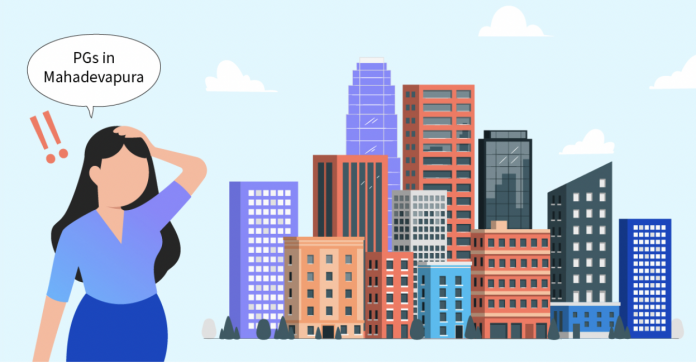 Hyderabad is the capital of the southern Indian state of Telangana. It's a major development hub with a plethora of high-end restaurants and businesses. Fort Golconda, a former diamond-trading center and the dynastic capital of Qutb Shahi are one of the city's historic sites. 
The Charminar, a 16th-century mosque with four arches supporting high minarets, is an old town icon near the ancient. Hyderabad's typical monotonous mismanaged PG is an out-of-date form of lodging for a city that is one of India's major IT hubs. More is owed to the young people who pack their belongings and relocate to our city, carrying with them their lofty ambitions. You have earned the right to begin your journey in a welcoming environment.
Hyderabad's cultural scene is diverse. Hyderabad not only boasts a wide ethnic mix, but also a rich cultural heritage. Since the Asaf Jahi dynasty ruled, it was known as the "city of Nizams." As this kingdom fell apart, the Mughals rose to prominence and brought about a cultural shift in the people. Because of its rich cultural legacy, Hyderabad is thriving today. The city's population, known as Hyderabadis, have created a culture that is a unique blend of Muslim and Hindu traditions.
Hyderabad is a crossroads of North and South Indian cultures. With strong Islamic influences stretching back to the Nizam dynasty, Hyderabad's culture is distinct from that of the rest of Telangana. Hyderabad's architecture, cuisine, lifestyle, and language all reflect the impact of Islamic culture. This is more apparent in the ancient city, while the new city depicts a more global society.
Hyderabad is Telangana's fastest-growing city, and the city has successfully maintained its place among India's cosmopolitan cities, thanks to rising real estate prices and a thriving IT sector. With so many things to offer, Hyderabad has an outstanding ability to accommodate all types of individuals. People come to this city to look for work and education because it is India's international center of information and technology. 
Housing 
Hyderabad is, for the most part, a safe city, especially considering the vast population. However, as with most cities, some areas are more desirable than others. Modular kitchens, modern fixtures and fittings, and a variety of amenities such as a clubhouse, swimming pool, gym, and indoor activities are available in the majority of these areas. 
When it comes to determining where to live, the location is really important. There are, however, additional aspects to consider while picking a place to stay. For example, some PGs offer basic amenities including food, water, a bed, storage, and a water heater. On the other hand, luxury PGs offer superb amenities and living conditions.
Localities where can you find Luxury PGs: 
1. Banjara Hills: 
Banjara Hills, in Hyderabad's northwestern suburbs, has long been regarded as one of the city's most affluent neighborhoods. It is one of Hyderabad's most expensive neighborhoods, according to the Economic Times Magazine. Banjara Hills is home to some of the city's best restaurants, shopping malls, and educational institutions, whilst maintaining its calm and serenity amid a bustling city. This upscale neighborhood in Hyderabad is without a doubt one of the best places to live in the city.
2. Jubilee Hills: 
Jubilee Hills is an affluent neighborhood in Hyderabad, situated between HITEC City's IT and Banjara Hills' rich commercial zone. It is regarded as one of India's wealthiest commercial and residential districts. In Jubilee Hills, the Telugu Film Industry hub of Film Nagar, often known as Tinsel Town or Tollywood, is located. Telugu celebrities (Akkineni Nagarjuna, Allu Arjun, Chiranjeevi, Prabhas, Vijay Deverakonda, and others), businesspeople, and politicians have all made their homes in the region.
3. HITEC City:
 Another IT hub with software companies is this one. It also has a hospital stadium and a shopping mall, providing residents with a comfortable and convenient lifestyle.
4. Gachibowli: 
In Hyderabad, Gachibowli is a well-known upscale area. It is close to Hitech City and is home to a number of well-known companies (Accenture, Microsoft, TCS, Amazon, and others), making it a popular place to work. It's equipped with everything you'll require for social and retail activities. It is well-known for both its sports facilities and its IT firms. It provides people with a pleasant living environment along with all current conveniences.
Things to keep in mind before moving into a luxurious PG: 
It's critical to get a PG with a price range that fits your budget. List your monthly expenses — food, transportation, entertainment, and so on — and then calculate the cost at the end of the month to be placed in a convenient location.
It's crucial to consider the location of amenities including hospitals, medical shops, bus stops, food stores, and entertainment areas. Most significantly, you'll need it in restaurants.
To avoid future disputes, look into the visitor policy offered by the PG owner. Overnight stays with friends and relatives are not permitted in some PGs. 
You can look for a PG in the streets of Hyderabad, but the best choice is to seek online or visit Colive. Colive offers a variety of shared and private living arrangements with all of the necessary conveniences to make your stay as comfortable as possible.