Good PG in Whitefield-5 things to check first before booking 
As Bangalore's tech sector grew, so did the number of young people eager to relocate there in search of a home close to their place of employment. At this point, a number of neighborhoods in the city began to experience an abrupt increase in demand for residential areas and were overnight recognized on maps of Bangalore and India. Naturally, Whitefield became one of the main technological and populated areas of the nation.
Are you looking to relocate to Whitfield, and on the hunt for a good PG in Whitefield? You've landed just at the right place. Check out our checklist you need to keep in mind 
Table of Contents: 
Looking for a good PG in Whitefield? Here are the top 5 things you need to check first
   1.1. Skyrocketing IT Wave 
   1.2. Colossal center of entertainment and social infrastructure
   1.3. Significant capital growth
   1.4. Numerous options for accommodation are available.
  1.5. 5 Things You Need to Check 
  1.5.1. Verify the given amenities.
  1.5.2. Before moving in, at least once, visit the PG
  1.5.3. Connectivity to prominent spaces
  1.5.4. Chat with your roommate
  1.5.5. Check the food provided
Due to the modernization of its burgeoning technological district, Whitefield, Bangalore saw a change from a "Garden City" to an ultra-developed "Silicon Valley." Co-working spaces in and around these flourishing neighborhoods have helped the real estate market in addition to the fact that numerous business titans have established their presence here. 
Whitefield used to be a charming neighborhood. It has since made a triumphant return and is now regarded as one of the best neighborhoods for residential living. Whitefield has one of the largest expat communities in the nation as a result of people moving there for employment from all over the nation and the world. These elements have elevated Whitefield to the status of one of Bangalore's most globally minded neighborhoods.
Skyrocketing IT Wave
Thousands of young IT professionals can find employment in several large multinational corporations (MNCs), information technology (IT) firms, and start-ups that call Whitefield home. It has evolved into a tech hub and is home to several parks, including the renowned International Tech Park. Whitefield presently has numerous notable corporations expanding their clusters, attracting investors. In this prestigious area, residential buildings will continue to gain popularity as the tech boom is predicted to accelerate in the future.
Colossal center of entertainment and social infrastructure
A residential community must have enough social infrastructure services. When it comes to social infrastructure, Whitefield is at the top of the list since it has reputable educational institutions, hospitals, banks, and shopping centers. Additionally, it is a favorite hangout for writers, intellectuals, photographers, and painters. There is a tone of area for pleasure there. Whitefield has a lot to offer, including museums and art theaters. Whitefield, which has a sizable population in the 20 to 35 age bracket, has become a center for the younger generation. There are several bars, clubs, and breweries in the region, as well as a variety of malls for weekend retail therapy. As a result, purchasing a home in Whitefield involves considering not only the residence but also its proximity to amenities like shopping and entertainment.
Significant capital growth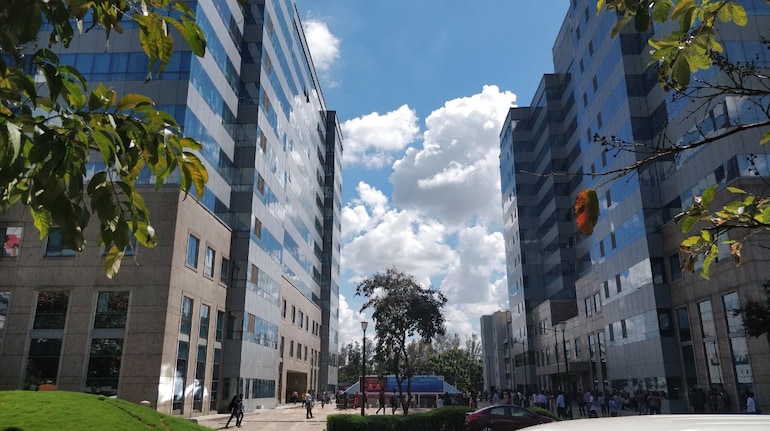 Rapid development is accompanied by property values rising quickly. Whitefield has seen a substantial rise in property values as a result of its proximity to important commercial areas and the high number of tech offices that have opened here. This area is ideal if you want to buy a house primarily as an investment because it's simple to find a tenant and generate a sizable rental income. The demand for housing options has increased as more individuals relocate to this area for employment.
Numerous options for accommodation are available.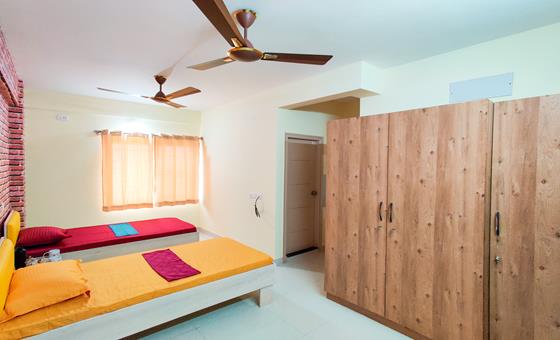 The variety of housing options Whitefield offers is an intriguing aspect of the city, with being the major IT hub comes a myriad of housing options. From best PG in Whitefield, Co-living spaces to a variety of opulent villa options, township developments, apartments, etc., for sale at various price ranges to suit various budgets. Whitefield is one of the best neighborhoods in the city for purchasing property thanks to its wonderful designs, stunning architecture, and variety of housing developments. Additionally, it offers a variety of housing projects from well-known developers to choose from.
When moving to Whitefield, the best and easiest option would be finding the best PG. This helps you cut down on all the extra workload. With the best housing amenities and the comfort of finding a home like food in a new culture, PG's gives you the best experience and freedom of exploring a new city altogether! But finding the best PG isn't very good, is it? So we have curated a list of 5 things you need to check before you move into the PG you have had in your mind. 
5 Things You Need to Check: 
Verify the given amenities.
Moving into a PG is, as you can see, considerably different from moving into a solo flat. Because it's likely that the PG already contains many of the items you'd need. Therefore, you should review the list of amenities once more and ask the PG owner whether any of them are working before proceeding. For instance, you don't need to bring one if they already have a functional induction cooktop for everyday use. Make every effort to conserve space. Some PGs like Colive, give you a lot of amenities other than just a living space. With one subscription you get access to gyms, workspaces, best weekend parties, unlimited WIFI, and much more. 
Before moving in, at least once, visit the PG
Let's imagine you find the best PG in Whitefield and plan on moving in, and have a lot of luggage. In that situation, the move will include more than just loading your belongings into a cab. You might also require help. Therefore, be sure to stop by your PG for that at least before moving day. To start, it will assist you in carefully planning your route to the destination. Additionally, you'll avoid last-minute unforeseen circumstances like needing an extra curtain. Or realize that your bedside table won't fit because of the tight area. Or truly anything of the sort.
Connectivity to prominent spaces 
Living in Whitefield, you are aware of how much better things are than in other parts of the city. Verify your PG's position and whether you can get to your destination without too much difficulty. 
Whitefield is well known for its quicker travel times due to the excellent road connections from this region. Since Whitefield is at a handy location and close to Old Madras Road, it offers excellent access to air, rail, and ground transportation (National Highway 4).
4.Chat with your roommate
Yes, be sure to speak with your roommate after they've been addressed. In addition to a vibe check, we advise you to discuss the contributions you'll make from both ends. Since you could just share everything, there is no need to keep two sets of everything in the same space. So they can bring the tablecloths while you take care of bringing the curtains. Or, they can bring their Netflix login to share while you bring your UNO pack.
5.Check the food provided 
We can't stress this enough, food is a vital part of our routine, and without proper food service and a hectic schedule, you can easily fall prey to junk food daily, not to forget the amount of money you would be spending every day. Colive PGs are exceptionally well-known for their amazing and homelike food provided with your stay. 
In conclusion, it can be argued that the IT boom, a driving force behind Whitefield's development, has produced a massive job market with two enormous advantages for anyone wishing to relocate there. Living here will enable you to live closer to your place of employment and will also put you in the city's infrastructure-rich core. This IT hub has something for everyone, whether you are relocating for the first time or on the lookout for the best PG in Whitefield.