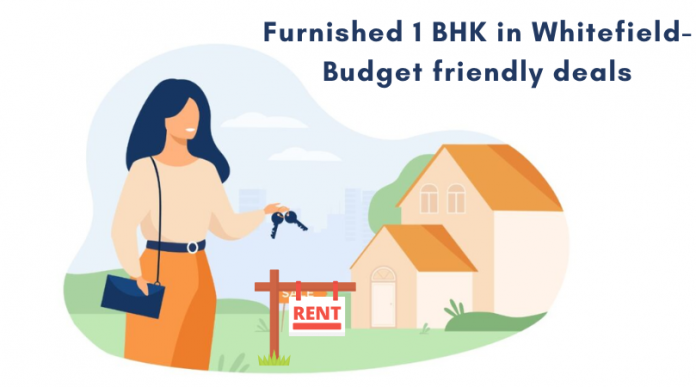 Furnished 1 BHK in Whitefield-Budget friendly deals
If you have got a job in Whitefield then it sure is your go to location for PG in Bangalore.But the mere thought of searching a good PG for yourself is enough to make you anxious. Isn't it? The easiest and most common option is simple online search to find the ideal furnished 1 BHK in Whitefield. This might seem easy initially when you are just scrolling through the available options but the uncertainty regarding the availability of amenities can leave you distressed. So how to go about searching furnished 1 BHK in Whitefield?
Welcome to Colive, India's largest Rental exchange platform. This technology powered rental accommodation platform provides the finest furnished PGs at the most affordable rates throughout India.
Below are some of the Best Budget-Friendly Options for furnished 1 BHK in Whitefield:
1. Colive Athens
Located at the heart of Whitefield in Bangalore, this premium Colive property offers stylishly-furnished and professionally managed studio rooms with double, triple and couple occupancy. And for the days when you don't wish to cook for yourself, Colive Athens has all the arrangements like inductions stove and utensils in place for you. A range of important personal amenities like designer cupboard, premium bedding and common amenities like fitness room, community kitchen and hi-speed WiFi are provided within the monthly rental to all residents.
2. Colive Cleveland
Colive Cleveland is conveniently located on the Outer Ring Road. Its close proximity to tech parks and IT giants such as Bagmane World Technology Centre, Oracle Tech Hub, Divyasree Technopolis, Prestige Technostar, Samsung, and Lenovo makes it the much desired furnished 1 BHK in Whitefield. It offers stylishly furnished and fully-managed rooms at budget friendly rates. The amenities include a range of modern facilities like seamless WiFi connection, recreational fitness room, 24×7 CCTV surveillance and many more.
3. Colive Hackensack
Colive Hackensack is undoubtedly one of the best known affordable Colive properties in the Whitefield area. This property is best suited for the bachelors out there relocating to Bangalore for work or studies. The rooms are available in single occupancy, double occupancy and triple sharing options. All the modern amenities are available to make your life easy and comfortable in a new city.
4. Colive Medford
Colive Medford is in close proximity to tech parks like Kalyani Tech Park, Sigma Soft Tech Park Business Bay, Prestige Tech Park, Oracle Tech Hub and more. This premium property offers stylishly designed studio rooms with double and triple occupancy. The amenities and services available here include seamless Hi-Speed WiFi, Professional housekeeping, Community kitchen, Dining hall, Reception, Fitness room and more.
5. Colive Magnum
Located near Kundanahalli signal, Colive Magnum offers studio rooms that are well equipped with all modern amenities. The rooms are available in single and double occupancy with wonderfully done interiors.  The best part is the attractive location of this property to make your after work recreation much easy with many eateries like Just Bake, Green Berry dry fruits & Chocolates in close proximity.
Choose your favourite PG accommodation for hassle free, comfortable living experience in Bangalore. Happy Coliving!