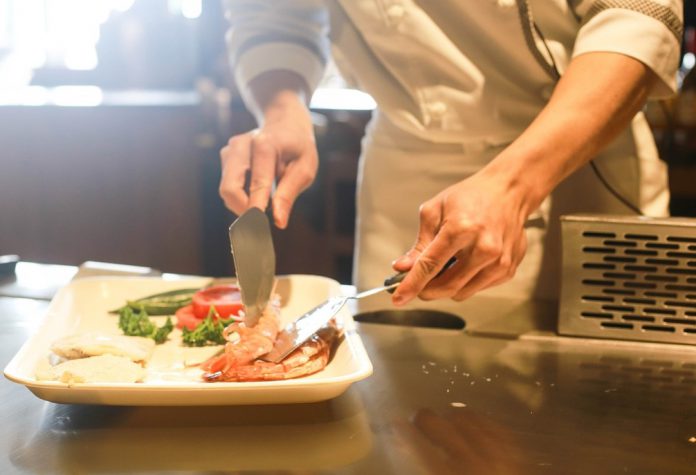 A bachelor's life is a fine breakfast, a flat lunch, and a miserable dinner. Francis Bacon
Bachelor's life is always considered a fun alternative lifestyle in comparison to that of people living with their families. The bachelor lifestyle is the dream of many married guys, but how do those bachelors really feel? Well, one answer would not do justice to all, as it actually depends on what kind of bachelor you're talking to. However, one thing is clear that everyone isn't a chef, but while living in the PG we all try to experience self-cooking.
We all know most bachelors don't have proper cooking facilities while they live away from home. It turns out to be a little difficult activity for them to cook, also most singles avoid cooking complicated cuisines. Many of us don't have the time to whip up intricate dishes but we still want to eat something healthy yet tasty.
Let's prove Mr. Frances Bacon wrong. For those who want to eat self-cooked tasty meals, we have brought this list of delicious and quick to cook dishes. Ingredients are mentioned for the quantity sufficient for 2 persons.
Egg Curry
This is one of the easiest dishes popular among all parts of India among those who are non-vegetarians of eggetarians. This easy and hassle-free dish normally takes 15-20 minutes. If you have a two-burner stove or an egg boiler, then put the eggs to get boiled and start on the other burner with a pan. Just heat 2 tablespoons of oil and add chopped onions, 2 green chillies, one teaspoon of garlic and ginger paste.
Stir for a few minutes and let the onions look slightly brown. Once it changes the color it is ready for the next step which is to add 1 teaspoon of each garam masala powder, coriander powder, red chilli powder, and half teaspoon of turmeric powder. Sauté it for a few minutes and then pour some tomato puree and add salt into it. Check on the eggs that must have been boiled by now, remove their shell and put them into the curry. Let them cook for 10 more minutes. Now you will see the eggs are coated well in the curry. Just garnish the cuisine with some coriander leaves and it is ready to eat with rice or chapattis.
Veg Biriyani
In India, veg biriyani is very popular in almost all regions of the country. It is very easy and quick to cook. Let's start with this 15-20 minutes ready dish. Luckily these days you easily get biriyani masala on any grocery store near you, so make sure you keep it.
Soak some soya chunks in the water after a wash. Now wash 2 cups of Biriyani special rice and keep them to soak up the water, in the meanwhile cut all the vegetables you want to put into it like fresh beans, tomatoes, 2 green chillies, 1 onion, and a few green onion leaves, etc.
Put the pan on the low flame with 2 tablespoon of oil and then add a pinch of cumin seeds and 1 bay leaf into it wait for 30 seconds. Add chopped onion and green chillies into it along with ginger garlic paste. Sauté for a few minutes and let the onion go brown.
Now add biriyani masala into it and salt, then it is time to add soya chunks and vegetables into it and keep stirring by adding a little bit of water so that it doesn't stick. Now put water into it so that it can get cooked and cover the pan with the lid for around 10-15 minutes and your veg biriyani is ready.
Achaari Paneer
Paneer is a universally loved milk product that can be used in many dishes. Hence, if it is stocked in your fridge then you can always cook many cuisines in a few minutes. Indeed, you can't keep it for longer, but you can buy it along with your weekly groceries. Always, use it within 3-4 days of time to enjoy the best taste. Don't freak out with its name, achaari paneer is the easiest to cook. Now you just need to take a bowl and mix mustard seeds, fennel seeds, cumin seeds, fenugreek seeds, and asafoetida.
Take a pan and heat some oil and add the seed mixture into it. When they start to crackle, put onions into the pan and saute till the onions turn golden brown. Add the paneer cubes, 1 teaspoon chilli powder, half teaspoon turmeric, a pinch of black salt and then you need to stir it for some time. After a while, add coriander leaves and salt and bring it to a boil, then your achaari paneer is ready to eat. Your PG mates would definitely love you for this tasty treat.
Phodnicha Bhaat
This is one of the easiest and quickest dishes you can make. All you need to prepare this recipe is some leftover rice, chilli powder, and 2 small onions. That's it! This is basically a Marathi cuisine, 'Phodni' actually means 'tadka' in Marathi.
To prepare this tasty treat you just need to add rice to the tadka of a pinch of cumin seeds, mustard and a half tablespoon of chilli powder along with some salt, then saute for 2 minutes and you're done! Isn't it really quick and easy? Offer this dish to your co-living or PG mates and grab some appreciations from them.
Bhurji
It is one of the really easy and fast to prepare Indian dishes, which hardly takes 10 minutes to cook, be it paneer bhurji or eggs bhurji. To cook this quick bite all you need is to fry a pinch of cumin seeds, few chopped onions, hing, half tablespoon red chilli powder, green chillies and curry leaves in heating oil in the pan. Then add eggs or scrambled paneer (200 grams). Just add salt as per your taste into it and you're done! Eat bhurji with chapatti or paratha for the best taste.
Cheela
No matter you are away from home and living in a PG, you can still enjoy some tasty snacks like cheela. It is very easy to cook in almost no time. For this yummy snack, you just need to have besan, wheat flour, 2 green chillies, 2-3 garlic pods, 1 chopped onion, 1 tablespoon each of salt, coriander, and half teaspoon red chilly powder in your kitchen. Add all these ingredients in a bowl and add water to make a paste.
Now put the pan on the burner and add some oil to heat, then pour the batter on the pan. Cook till they turn into brown then turn it to cook from the other side and it's ready to eat with some ketchup. This delightful cuisine is very popular in the northern parts of India.
Poha
It is one of the lightest yet tasty and healthy meals that you can prepare in merely 10 minutes. First of all, soak the poha or chewda for 2-3 minutes then drain in a colander, and be sure that you take thick poha only. When you buy it from the store ask for thick poha. Heat some oil in the pan, then add a pinch of asafoetida and mustard seeds. Add one chopped onion and 2 green chilies, when you see they have started to crackle. Stir for 2 minutes.
Apart from this, take 2 boiled and diced potatoes, then take another pan and heat some oil add turmeric and curry leaves. Add chopped onions and let them go brown then add nuts into it along with potatoes. Stir for a while, then add Poha and 1 teaspoon of salt and mix it carefully. Sauté for 3-4 minutes and your yummy light breakfast or evening snack is ready to eat.
We would also suggest you to always keep some instant or ready to eat frozen food in your refrigerators if you have that facility. To make your life easier you can always keep frozen parathas and chapattis in your refrigerator. You just have to cook half of the food while your chapattis or parathas are always ready. Just warm them up before you want to eat. Isn't it a great idea? And why don't we enjoy the perks of living in this century?
Living in a PG can be real fun till the time you have a kitchen or at least an induction to cook quick meals. Earlier it was just a dream to find such places. But not anymore, as Colive has brought the modern concept of shared accommodation where you get all such facilities and freedom you have ever dreamt of.
Colive offers best-rented rooms along with common kitchens with all the amenities like refrigerators, microwaves, gas stoves and even induction stoves. It allows you the freedom to cook as per your choice, while it also offers cooked food, so the choice is all yours.
Now bachelor's life could actually be rocking when you have your freedom in your hands. Party hard every night with your coliving mates and try to cook all these easy and healthy dishes.
From now onwards, no more food ordering from outside, when you yourself can cook delicious cuisines. Get ready to receive appreciations from your roommates.
We hope these 7 healthy quick recipes would help you treating your taste buds and saving you some time as well. Enjoy cooking at your PG!