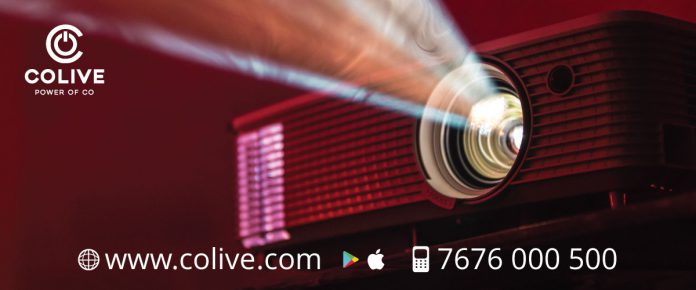 The coronavirus crisis has left the world in panic and utter chaos. Hundreds of positive cases of the virus are being detected around the world every day, leaving numerous casualties behind. There have been a total of around 3.1 million positive cases of the virus. To keep ourselves safe from the virus, we have been directed to stay at home and follow adequate safety measures like maintaining social distancing. With the period of lockdown continuing till May 3, 3030, most of us are bored at home. But you can make your stay at home interesting through some awesome movies to watch during the lockdown. 
In the wake of the current scenario, most corporate offices have directed their employees to work from home. And being an employee, it is hard to find some spare time to do something you truly enjoy doing. Weekends were the best to enjoy with friends and family or to dine out in a popular restaurant for foodies around us. Yet, working from home and still being directed to stay at home during the weekend can make your life monotonous. You might feel frustrated over it but we need to take precautionary measures if we do not want to end up getting sick with COVID-19. But this also means that being home is the perfect time to continue with all the fun you had been missing and enjoy awesome movies on video-on-demand services like Netflix and Amazon Prime Video. 
But which movies should you watch among a pool full of movies to watch? But, don't worry! Today, we at Colive bring to you 20 awesome movies you should definitely watch while staying at home. So without further delay, let's dive deep into the realm of these awesome movies, loved by viewers worldwide. 
Also read: 15 TV Series Worth Binge-Watching During Lockdown
1. Snowpiecer (2013)
Set in a dystopian future, Snowpiercer shows how an attempt to resolve the issue of climate change has affected the earth and brought in a second 'Ice Age'. The movie follows the story of the survivors and a rich man called Wilford who has built a train which runs eternally and takes rotations of the entire globe. There is also an element of 'haves' and 'have-nots' that the director Bong Joon-ho has cached subtly showing two ends of the train with one end spending a luxurious life and the other barely able to eat. But one man named Curtis portrayed by Chris Evans starts a revolution against the rich for equally sharing the resources. What would be the result of this revolution? 
This film one of such awesome movies which will keep you engaged till the very end. Watch the movie here.
The Perks of Being a Wallflower (2012)
The Perks of Being a Wallflower is one of the most awesome movies of recent years. It is based upon the novel of the same name written by Stephen Chbosky. Starring Emma Watson, Logan Lerman and Ezra Miller in the lead roles, the movie follows the story of an introvert named Charlie who befriends a couple of seniors from his high school and tries to fit-in. Will the suicide of his childhood friend and his tumultuous past stand in his way of opening up people?
Truly a story about friendship and dealing with a troubled past, you should definitely watch this movie during your stay at home. Watch it here.
3. Okja (2017)
Selected at the Cannes Festival, Okja is an awesome movie of friendship between a young village girl named Mija and a super-sized cloned pig named Okja. The pig has been cloned by a self-made environmentalist named Lucy Mirando and one of 26 supersized pigs given to be taken care of by farmers across different countries of the world. What would happen when Mirando Corporation would claim their creation? What limits would Mija go to save her friend? 
Watch this awesome movie here! 
4. The Shawshank Redemption (1994)
Based on Stephen King's work 'Rita Hayworth and Shawshank Redemption', the Shawshank Redemption 1994 is one of such awesome movies produced in 1994 which is still loved by all viewers. The movie follows the story of Andy Dufresne who is convicted with the murder of his wife and sentenced to life prison in Shawshank State Penitentiary. He befriends one of his inmate named Red and discovers the corruption among the senior officials of jail. Serving two decades of a life sentence, Andy mysteriously disappears one night. 
One of the most awesome movies of its time, you should definitely watch this movie during your stay at home. Watch it here!
Marriage Story (2019)
Starring Scarlett Johansson, the 2019 movie Marriage Story follows the story of a stage director and his actor wife as they struggle with their marriage falling apart. From the Academy award-nominated filmmaker Noah Baumbach, the movie is worth watching during this phase of lockdown. 
Avengers: Infinity War (2018)
The third instalment to the 2012 Superhero movie The Avengers, 'Avengers: Infinity War' follows the mighty superheroes of the earth as they take on Thanos —  an intergalactic warlord who is on a quest to get his hands on all infinity stones in order to rule the world. Filled with a number of action sequences from your favourite Marvel superheroes whether it being Iron Man or Captain America, all superhero nerds love watching this movie over and over again.
If you too love watching awesome movies from the genre of Superheroes and Science fiction, you should watch this movie now on Disney+ Hotstar. 
Inglourious Basterds (2009)
Brad Pitt starrer Inglorious Basterds is truly a masterpiece. It is a 2009 war movie written and directed by Quentin Tarantino and follows the story of a few Jewish soldiers who are on an undercover mission to bring down the Nazi government and want to put an end to the war. 
This movie should definitely be on your watchlist this phase of lockdown! Watch it here.
Parasite (2019)
The Oscar-winning movie 'Parasite' by Bong Joon Ho is definitely worth giving a try this phase of lockdown. This 2019 dark comedy thriller South Korean movie follows the story of the Kims who bluff their way into a wealthy family. Though this family is depicted to be poor yet they are united. This movie much like Joon Ho's 2013 movie 'Snowpiercer' is also thematically based on the class division of haves and have-nots. 
Watch this masterpiece on Prime Video now. 
9. Her (2013)
Her is a 2013 movie starring Joaquin Phoenix, Amy Adams and Chris Pratt in lead roles. The movie follows the story of a divorcee named Theodore Twombly who is a lonely writer and develops a relationship with an AI Virtual Assistant named Samantha voiced by Scarlett Johansson. The movie is truly perfection, keeping you hooked till the very end and the twist in the ending of the movie is totally unexpected. 
Watch it here! 
The Curious Case of Benjamin Button (2008)
This 2008 movie titled 'The Curious Case of Benjamin Button' starring Brad Pitt as the main character revolves around the story of Daisy who meets Benjamin who suffers from a rare condition of anti-ageing. The movie spans through several years and the audience is surprised to see how Daisy keeps ageing and Benjamin becoming younger day-by-day.
Watch this movie here!
11. Extraction (2020)
This 2020 Netflix film titled 'Extraction' is one of the latest awesome movies to watch on this list. It stars Chris Hemsworth as Tyler Rake a mercenary tasked with the extraction of a young boy named Ovi kidnapped by a Bangladeshi crime lord. The movie follows Tyler's story as he is hired by an Indian crime lord named Ovi Mahajan to extract his son from Bangladesh. You would love the action sequences and twist and turns the movie bring till the ending. Watch this movie on Netflix now. 
12 Years a Slave (2013)
This 2013 movie is a direct adaptation of the 1853 memoir of the same name. The movie follows the story of Solomon Northup, a free African-American who is kidnapped and sold into slavery. The plight of other slaves in the movie like him will make you cry while the ending will seem apt for the main character who has to spend 12 years in slavery. 
Watch this movie here! 
Inception (2010)
Inception is one of the most celebrated works of Christopher Nolan. The 2010 movie stars Leonardo Dicaprio as the central character who is a professional thief who steals information from his targets by entering their subconscious mind. The ending of this brilliant movie often leaves the fans confused and craving for more!
Watch the movie here! 
Forrest Gump (1994)
Forrest Gump is a brilliant movie from 1994 and stars Tom Hanks as the main character who has low IQ and joins the army where he meets a couple of friends. He later contacts his childhood love Jenny and learns that she is dying. The life of Gump will bring a smile to your face and the tragedies and comedies will make you more connected to him, especially with the acting of Tom Hanks. The movie is also planned for a remake in India with the title 'Laal Singh Chaddha' and will star Aamir Khan as the central character.
Watch this masterpiece here! 
Orphan (2009)
Orphan is a 2009 horror psychological thriller movie starring Vera Farmiga, Isabelle Fuhrman, and Peter Sarsgaard in the central roles. The movie follows a couple who has recently lost a child and decides to adopt an orphan named Esther but what follows is a series of mishaps related to her past and proving that she doesn't seem to be what she looks like. Though the viewers will be able to tell that something is wrong with Esther but won't be able to learn the truth about her until the very end. 
Watch the movie here! 
Interstellar (2014)
Interstellar is a 2014 science fiction film produced by Christopher Nolan and stars Matthew McConaughey and Anne Hathaway in the central roles. The movie takes place in a dystopian future where the earth is dying and to save humanity a few astronauts from NASA must look for a new home. The ending of the movie will definitely leave you confused and much like Nolan's other works you will need to rewatch the movie to understand the ending of the movie well. 
Watch it here.
Joker (2019)
Based on DC Comics' most iconic villain Joker, this movie directed by Todd Phillips and starring Joaquin Phoenix explores the origins of the clown prince of crime. Taking place in the much older fictional city of Gotham, the movie gives a psychological turn to less explored origins of the character and Phoenix's acting as a mentally disabled person turned into a criminal by the way the society treats him will give you chills. Phoenix was even awarded the 2020 Oscars for the same.
Watch this brilliant movie here! 
Good Will Hunting (1997)
Good Will Hunting is a 1997 movie starring Matt Damon and follows the story of Will Hunting who is a genius in Mathematics and can solve all difficult problems of the subject in no time. When faced by an emotional crisis, he is helped by a psychiatrist named Dr Sean Maguireto, who helps him recover. 
Watch this movie here! 
Batman: The Dark Knight (2008)
The second instalment to Christopher Nolan's Batman trilogy Batman: the Dark Knight is a critically acclaimed movie which explores the story of the Joker – a new criminal mastermind in Gotham city. Batman must face him and bring him to justice to save his city. But this movie isn't known much for the character of Batman but on Nolan's take on Joker played by Heath Ledger and his brilliant performance as the clown prince of crime won him the Oscar of 2009.
Ankhon Dekhi (2014)
Ankhon Dekhi is a 2014 Bollywood movie directed by Rajat Kapoor, often underrated but is one of the most brilliant movies of all time in India. The movie stars Sanjay Mishra as the central character Bauji whose perception of viewing the world in and around him changes once he realises that his mistake of not letting his daughter marry against the will of the family. The events that take place later in the movie like Bauji's questioning of all things around him gives a beautiful angle and ending to the movie.
Watch this beautiful movie on Amazon Prime! 
So, these were our top 20 picks for the movies you should watch during your stay at home. Staying at home during the lockdown all the time would be boring for you and what better way to spend your time rather than watching these top awesome movies. 
In the wake of COVID-19, where most PGs and apartments are asking employees to vacate their rooms for safety, Colive still cares for its residents. We have taken a number of steps to maintain hygiene without compromising the services offered at our facilities located near prime tech and business parks around Bengaluru, Hyderabad, and Chennai. We always care about the security and safety of our residents. Visit the website of Colive to know more!