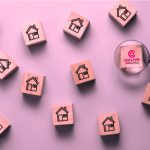 Congratulations. So, you have landed your dream job! The future looks awesome and you have stars in your eyes. Wait, there is a catch. It involves moving to a new city. It could be Ba
single room PG in Bangalore for boys and girls
ngalore, Hyderabad or Chennai or Pune. That's when reality hits. You would need to find a suitable single room for rent in a new city.
Relatives or friends could come in handy on the day of your arrival if you are lucky. After that, you are pretty much on your own. Unless you have done some preplanning, it could be an uphill task to find yourself a safe PG accommodation in a new city.
Imagine moving to a new city and spending days trying to find the right accommodation on your own. There are so many factors to consider because your peace of mind and your new career would hinge on the decision you take.
So how would you start to go about this seemingly herculean task?
Well, you start with the basics. What are the important points to consider while looking for a single room for rent in Bangalore?
1. Location of your office
2. Transport facilities
3. Neighbourhood
4. Basic Amenities
5. Budget
6. Security Deposit
7. Shared accommodation
Location of your office from the PG accommodation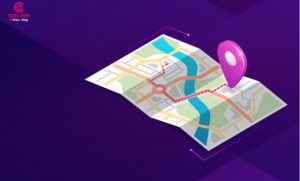 This is by far the most important point to consider while choosing accommodation. You will be spending the major part of your day here and you could be working late too in your initial years. So, the office location should form the fulcrum for your accommodation decision. Ideally, you should look for a place that is within walking distance of your office. That would be perfect for your daily commute. However, you have to bear in mind that if your office is located in the Central Business District, the rentals could be pricey and good flats could be hard to come by. The same rules apply to your college or university as well. You need to stay as close to the campus as possible.
Book Now – Pg In Marathahalli
Transport facilities nearby your PG accommodation
Now you come to the second factor which is transport. How do you manage your daily commute to and from work? Suppose there are no suitable options within walking distance of your workplace. You will have to move slightly further away which would involve transport. It would be ideal to look for a place that is close to the bus stop/ train station. You should look at neighbourhoods from where you can reach your office within half an hour. Longer commutes can get tricky if you have to reach early or return at odd hours. You should also check the frequency of public transport to and from the office to your residence. If you are a college student, you have to bear in mind the special classes, projects, etc that could delay your schedule and check the availability and frequency of transport.
Neighbourhood of your PG accommodation
It is important to assess the neighbourhood where you would be living in. You can check online for neighbourhood reviews to get a fair idea. It is safer to look at residential areas with schools and colleges in the vicinity. This normally ensures a bustling neighbourhood that is preferred from the safety point of view. An ideal location would be a gated community with security guards especially since you are planning to live by yourself.
Basic amenities in PG accommodation
In case you are not fond of cooking, you should look at the availability of decent food joints in the vicinity as well. The reason for looking at residential areas was to ensure that basic amenities like grocery shops, chemists, a department store, a dry cleaner, a beauty salon, a gym etc are available in the vicinity. Since you would be away at work/ at class for most of the day, it is important to ensure that these facilities are at hand when you need them.
Book Now – Pg Rooms In Bangalore
Budgeting your stay at PG accommodation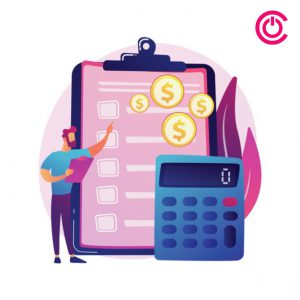 Okay, we have saved the big one for the last – the budget. Based on your salary, you will have to draw up a monthly budget to decide how much you can afford to spend on a rental. If you are a student, your budget would depend on your parents. Once the figure is arrived at, you can make a list of neighbourhoods that tick all the five boxes. This will help you to shortlist your choices and make your accommodation hunting easy.
Security Deposit against PG accommodation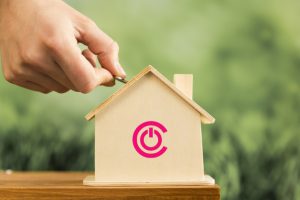 Most apartment owners in Bangalore would expect ten months of rental as a security deposit for an 11-month lease. That would work out to a handsome amount in cities like Bangalore with high rentals. In case you wish to cancel the agreement, you will have to pay a penalty or provide advance notice of 1-2 months. Since you will be blocking a large sum of money, you must consider all the options available to you before signing an agreement. If you change your mind after paying the security deposit but before moving in, the owner is at liberty to refuse to refund the amount.
Shared PG accommodation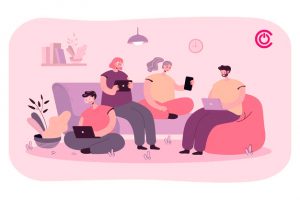 Finding a single independent accommodation that ticks all the above boxes is not easy. Even if you find the perfect place, you may not find a house owner who is willing to let out singles. There could be numerous conditions imposed regarding the food you can cook, the music you can play, the friends who can sleepover or even the time by which you need to return home. You could end up sacrificing a lot of your independence and the fun of having a single room accommodation could just fritter away.
So, what could be a safer option? Something which factors in all the above is comfortable on the pocket and yet safer, convenient and available.
You could look at shared accommodation with a colleague. It will work out cheaper if you share the costs. However, this is easier said than done. It is not easy to move to a new city and identify the right person to share your home with within days. There is no secret formula by which you can gauge the workability of that decision. It would be more of a gamble. If things work out, nothing like it. If they don't, before long, you would be disappointed and looking for a place again. Remember, finding the right home is a task that needs a lot of calculated thinking. Every decision involves a financial cost as well as the emotional turmoil of change. It would be prudent to weigh all the pros and cons carefully before making a decision.
Okay. Now we have addressed all the factors that need to be considered before finding the right accommodation in a new city. How do we find a single platform that can address these factors and help a newcomer find a safe, convenient, modern living space that is the right mix of privacy and shared amenities at a price that is not pocket breaking?
Yes. We are talking about PG accommodation for males/females/couples in Bangalore/Hyderabad/Chennai/Pune. It is important to get your priorities in order before you go around looking for PG accommodation in a new city. Imagine moving to a new city and roaming around hunting for a house or looking for a perfect flatmate to stay and split the rent with. You might end up with someone who fusses every time you want to order chicken biryani, or even worse, someone who expects you to carry the garbage bag every morning or never share the household chores. An incompatible flatmate is a sure recipe for disaster.
However, look at the brighter side. You could find better accommodation if you could share it with someone and split the bills too. Moreover, it would give you some company when you return home from work. If you find the right flatmate, this is a perfect solution.
A perfect PG accommodation could take care of your living needs as one complete package. You could get to live with like-minded people and have the option of selecting your flatmates.
The challenges of moving to a new city and living on your own can be overwhelming and finding the ideal affordable living space can sometimes be a nightmare. There is no use finding an unfurnished bare flat even if you get it cheap. Fitting it with basic furniture and white goods could cost a bomb while used stuff would look cheap and there is no guarantee about the quality. Moreover, it could be quite a time-consuming task to furnish the space and daily maintenance would also be an issue. If you can find modern furnished living spaces with private and common areas, storage space and shared amenities, that would be perfect indeed.
You would be better off looking for coliving or shared accommodation facilities which can combine stylish rooms, modern safety features, well-serviced apartments, smart solutions and extra savings into one complete package.
To address the safety concerns of single women, Colive has created dedicated spaces that cater to their needs in a new city. The spaces come with a tech-enabled lock system that makes them the best PG for girls in Bangalore.
Colive has a technology-enabled network of fully managed ready – to -move-in shared rental spaces that are strategically located in the vicinity of IT parks, business hubs, colleges and universities. The Colive Community has residents from diverse backgrounds and professions which gives you a wide variety of options to choose from. They offer the best single room PG in Bangalore for boys and girls which takes care of all their needs in terms of food, maintenance, fun, fitness and vibrant social life,
These PG accommodations are available in the best residential areas in Bangalore, Hyderabad, Chennai and now Pune. Getting an affordable rental home within walking distance of your workplace is no longer a pipe dream. Colive is home to students, entry-level professionals, entrepreneurs and young couples who find it a safe and viable PG accommodation option as they explore their future in a new location.
Okay, now that you have jotted down your points and made your checklist, what are you waiting for? Log on to the Colive website and start the search before you even move to the city. Identify the property you like and take a virtual tour. Find yourself the right flatmate depending on your lifestyle and preferences. Once you are satisfied, you can pack your bags and move without worry. Colive will have your interests covered and be ready to welcome you to your new home in a brand new city. Your search for the perfect PG accommodation ends here.Welcome to the new age stress-free experience of finding your dream PG accommodation in a new city.