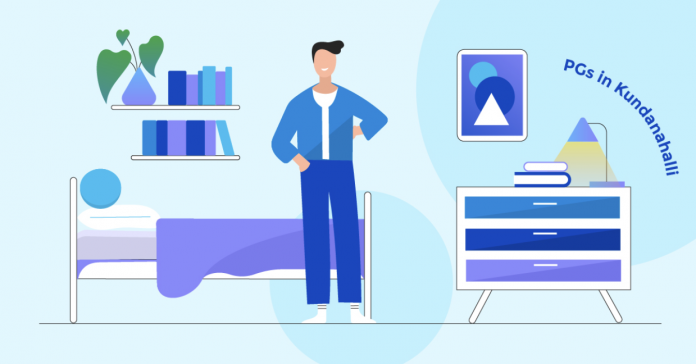 Kundalahalli is located in Bengaluru's eastern suburbs, away from the city's hustle and bustle, making it a great place to live in a green setting. One of the main demand drivers in this area is the upcoming metro Phase-2 line between Kundalahalli and Whitefield. 
Gayatri Ocean Blue, Mahaveer Maple, Prism Sovereign, and Gopalan Habitat Splendour are just a few of the well-planned residential developments in Kundalahalli. Kundalahalli's important nearby places include Green Domain Layout and BEML Layout 6th Stage. 
Infrastructural infrastructure
A 6-lane railway overbridge near Marathahalli Junction connects Kundalahalli to Marathahalli Junction and HAL Airport Road. The Belandur Road Railway Station is 6.8 kilometers away. Buses from the BMTC and KSRTC run frequently, allowing residents to easily travel to other parts of the city. 
Employment centers in the area
Kundalahalli junction provides easy access to key IT hubs such as Whitefield, Brookefield, Maratahalli, and AECS Layout. Kundalahalli is 6.3 kilometers from Bangalore's famous International Tech Park. Kundalahalli is a popular residential area because of its proximity to the above-mentioned employment centers.
Social and retail infrastructure
Kundalahalli is a well-developed city with all of the necessary social amenities for a comfortable existence. Within a 2-kilometer radius, educational institutions such as Ryan International School, Sai Gurukul School, and Happy Kids Play School may be found. They are within a 5- to 10-minute drive away from Kundalahalli. Aayug Multispecialty Hospital and Brookefield Hospital are both within a 1Km radius and are easily accessible in the event of a medical emergency. Brookefield Mall, Blue Sky, is also located in Kundalahalli for leisure, entertainment, and shopping.
There is plenty of restaurants, cafes, and bars in and around the area to keep you entertained after your working hours or study time. 
Gillys Resto Bar – You can catch up for some beers with your friends in this happening bar. 

Kritunga – A perfect dine-in experience for all your food cravings. 

Corner House – This has the best ice-creams in Bangalore. 

The Hashtag Cafe – A perfect relaxation spot after a stressful day. 

Dhaba Social – They provide the most famous delicacies in an authentic flavor. 
Reasons why you should choose pg over apartments in Kundanahalli
Let's understand the key differences first: 
A flat is a type of housing in which the renter is given the entire property, whereas paying guests is a type of lodging in which the guest is given a portion of the house and the owner is responsible for meals and basic utilities. 
PGs are preferred by students and businessmen since they provide food and other services such as cleaning. Families, on the other hand, prefer flats since they require more space and protect their privacy. Flats are more expensive than PGs in terms of rent. At Colive, you can find PG on a budget.
Let's look at some of the factors that will help you decide which of the two options is best for you.
Rent: We pay less rent in a PG than in a flat, yet flats are more expensive because they are larger. Furthermore, families like flats and bachelors prefer paying visitors because the cost is shared when we live together.
Social Security: If you are single, it is best to live in a PG. In the event of an emergency, you are in good hands. You have more time to study or pursue other interests because you are not responsible for household chores.
Facilities: In the PG, we provide essential amenities such as air conditioning, refrigerators, televisions, and so forth. As a result, you won't have to spend any money on things. In addition, PG will provide you with wifi, air conditioning, a refrigerator, and a television, all of which are lacking in an apartment. You'll need to buy furnishings and other items for the flat.
Food: Most PGs will include breakfast and supper, which means you won't have to worry about cleaning or cooking, however in a flat, you'll have to employ a cook, which will increase your monthly costs.
Paying Bills: You won't have to worry about paying your bills if you live in a PG. It is included in the PG rent, but you are responsible for paying your expenses if you live in an apartment.
We have a wide range of PG alternatives in Kundanahalli and beyond. You can call Colive if you're seeking the greatest pg in these areas. Colive provides a variety of shared and private living options, as well as all of the required amenities to make your stay as pleasant as possible.