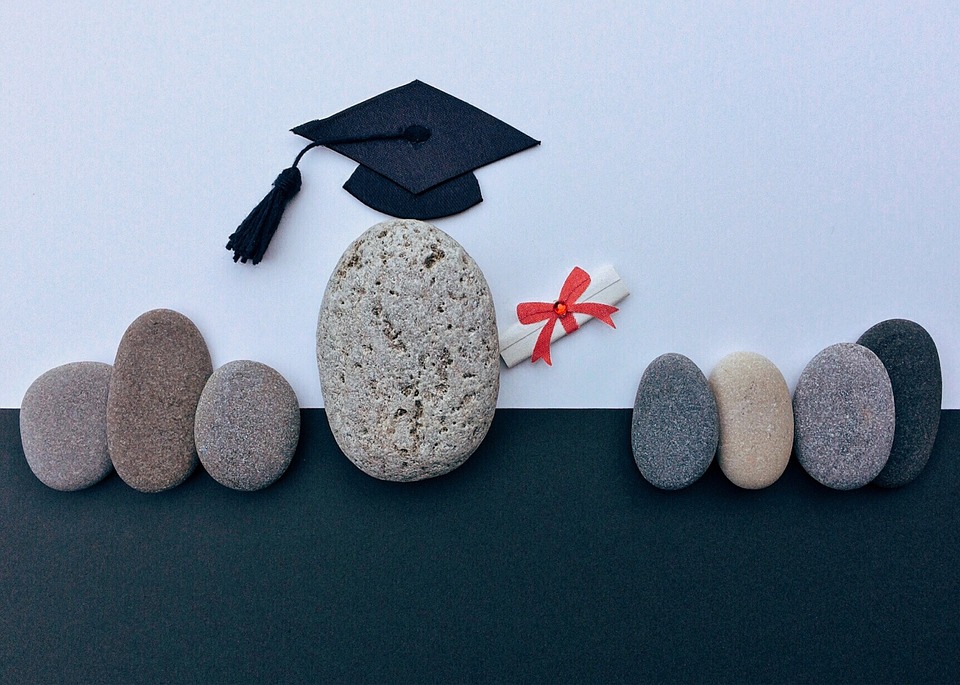 The 12 standard board exams are knocking hard at the doors, for the aspirants along with the exam pressures there are often 'n' number of thoughts boggling their minds, one of them is – What To Study Next. There are so many options to choose from, but before making that vital decision there are few important things to consider. One is the skills and the other is the interest; because you might like a particular subject but may not have the required skills to take it up.
At this level, many of you don't follow your dreams but follow what majority are doing. Engineering, for example, a majority of Indians choose engineering over other streams why? Do you know what it takes to get into the top 5 colleges engineering colleges? Well, this blog aims to detail all that for you.
Why Engineering?
Many high school students wonder whether they should study engineering, constantly weighing the pros and cons of studying engineering. One of the most positive factors for choosing this field is the constant demand for skilled engineers in many different fields. Engineering is not only science but also art, getting into this field gives you the option to chase challenges with creativity, learn new skills every day and set you up for professional and financial success.
Top 5 Engineering Colleges in Bangalore
1. RV College of Engineering [RVCE]
RVCE is the #1 engineering college located in Bangalore. It is rated amongst the top 10 self-financing Engineering institutions in the country. The college offers a perfect ambiance to stimulate the teaching-learning process, perfect for bringing out the best-skilled Engineers of the future. Top engineering courses offered by RVCE are Chemical Engineering, Electronics and Communication Engineering, Aerospace Engineering, Computer Science and Engineering, and Information Science and Engineering.
2. BMS College of Engineering [BMSCE]
Established in the year 1946, BMS became the first private sector initiative in engineering education in the country. The college is spread across 15-acre land located in the heart of the city. BMS offers 13 Undergraduate and 16 Post-graduate courses, the top ones being in Electronics and Communications Engineering, Computer Science and Engineering, Civil Engineering, Electrical and Electronics Engineering and Mechanical Engineering.
3. PES University [PESU]
Also known as PESIT, this one is the third best engineering college in Bangalore. PES began with a vision to make its students professionally superior and ethically strong global manpower. They focus high on students' needs and offer academic excellence, leadership qualities, nurturing environment, and cutting-edge infrastructure – basically everything a student's needs to succeed. Computer Science and Engineering, Biotechnology, Telecommunication Engineering, Civil Engineering, and Computer Science and Engineering are few of their top courses in this discipline.
4. Ramaiah Institute Of Technology [MSRIT]
MSRIT is a big name in the country, they are recognised as a premier educational institution in India. Affiliated to the Visvesvaraya Technological University, the courses offered at this institute are approved by All India Council for Technical Education (AICTE), New Delhi. Top courses offered are, Mechanical Engineering (ME), Computer Science and Engineering (CSE), Civil Engineering (CE), and Electronics and Communications Engineering (ECE).
5. Bangalore Institute Of Technology [BIT]
Another self-financed institute affiliated to Visvesvaraya Technological University, this institute provides all the necessary modern infrastructural facilities to its students. The faculty at BIT are highly qualified and experienced, and the institute has a good record of placements. Top engineering courses at BIT are Civil Engineering, Mechanical Engineering, Electrical Engineering, Industrial Engineering and Management, Telecommunication Engineering, and Electronics and Communication Engineering.
Parameters to Choose the Right Engineering College
Skills and interest are number one parameters to consider when deciding to get into this field. Being a Silicon Valley for engineering, Bengaluru engineering colleges provide a high standard of education and guide the students in making the right career choice. However, there are many parameters to make the right decision, Course/Specialization, Location, Placement Records, Affiliation and Accreditation, Faculty and Infrastructure are few to name. Now that you know the top 5 engineering colleges well, I am sure deciding which one to choose will be a lot easier.
Final Word
Deciding to step into the World of Engineering is a choice, and only you have the power to make it. Well, I hope this piece has helped in providing the right information and some motivation to you. It's time to make decisions of your own, basically, don't follow the crowd do what you think it's right for you and do it well.