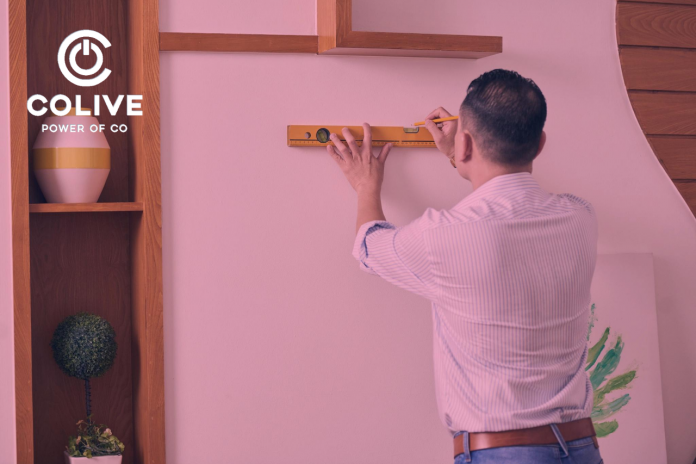 2020 is a year that has brought in numerous worries among the citizens of India. This is especially the case with the millennials and youngsters who love to spend their weekends outside their homes and going on long vacations with their friends and loved ones. Yet bringing-in a little creativity, even while staying at home, you can give your shared room a makeover with these awesome Home Decor Trends of 2020.
Longing an independent life is everyone's need these days. All millennials have to move out of the comforts of their hometown someday to lead an independent life. And, most importantly the obvious reason behind it is making a career. 
Deciding on shifting to a PG, a shared room or an apartment will be the new choice to make, all of us come across next. Then, depending upon the career you've pursued and your job location, you'll have to shift to a new and unfamiliar town. But your challenges do not end there! 
Brace yourself for the challenge of finding a suitable home for you. First of all, you'll cross paths with the issue of finding an abode located near your office. Looking out for a home near one's workplace is the most urgent need because believe me if you live in metropolitan cities like Bangalore you'll find yourself stuck in heavy traffic jams for hours. 
The second issue is finding a budget-friendly home that should not only be pocket-friendly but also with basic amenities. But finding a suitable home fulfilling both these conditions will be hard. Then you'll be left with no choice other than settling down for a PG or a shared room for your personal space.
Your personal space — this may sound like a dream come true! We've all felt this need while growing up. Your personal space with your own set of home accessories like a bed, a cupboard, a study table, and much more. This may have become a reality when it was your own home and your parents being the ones providing it with. 
Living in a strange place and among strange people, you will be the one tasked with staging your personal space, whether it's a PG or a shared room. Yet, you'll often find yourself stricken with homesickness and facing a common dilemma of luxury vs budget when thinking of giving your shared room a makeover.
But, we have got you covered. Here are the top home decor trends of 2020 which will bring in the best to your shared room, suiting your budget as well. 
Related: Give Your Shared Room A Makeover With These Ideas
The best home decor trends of 2020 
1. Black Accent Walls
Black accent walls are truly one of the top home decor trends of 2020. They are modern, stylish, and funky —  meeting the needs of a modern home. Make your shared room look modern with a low budget if you go for black accent walls this year. With a little budget, you can make your shared room feel cosy, moody, and perfectly matching the needs of the contemporary millennial generation.
All you need to do is paint your wall (s) in black and add some texture of white or grey on them. To make your room look even funkier, you can bring-in some white furniture, which surely can make the contrast just perfect for you. Moreover, other options which will match the black colour of your walls can be white photo frames, white wall clocks, and more. 
2. Floral Wallpapers
Wallpapers have surely gained a lot of popularity in the last couple of years. They can come in many shades, are easy to apply, and bring in the best for the millennial generation. But floral wallpapers with their unique floral designs and patterns are becoming one of the best home decor trends of 2020. 
You can buy a variety of floral wallpapers online in a very low budget, follow the instructions, and apply them easily yourself. They surely make for budget-friendly room decor, at an affordable price and making your shared room look rich and luxurious at the same time.  
3. DIY Home Decors
When it comes to giving your home a new makeover, people mostly tend to think about the budget first. This is because a retouch to your room requires a good budget too which needs to be taken into consideration. But DIY home decor ideas are surely the best home decor trends of 2020 for people seeking affordable room makeover. 
You can find hundreds of budget-friendly room decor ideas online. These range from reusing plastic bottles, repurposing furniture, and making candles using old crayons to putting fairy lights on your walls with your favourite family photographs. DIY ideas can both be budget-friendly for you at the same time, you will be contributing to nature by reducing land pollution. 
4. Canopy Beds 
Though originally widely prevalent in the old households, canopy beds have once again emerged as one of the best home decor trends of 2020. These were even previously used as luxury beds in royal households.
Yet with canopy beds becoming popular once again, you should consider getting yourself a canopy bed. You can even get some curtains for them matching your bedroom theme and even decorate them with fairy lights.
5. Curved Sofa Sets
Curved sofa sets are trendy, stylish, and provide luxury, becoming one of the major home decor trends of 2020. Not only for the trend, but curved sofa sets also take up lesser space when compared to the conventional ones which would take up extra space in your living room. 
Moreover, these would also facilitate your group gatherings in a much better way with all your loved ones sitting around you and making conversations easier. So, why wait? Consider getting yourself a curved sofa set for the many reasons stated above.
6. Green Plants to spread positivity around
Green plants keep upholding their position even in the home decor trends of 2020. It is often suggested by experts that keeping plants can bring-in more positivity in the air around them. Issues like everyday stress at workplaces and loneliness — all can be evaded with this small step of yours. 
Talking about some style, you can find many saplings like Money Plant, Areca Palm, Aralia or Spider Plant online or stores near you and plant them in a vase or pot or make your DIY pot with old plastic bottles.
7. Antique Art
Antique artworks and decorative items are one of the most preferred home decor trends of 2020. They are classy, stylish, and unique giving your home a rich feel and welcoming for guests and relatives. 
They are surprisingly affordable and chic at the same time. You can consider buying decorative items like bronze showpieces, figurines and wall clocks and even go for antique artworks and paintings by artists like Leonardo da Vinci and Raja Ravi Varma. This will surely make your house look classy and give it a royal touch.
8. Multi-functional furniture
Multifunctional furniture is one of the most loved home decor trends of 2020. They save a ton of space in your house and give it a rich, funky look. Just imagine a bed which can even act as your storage unit where you can keep all your clothes too. You will surely be saving an extra space for a cupboard here. 
Take for example of a bounce sofa at Furlenco, which both acts as a sofa and a bed and can easily fulfil the purpose of solo living. So why wait? Get yourself a piece of multi-functional furniture today! 
9. Smart Home Devices
Smart home devices are one of the best home decor trends of 2020. Transitions in technology and increased availability and usability of data are the two major factors that have contributed to the rapid growth of digital innovations. So why stay away from the contemporary smart home devices which improve your everyday productivity along with giving your home a rich look. 
There are many smart home devices available online like WiFi Security Cameras, Smart Speakers, Smart Lights, and Smart Plugs with added functionality which comes at an affordable price these days. 
Related: 10 Smart Home Devices To Save Your Time And Money
So, these were our top home decor trends of 2020 which you should take into account to make your home feel more homely, stylish and comfortable.
Talking about style and trend, Colive is one of such players in the industry, which provides premium, tech-enabled, and stylish rental homes across Bangalore, Hyderabad, and Chennai. In the ongoing crisis, Colive continues to care for the safety and security of its residents. While many worry about a safer stay, we continue to provide residents with a hassle-free premium stay.
We not only provide our residents with a hassle-free stay but also offer them a high-speed internet 24×7 to let them have a stress-free work from home and bide their time in their facilities during the phase of the ongoing crisis and lockdown. Visit the website of Colive to know more!